SOAK
Grim Town out 4/26/19 via Rough Trade Records
Grim Town. It's unclear exactly what or where it is, but picture somewhere grey, flat, and small in both size and significance. It's a concrete slab on a cul-de-sac that leads to nowhere. It's a restlessness that rocks back and forth, back and forth. It's the suffering that starts in the corner of your mind and ends with total loss of identity and control. It's the harsh realization that you are not who you thought you were, and that the only way you can face your most excruciating fears is through an unforgiving, unadulterated pop song. Or as the intro to SOAK's extraordinary second album of the same name puts it: 'You are now entering the southbound train to Grim Town. Please surrender any faith, passportation, or optimism to platform staff if you haven't already. Refreshments will not be available on this service. Thank you and enjoy your journey.'
"I was so sure of myself when I was 16, so sure of what I was about, and I didn't give a fuck," Bridie Monds-Watson, aka SOAK, says now. "But when I finished touring I realized that I had no idea who I was outside of music. I don't think I'd been mentally assessing how I felt for a while, and needed to find a way of looking after myself that wasn't connected to my career."
SOAK had, arguably, more to process than most her age. One of the Mercury Prize's youngest ever nominees, her debut album Before We Forgot How To Dream kickstarted an extraordinary teenage journey. The album also saw her win the prestigious Choice Music Prize for Album of the Year, the Northern Irish Music Prize, and the European Border Breaker Award, in addition to being shortlisted for a Q Award. Her astonishingly assured, emotionally mature songwriting was often hailed as wise beyond its years; but, as her new album often asks, when do we ever truly shake off those childlike fears, the imposter-syndrome, the outsider-status? The term 'to come of age' lands with so much expectation, but with Grim Town, Bridie dissolves all such assuredness with imaginative, ambitious, and cathartic results.
The central premise of Grim Town, says SOAK, is "a dystopia that I've created in my brain: me on the inside, processed into a pretend location. The way I could wrap my head around a lot of what I was going through was to make it feel like something quite physical and real. Once I had the idea of the album being an actual location, exploring the dynamics of this town and what it would look or sound like felt like the right way to give my mental state a personality."
In performing as SOAK, Bridie is no stranger to holding back, to hiding behind a pseudonym, beneath capital letters ("I would even purposefully sing something weird [in the first album] so you couldn't hear exactly what I was saying"). But there is an honesty to Grim Town, almost as though the greater soundscape – heavier in places, more pop-focused in others – has given SOAK the confidence to put her introspections in the firing line. It's all there from album opener "Get Set Go Kid," which traces the train tracks out of depression ("I've got to get out, I can't live here anymore!") and was as inspired by the audio-visual environmentalism of Pink Floyd's "The Wall" as Bridie's train-obsessed granddad on voiceover duties.
Grim Town is less an escape from SOAK's hometown of Derry than from that more universal, suffocating headspace that feels increasingly endemic to her generation. If Before We Forgot How To Dream was conceived as a time-capsule of innocence, vividly capturing those moments in adolescence when anything felt possible, Grim Town examines what happens next, after you enter adulthood (but actually feel more in crisis than ever) –and the world around you isn't what was promised to you or your generation. This push-and-pull is captured in the album's second single, "Knock Me Off My Feet," a love letter to the lawlessness and freedoms of small-town culture, as well as its more claustrophobic, cut-you-down-to-size qualities. And while "I Was Blue, Technicolour Too" is an unbearably voyeuristic description of a house party anxiety, "YBFTBYT" and the shimmering, euphoric pop of "Déjà Vu" belies dark warnings of where volatile states (and times) can end up. "'Déjà Vu' is basically about someone in my life who I was worried about a lot. You know, one of those people who is never really stable and you're scared that one day it might all go wrong and all the neighbours would be in the street watching whilst the sirens sound off."
Throughout the album, Bridie hypothesizes the future while simultaneously looking back to the past, reliving and rethinking this could-be future over and over again. First single "Everybody Loves You" reflects on the aftermath of long-distance relationships (and on "Valentine Schmalentine," "Crying" or "Missed Calls," those excruciating moments where the writing is on the wall). Other songs utilize the mythologizing aspects of Grim Town to claim back control: the indie-thrash of "Scrapyard" rebuilds a robot version of your ex from all their best parts, while "Maybe" considers "where I go in your memory' as a means of moving forward. Nowhere is the album's honesty more candid than "Fall Asleep, Backseat," where Bridie remembers her parents deciding to divorce as she pretended to doze in the car journey back from a show. "I knew I wanted to write that song for so long, but when I sat back after finishing it, I was like 'Jesus Christ'. A lot of this record I was really nervous for my family to hear, as I didn't want them to worry about me – but I needed to say it. All of it."
The expansive (and constrictive) horizons of Grim Town came quickly once SOAK arrived on the album concept and production ideas. "I was scared that everyone would expect me to stay really acoustic and mellow, when actually I wanted it to be a carnival of noise." Bridie worked on the production, arrangement, and world-building qualities of the record with Ant Whiting, whose kaleidoscopic catalogue includes M.I.A.
The world outside Grim Town, increasingly, is as vital to SOAK as those most intimate moments of analysis. Derry itself, says Bridie, "is one of the best places on earth: I could not love it more, but nowhere is perfect. We have one of the highest suicide rates in all of Europe, our job economy is awful, and Northern Ireland has effectively no government." Between albums, she moved to Manchester with friends struggling for job prospects locally, and she has become more vocal on the issues impacting her community, notably campaigning hard for the gay marriage vote "down south" in Ireland. "On Before We Forgot How To Dream, I was scared nobody would see past my sexuality, but now I realize for a queer artist to be successful is political in itself – so I can do and say more. I never shied away from using female pronouns but this time I was a bit prouder, I would say, of writing songs this direct. I didn't really have 'gay love songs' growing up: I would listen to straight songs and pretend in my brain that it was relevant to my own experience. It's incredible how much the world has changed in just a couple of years, but there is still – in Northern Ireland, and everywhere really – so much more to do."
Accepting who you are and finding solace in insecurity is perhaps the integral hope of Grim Town. In its thematic anthem, "Life Trainee," we hear a whirring static and piano tinkling with trepidation before delving into a powerfully positive, almost gospel-like treatise on how it's OK not to be OK:  'What phased me before/ leaves me cold and bored / the sadness addict/ just couldn't hack it / Life Trainee / learning happy / let's be honest / I'm a work in progress.' To this extent, Bridie cringes as she points at an intricate flower tattooed on her elbow, done to cover up a suspiciously phallic looking hammer that was blurred out due to obscenity during a recorded live performance. "And that's why they shouldn't let you get tattoos when you're 16! But I hope, on the whole, that I did a pretty good job at that age. The advice I'd give my younger self now is to just be authentic as possible, and own it."
As the train departs the station of Grim Town on the album's elegiac, epic closer  "Nothing Looks The Same," these songs of flux, fear, and (finally) fulfillment suddenly seem like a journey full of hope. Accepting the jumble of emotions which make you 'you' emerges as the ultimate message of the album, with its suitably placeless universe in which everybody's personal 'Grim Town' is different, but everybody's matters. "Where am I in my Grim Town? I think I'm on the street. Just walking. Constantly moving and never settling. But it's important that I eventually leave, because the main point of the album is that it can get so so bad, really bad, and it can be dramatic but that's okay. It's going to be okay."
contact
Hi Res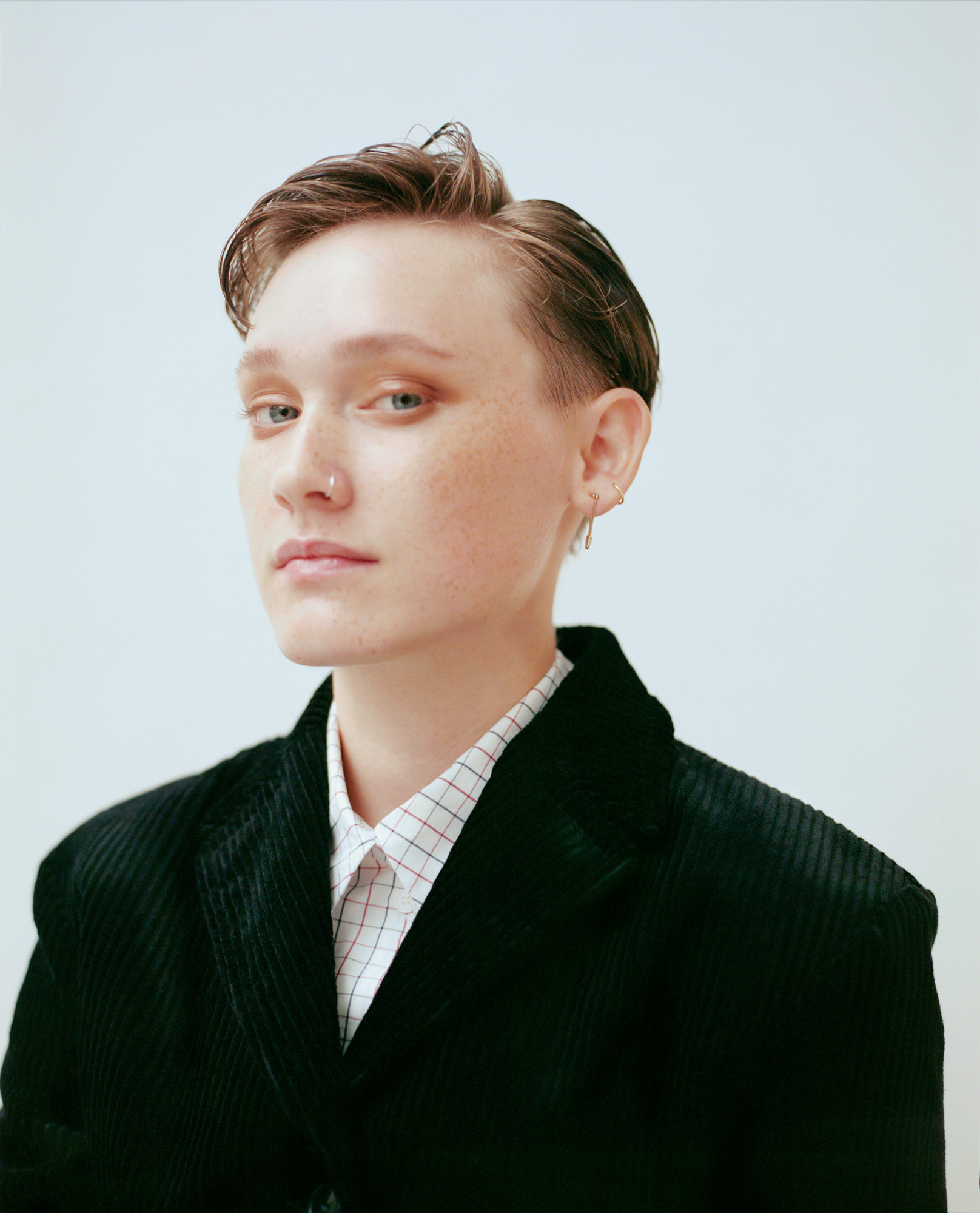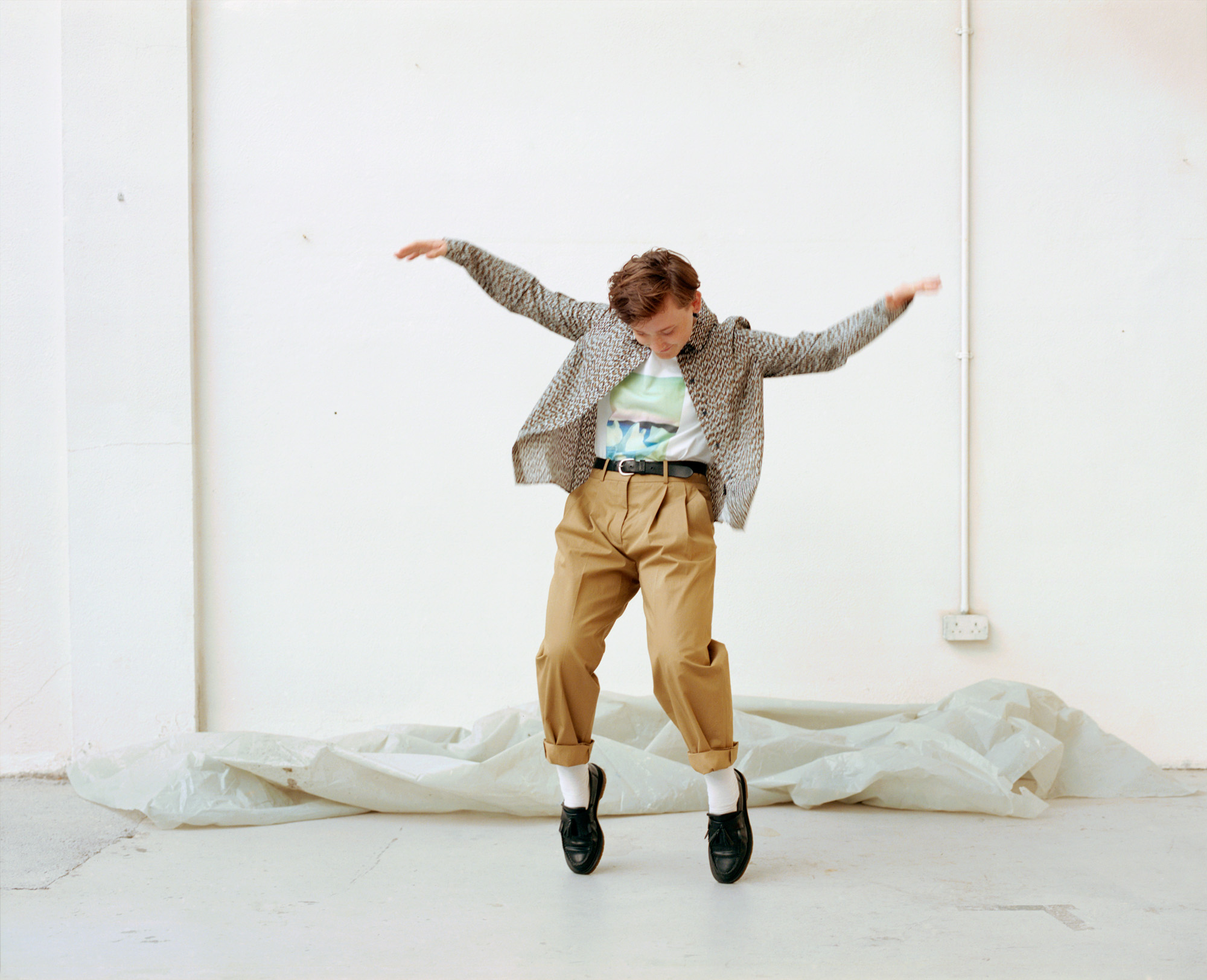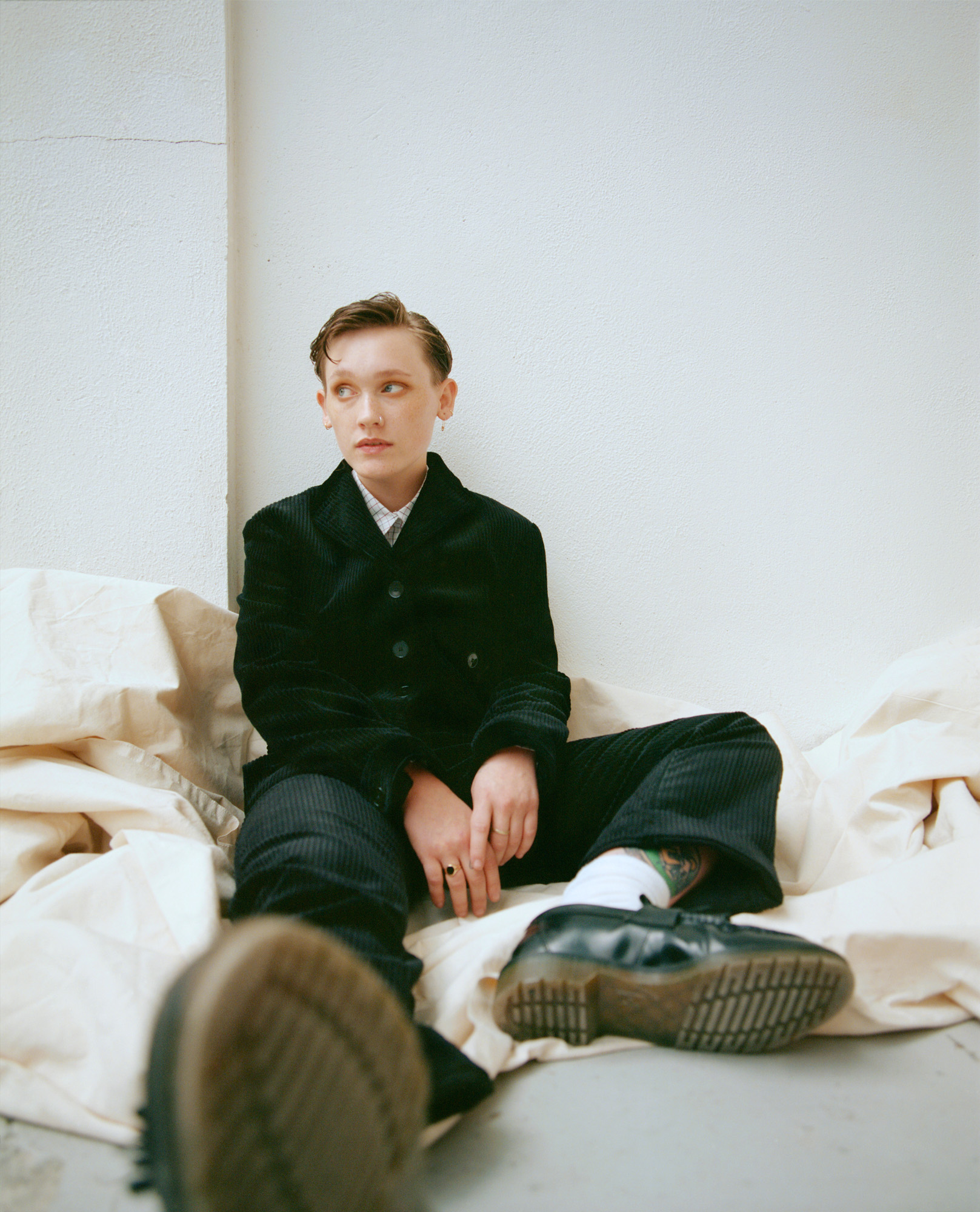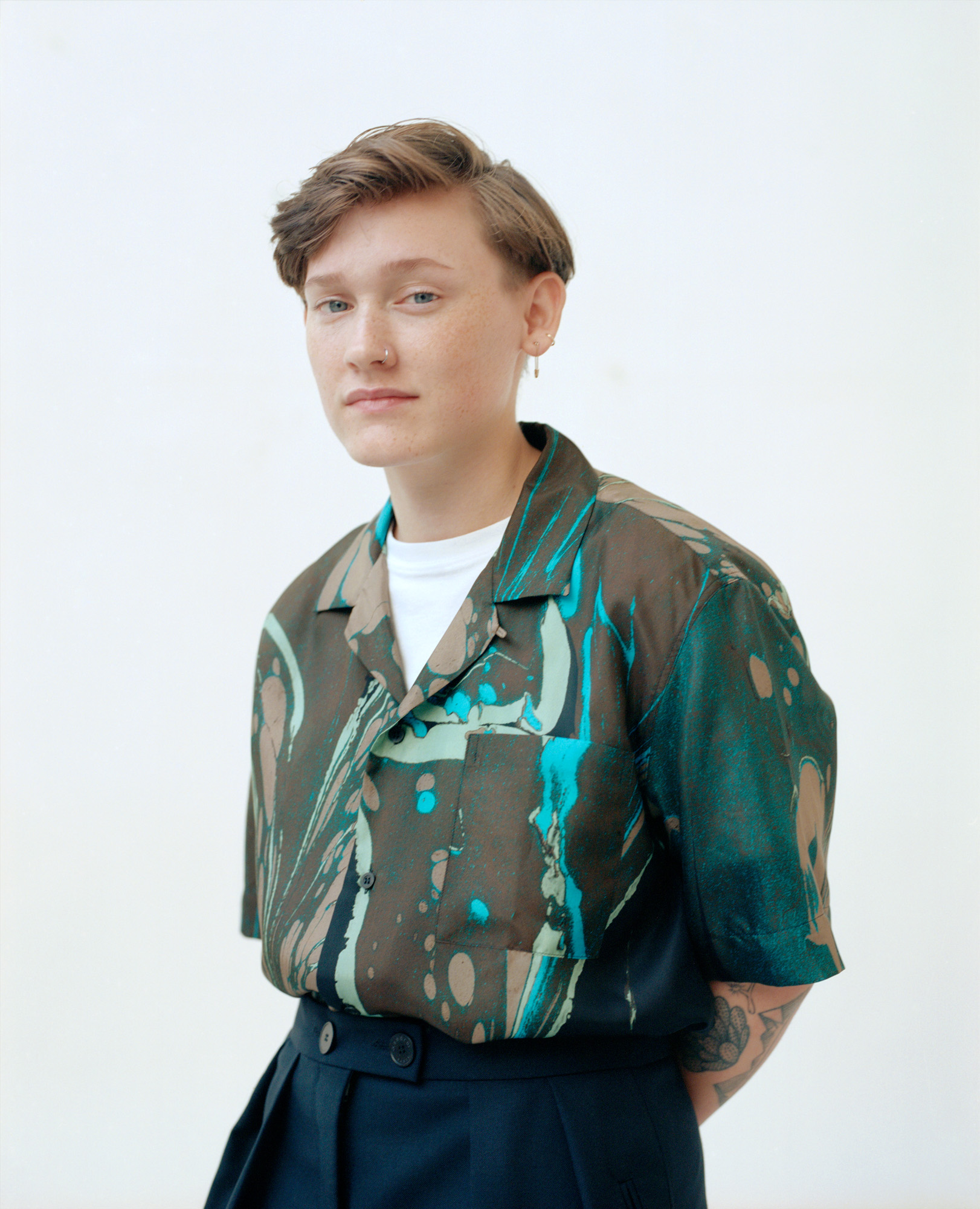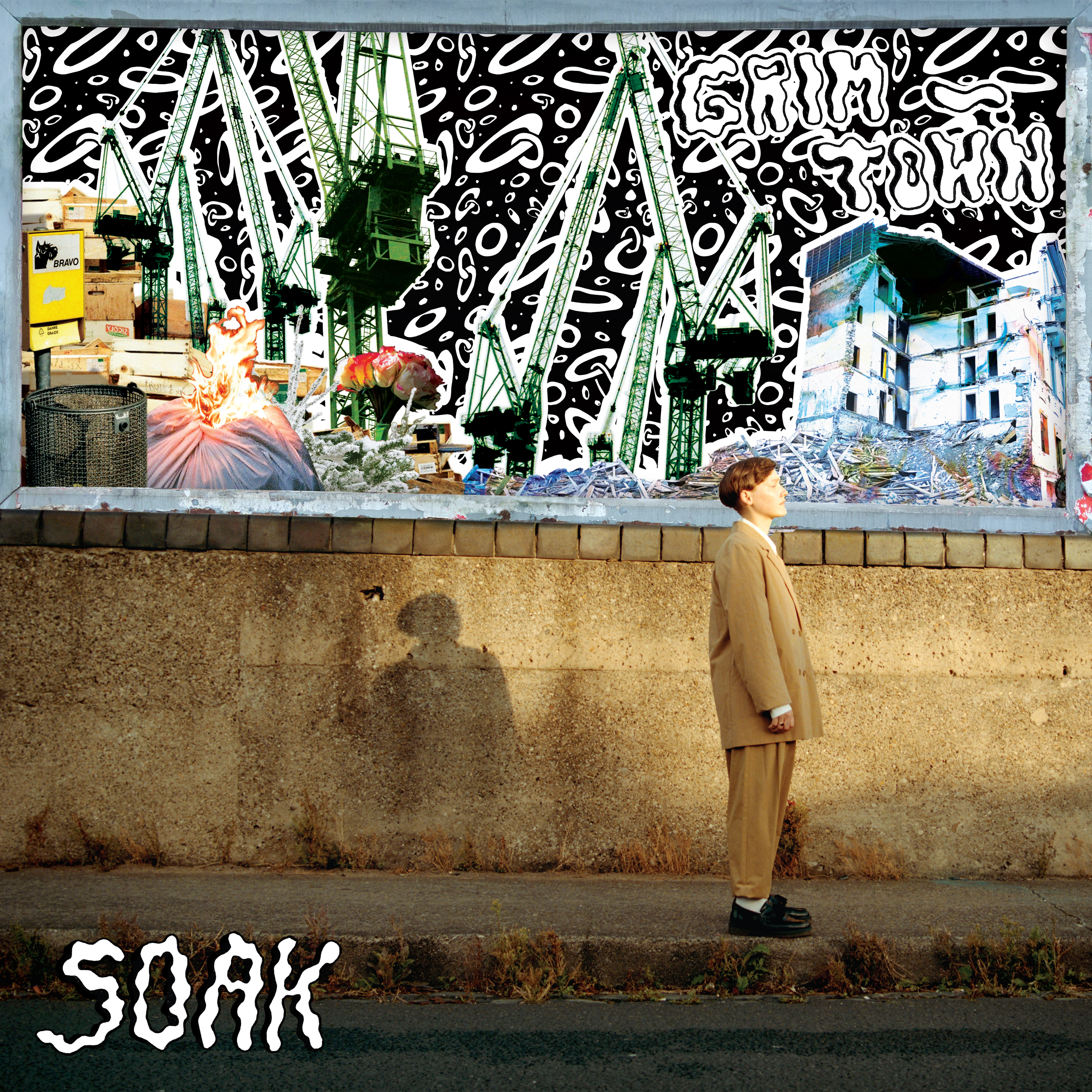 Links
TOUR DATES