ALICE BOMAN
The Space Between
[PIAS]
Alice Boman has been thinking about space a lot lately. The silence between sounds, the unspoken bonds between humans, the enormity of the universe and her place within it. It can all get a little overwhelming at times if she's honest, but whenever it does there's always music.
"Writing is still a way for me to understand myself," Boman explains, speaking from her home in Stockholm. "As an overthinker, there's this constant motion in my head, so it helps to sit down and write about it to actually understand what I feel or think. Or just to find stillness."
You can follow these mini epiphanies on The Space Between, the Swedish singer-songwriter's stunning new album. Ruminating on intimacy and existential angst, to listen is to hear Boman's thoughts unfurl in real time, her quiet contemplations cocooned in sympathetic arrangements created in collaboration with producer Patrik Berger.
Music has been Boman's salve since childhood. Growing up in the suburbs of Malmö, she always adored playing piano and singing – accompanied by her father on guitar – and wrapping herself in the comfort blanket of her parents' record collection, from Bob Dylan and Neil Young to Nina Simone and Joni Mitchell. Though painfully shy in social situations, she'd always found comfort in singing and playing with others, attending music classes in her school years and forming a band with close friends in which they'd attempt tracks from Paul and Linda McCartney's Ram, or sing 'Love Will Tear Us Apart' in a three-part harmony.
Boman first began writing when she left home in her late teens, processing her emotions and experiences in song ideas that she'd quickly lay down on a cheap portable recorder. But it wasn't until she was 23 and studying ceramics in Öland that she really got into her creative groove. Something about the meditative atmosphere of the pottery studio really focused her mind for long evenings writing at the piano, and soon she found herself performing original material for friends in the college's communal dining room or at open mic nights.
Encouraged by the response she received, Boman sent some demos to a studio in Malmö in the hope she could perhaps negotiate some time to record. To her astonishment, they forwarded her music straight on to local label Adrian Recordings, who offered to release the songs exactly as they were.
Recorded at her parents' house in Malmö, these intimate bedroom sketches were brought together on 2013's aptly-titled Skisser EP, a spellbinding collection so lo-fi that if you listen carefully you can just hear traces of her father working in the garden. The star of the show was Boman's truly breathtaking voice, a delicate but quietly assured coo balanced beautifully by a minimal palette of muffled piano, otherworldly organ and – on opening track 'Waiting' – softly sonorous guitar.
'Waiting' was the song that propelled Boman to international stardom, picking up support from a slew of key tastemakers, and receiving a remix from Malmö-artist PAL which was subsequently featured in smash Amazon series Transparent. As she continued to forge forward with her career, further TV placements followed – most notably on HBO's Wanderlust, and Netflix's 13 Reasons Why – but Boman remained focused on her craft. Following the release of universally adored six-song set EP II in 2014, plus a string of standalone singles including 'Dreams', 'Heartbeat' and 'End of Time', she shared her feverishly-anticipated debut album in January 2020.
Created over a period of four years – first in London and Stockholm, and then later with Patrik Berger (Robyn, Lana Del Rey) – 2020's Dream On received widespread praise for its immersive yet startlingly-intimate soundscapes, in which Boman processed still-raw experiences of heartbreak. And yet, for all the acclaim, its ascent was ultimately impeded when the world shut down that March.
"It was so sad," Boman recalls. "Having worked on [the album] for four years, I was so excited to play it live, and to not be stuck in my own head with these songs anymore. But when COVID came, I had to cancel everything. And while I know some people used that time to go straight into writing, I just couldn't find any inspiration."
By the fall of 2021 Boman had rallied, and that winter she and Berger began talking about how to approach the follow-up. In December, the two of them started looking at song structures, recording a jamming session with drummer Nils Törnqvist. It proved such a productive experience they abandoned their initial plan to undertake a detailed pre-production, and instead expanded upon these initial ideas. They booked a week at Berger's studio in Stockholm, and worked intensively, with Boman even booking a hotel next to the studio so she could remain in the creative sphere without having to break her flow.
"To be able to be totally open in this process I actually even booked a chakra healing session the day before going into the studio," Boman explains. "I wanted to try to see if this could be helpful, and after the session I felt so energised and in touch with my feelings. And it remained like that for the whole week in the studio. Being so immersed in the process we had a very fun and playful energy, and we got so much done that week. Patrik and I played together on separate synths on a lot of the songs — just improvising and trying out stuff. I think you can really feel that in the production. Four weeks later the album was mixed and mastered."
Though more pared back than originally planned, The Space Between still sees Boman working with a broader palette than that of Dream On. Imbued with an enveloping warmth which radiates from Boman's gossamer-light vocals, arrangements are lightly embellished with shimmering guitar ('Space'), accordion ('Night and Day'), twinkling, music box effects ('On and On') and muted brass, low in the mix ('Soon'). For 'Feels Like A Dream' additional vocals were provided by Perfume Genius, a collaboration that came about via Instagram and was recorded at a distance.
"I have been a fan of his for a long time," Boman explains. "I love his voice - it's so special. Initially I wanted us to harmonise with each other but I love how the song turned out, with us each having our separate verses, and singing together at the end."
With vocals left largely unadorned throughout, the focus falls squarely on Boman's lyrics, which were written from the deeply personal perspective of someone settled within a relationship, and learning to be vulnerable with their partner.
"I realised that even though you can be happily in love, there are still a lot of hard and sad feelings," Boman smiles. "So while I still write about love on this record, I wanted to approach it from another angle. And while I've always thought that I'm this sensitive person who can be upfront with my feelings, when it comes to talking to another human being about how you feel in that moment, it's been hard for me sometimes. But I am learning. And I wanted to write about that."
"Can't you see, I am trying, but it takes time to open up," she confesses on 'Honey', later rueing on 'Night and Day', "Holding back? It's too late for that." By exposing her own interior world, Boman explores the tension between what is communicated and what is left unsaid, a liminal space that also helped inform the record's title.
"My partner came up with the [album's] working title, Space, almost as a joke as he knows I don't like thinking about the vastness of the universe, just because it makes me so aware of the little time we have on Earth. But when I looked in my notebooks later, I realised how often the word space appeared, from the space in your mind, and the space in your body, to the space between people."
The album is very much a journey in this respect, charting Boman's progress from fear ('Honey', 'Maybe') to the "place of tenderness" she ultimately arrives at on 'Space', the album's exquisite closing track. It's a journey she hopes listeners will share in, finding comfort in community. Because as Boman knows all too well, when life gets too much, there's always music.
contact
Hi Res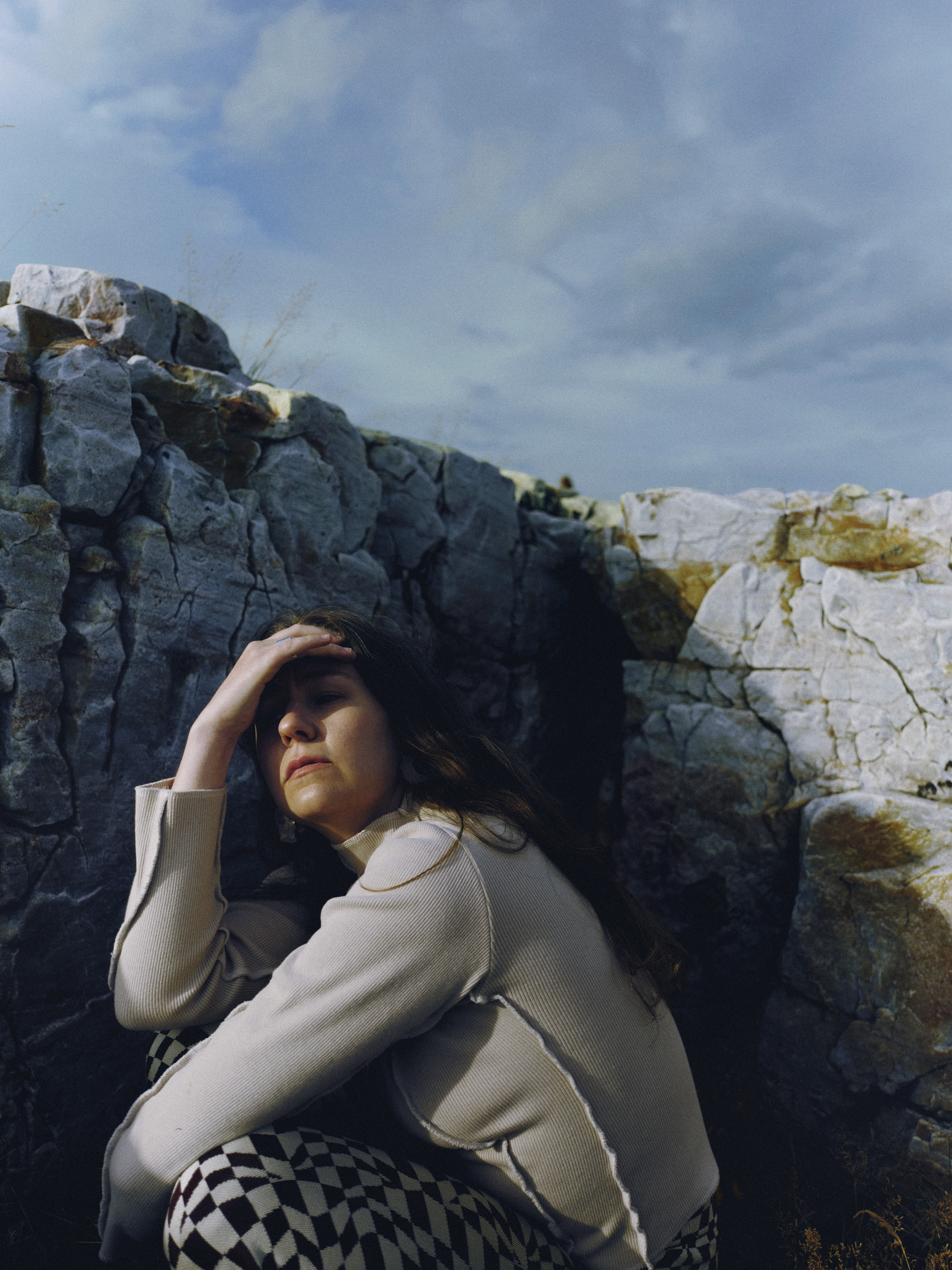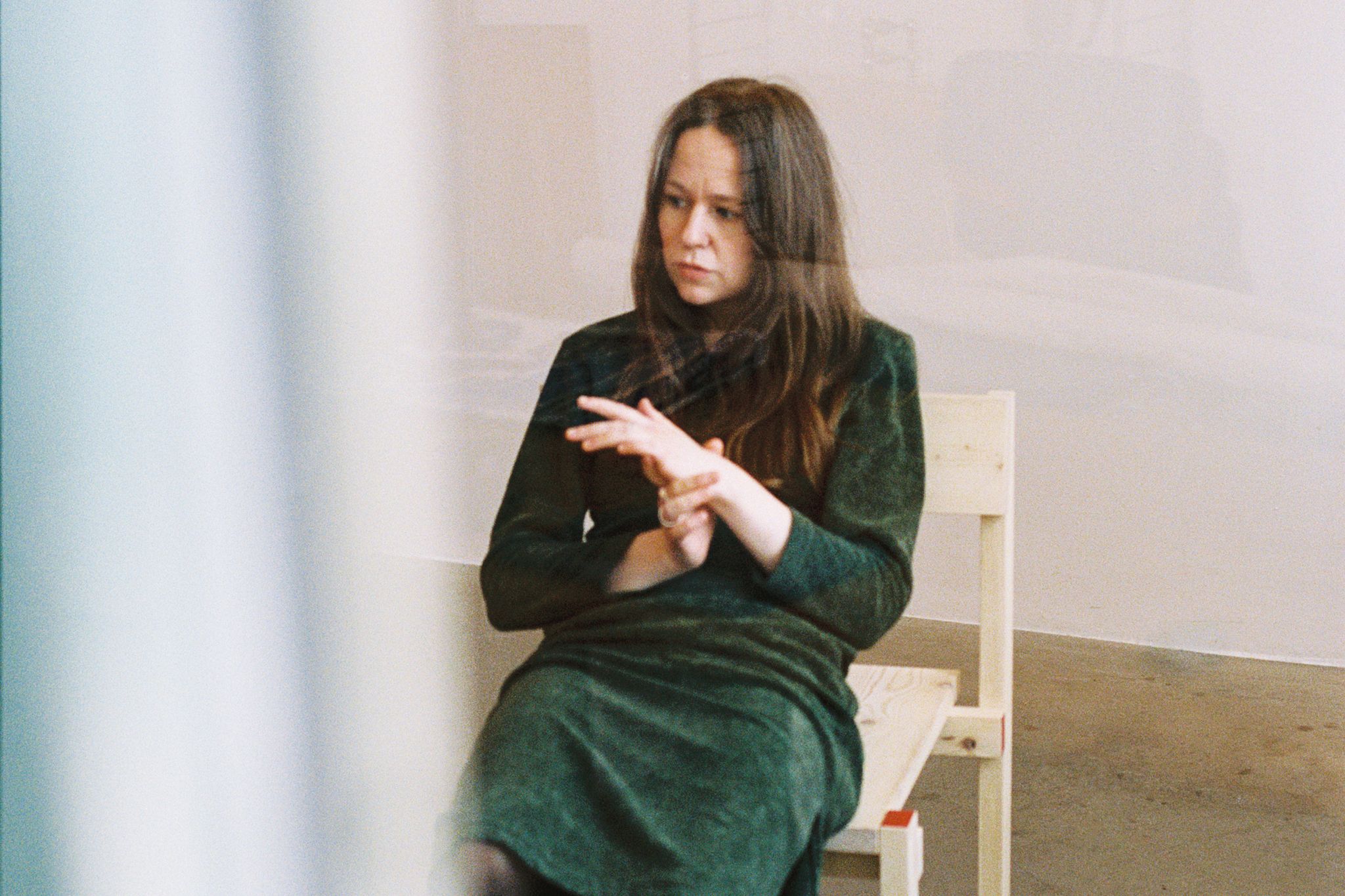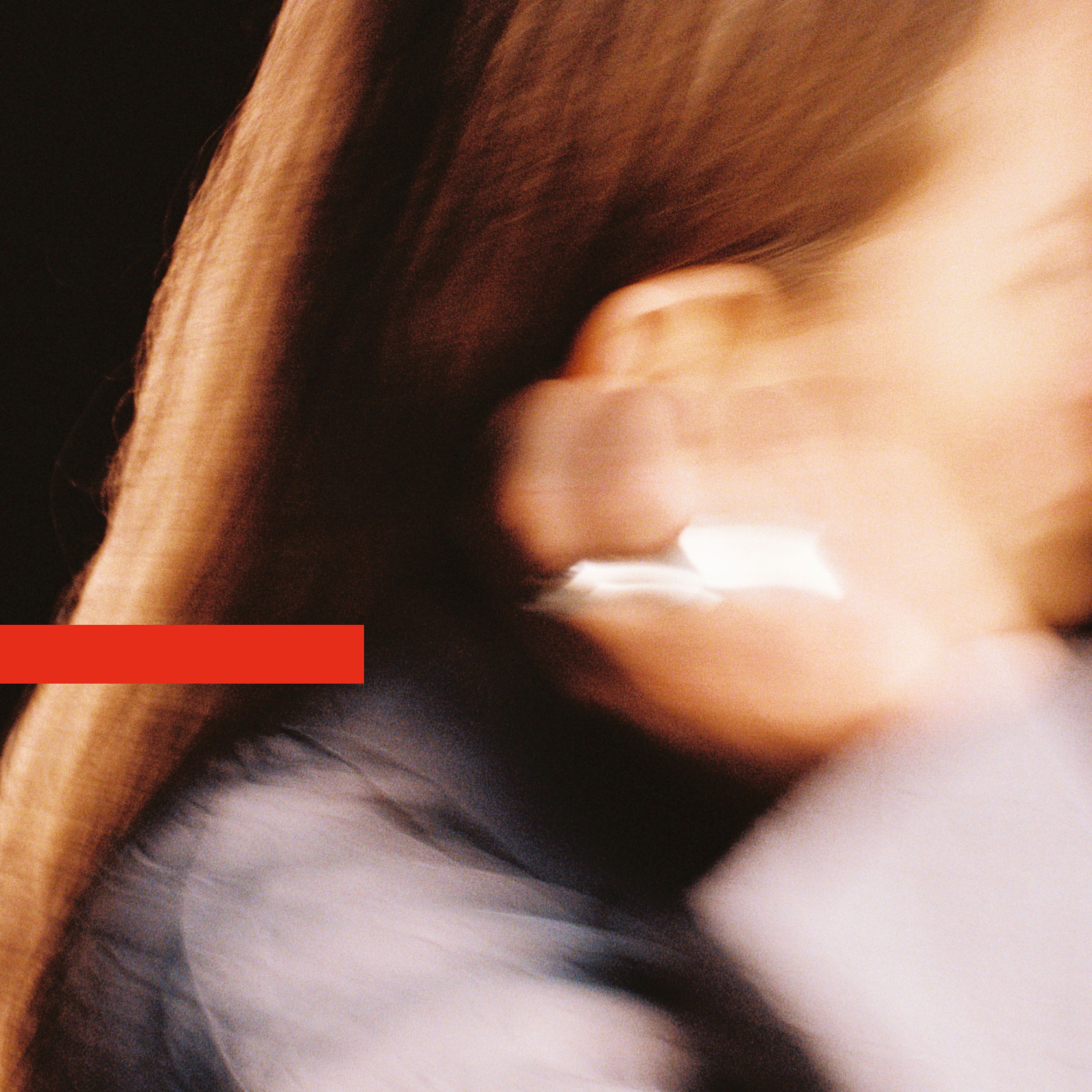 Links
TOUR DATES