The Wild Reeds
Cheers
out March 8, 2019 via Dualtone Records
The Wild Reeds are a band led by women, and that matters. Not a sister band, not a girl group, but a band fronted by three women, all talented singers, songwriters, and multi-instrumentalists in their own right: Kinsey Lee, Mackenzie Howe, and Sharon Silva, with drummer Nick Jones and bass player Nick Phakpiseth providing the Los Angeles-based band's rhythmic foundation. Like a harmony at its euphoric best, the leads' powerful — and powerfully distinct — voices merge to form a sound that can only be The Wild Reeds. On their third LP, Cheers, the band comes together to create an ode to the joys and pains of camaraderie.
The Wild Reeds' previous LPs, Blind and Brave(2014) and The World We Built(2017), and EPs, Best Wishes(2016) and New Ways To Die(2018), caught press attention from outlets including NPR Music (including a Tiny Desk Concert), Billboard, Rolling Stone Country, Noisey, and Garden & Gun, in addition to radio play from influential stations like KEXP and KCRW. And now arrives Cheers: a career highlight achieved by giving each writer considerable latitude, in the end creating a singular work out of three striking songwriting voices.
On Cheers, Lee, Howe, and Silva leaned into their differences for the first time, giving one another unprecedented amounts of freedom to execute their own songs. Each was allowed room to pursue her vision, while always leaving an open door for the other members to step in and collaborate. "We decided to explore our individuality," says Howe. "It was a scary thing for us, because when you have three writers, you often have to do your best to tame your differences and come to some sort of agreement writing-wise, sonically, stylistically. It was the first time we said, 'Screw that, why don't we just record the songs the way they should be done?'"
For all the exploration on Cheers, the result is still tight and cohesive. The album makes room for infectious sing-along anthems (opening track "Moving Target"), tinges of R&B ("Lose My Mind"), lilting '60s pop-rock waltzes that build to resounding finishes ("Cheers," "Get Better"), haunting balladry ("Run and Hide," "My Name"), and even a gloriously hook-heavy track Lee sheepishly admits started as a tongue-in-cheek pop punk throwback ("P.S. Nevermind"). Every song sounds fresh, but all of them sound like The Wild Reeds. "For me, it felt no holds barred, limitless, like I could step up to the plate," Silva says. "The record feels very communal, and that's part of the reason we called it 'Cheers.' It felt like, 'Hey, we're all in this together and we're all focusing on what we're getting better at.' We could let go of what we're supposed to sound like and all reach a higher potential."
Cheers

was born out of a strange and painful time, full of tough break-ups, family deaths, and discord within the band itself. The 13 songs are snapshots from that upheaval, touching on illness, therapy, heartbreak and disconnection from three perspectives. Some of Cheers' sunniest songs contain the darkest undercurrents, and The Wild Reeds don't shy away from sadness or open endings. The albumcreates beauty out of contradictions: It finds community in individuality, tenderness in confrontation, joy in the midst of grief and pain. Threaded throughout is a deep sense of gratitude for the band itself, and the songs became a way for the members to talk to each other — an intimate language that was at times contentious, but in the end, healing. Silva explains, "When Mack first showed us the song 'Get Better,' I was just walking back after an argument at practice. I came back in, she played us the song, and I sat on the floor and played the guitar line that's in the chorus…We just sat there and we played it and it was so soft and gentle, and it was exactly what I needed. I've always felt that way about the girls' songs, and that's what keeps the wheels rolling for me."
"We're really confrontational in our band, in a good way," Lee says. "A lot of bands have fallen apart without even having a conversation. When you're 'married' to five different people for 10 years, things come up that you need to discuss with each other. I think we're all really good at challenging each other to grow and keep coming back to a place of love." Ultimately Cheers is hopeful, celebratory, and communal; life can break your heart, but friends can mend it. The Wild Reeds' trials have only strengthened their commitment to each other, and resulted in their strongest and most unified record to date.
contact
Hi Res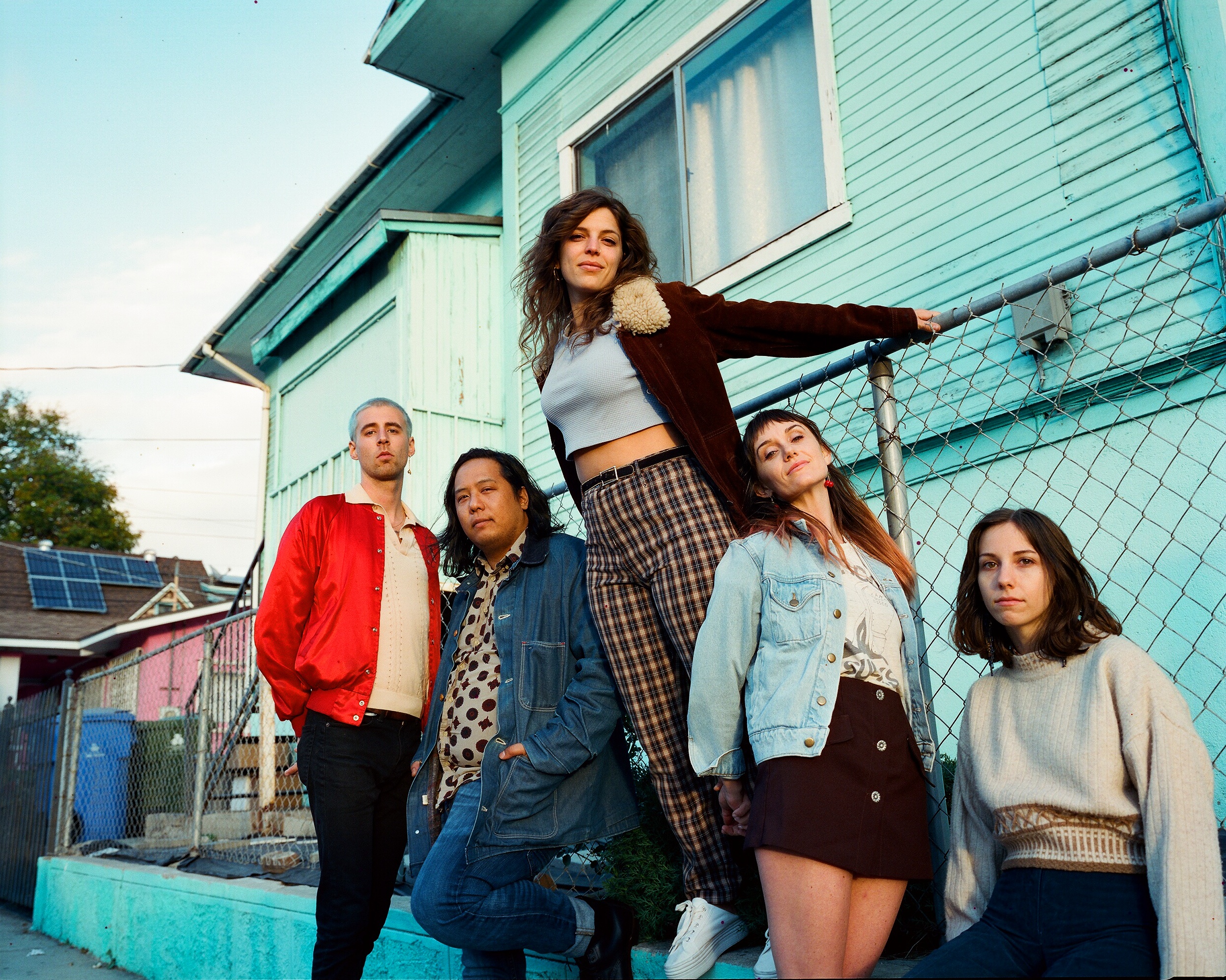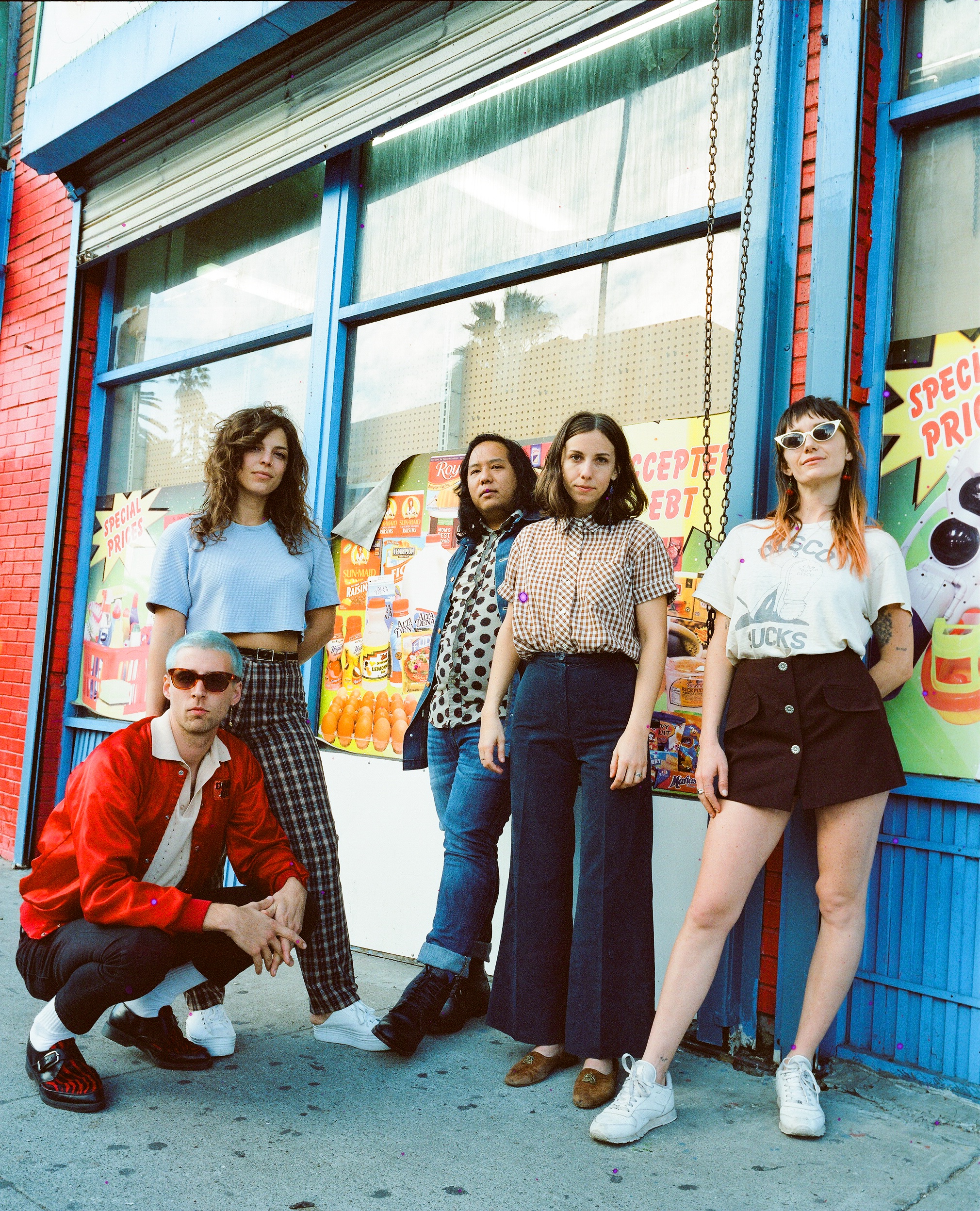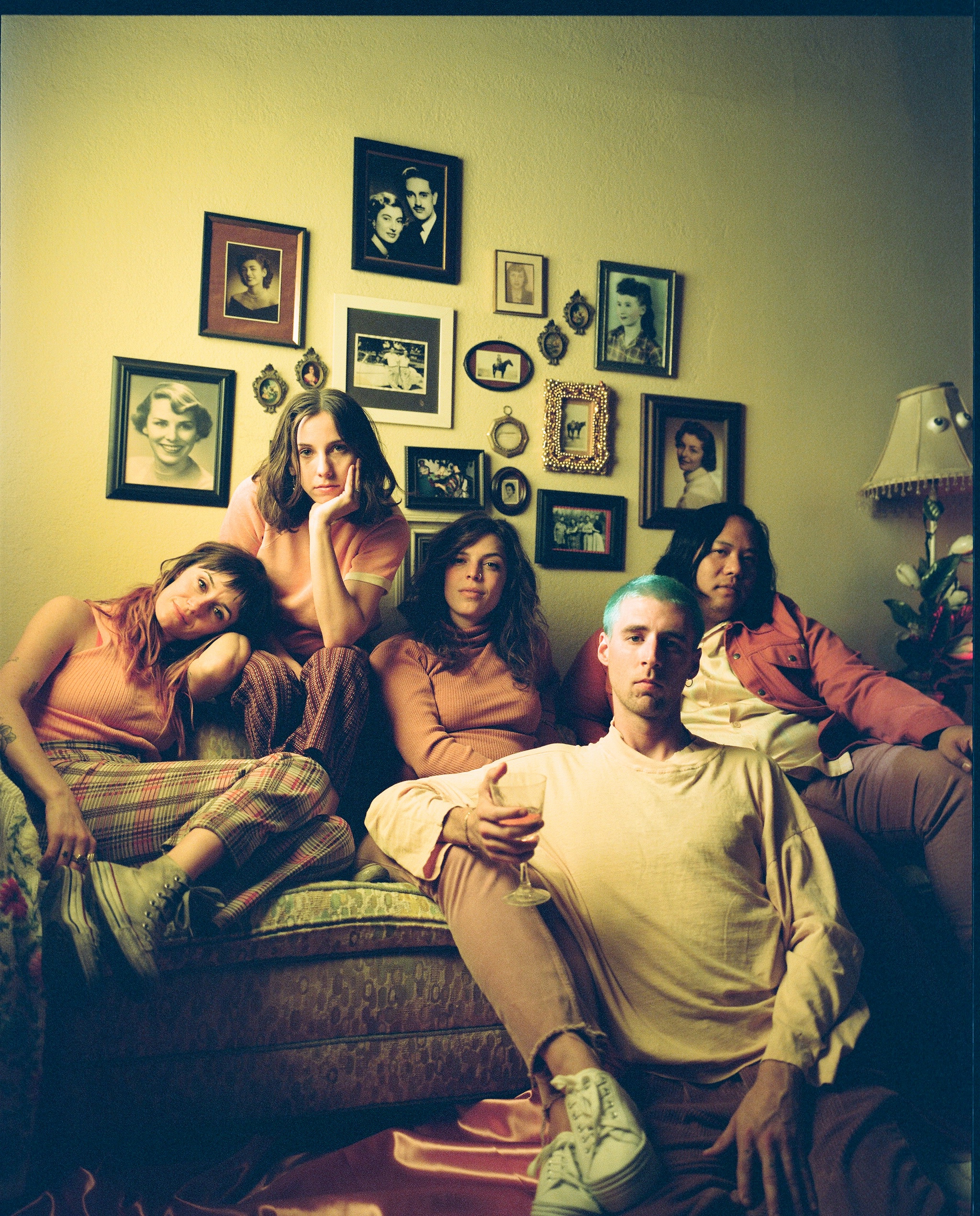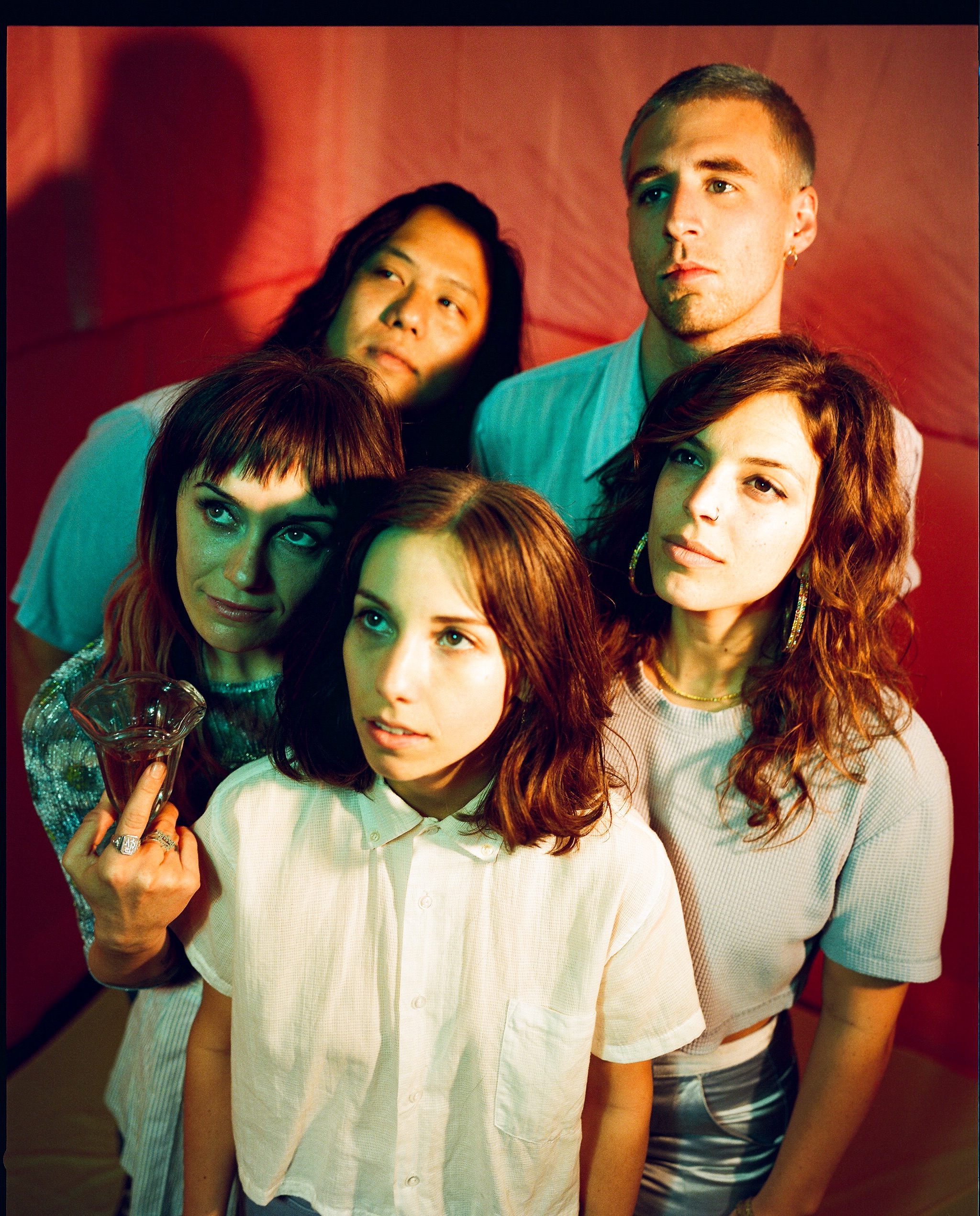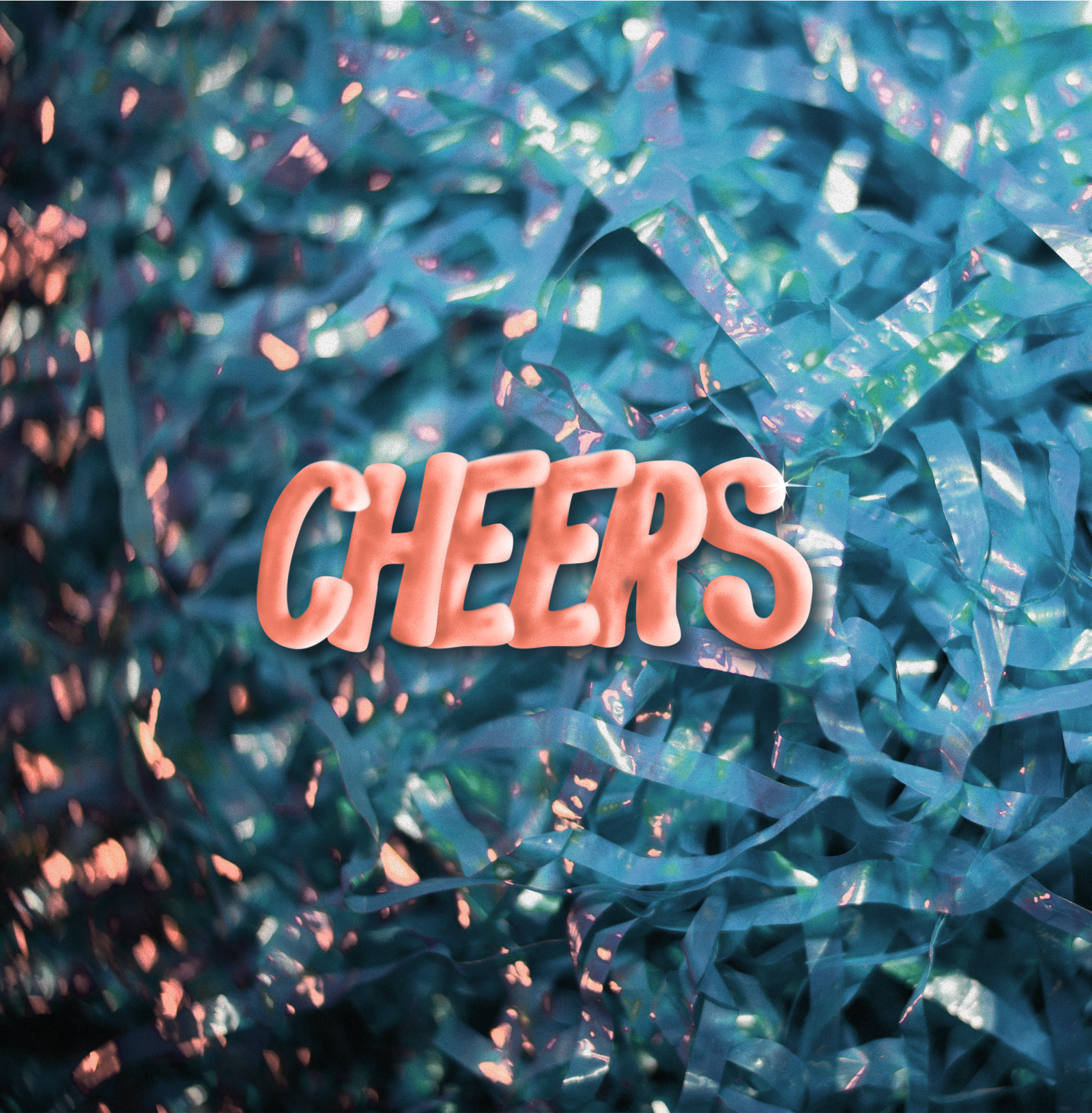 Links
TOUR DATES