Danielle Durack
Escape Artist
On her third full-length effort, Danielle Durack arrives on the other side of the crushing heartbreak that defined her acclaimed 2021 LP, No Place. "Sleeping in my ex's shirt / I honestly don't think too much about him no more," she sings breezily on "Shirt Song" as Escape Artist opens over playful, palm-muted guitars. "...And life goes on." The remarkable emotional depth and diaristic quality of No Place remain, but here Durack broadens the scope of her songwriting, showcasing the growth and maturity that come from time passed and experiences lived. "This record was written at a time when I was processing more trauma than I had ever encountered in my life," explains the newly Nashville-based artist. "While many of the songs touch on escapism, ultimately the making of this album has been my own escape, my own distraction from reality, to process and reflect on a very turbulent time in my life."
Escape Artist was mostly penned during lockdown, when Durack found herself with nothing but time to sift through the ashes of past relationships, searching for value and lessons in the rubble. The bittersweet, gentle "Jackson'' is a swaying folk gem in which Durack examines paths left untaken in our romantic lives, as well as the colossal significance we often ascribe to our earliest relationships. Her voice is as soft as cashmere as it spills over a bed of ghostly guitars. By contrast, the more lighthearted and spry "News" plays out as a conversation between past lovers who now find themselves on the other end of things as friends—a hallmark of growing up and moving on, soundtracked by an ambling drum beat and steady, summery strumming. Durack once again recruited her longtime friend and producer, Sam Rosson, to work with her on Escape Artist; his touch enhances the album, as together they spun moody, atmospheric, and multi-dimensional arrangements to house these shrewdly sensitive and acutely felt poems.
Across the album, Durack also confronts overwhelming turmoil and tragedy from external forces. She wrote heartwrenching standout "Dean'' in the wake of a loved one's suicide, recounting a vivid and powerful dream encounter with her late friend. "I was able to hug and thank this person who meant so much to me. I got to see him truly glowing—the happiest, most peaceful version of him imaginable," she says. A four-minute slow burn of churning anxiety, "Worms" finds Durack attempting to sort through a dark and heavy time, culminating in a cathartic explosion of sneering guitar fuzz. The track builds to one of the loudest moments on the record, a breathtaking gut punch that proves how far she can stretch her vocals.
Perhaps one of the strongest displays of Durack's songwriting prowess comes in "Good Dog," a melancholic ode to her dog's separation anxiety: "'Good Dog' was written from the perspective of my dog, who has separation anxiety. Only after finishing the song did I make the connection that it was actually, of course, about me and my own abandonment issues," she says. "Turns out my dog and I have the same attachment style, so basically we're in a codependent relationship." Elsewhere on Escape Artist, she explores the tragic irony of getting everything you ever wanted only to be immediately paralyzed by the fear of losing it ("Ice Caps"), offers healing love and support to her younger self ("The Door"), and works through universal feelings of anxiety and despair as she seeks out moments of light in the darkness. Throughout, Durack becomes a friend for listeners to grieve, laugh, and cry with.
As Escape Artist comes to a close, she looks to the sky and fantasizes about a life lived among the moon and stars, far away from the inevitable pain of our human experience. "Living on earth keeps breaking my heart / Testing my patience and giving me scars," she sighs on the sweetly stirring lullaby "Moon Song." The songs here serve as a means to somehow, if only just temporarily, transcend the doldrums of daily life and all its earthly hardships and practicalities. The soundscapes where Durack finds herself on Escape Artist, in and of themselves, are someplace heavenly and otherworldly in which to lose herself for just a little while: "Music has been a safe place for me to go to all this time."
Contact
Hi Res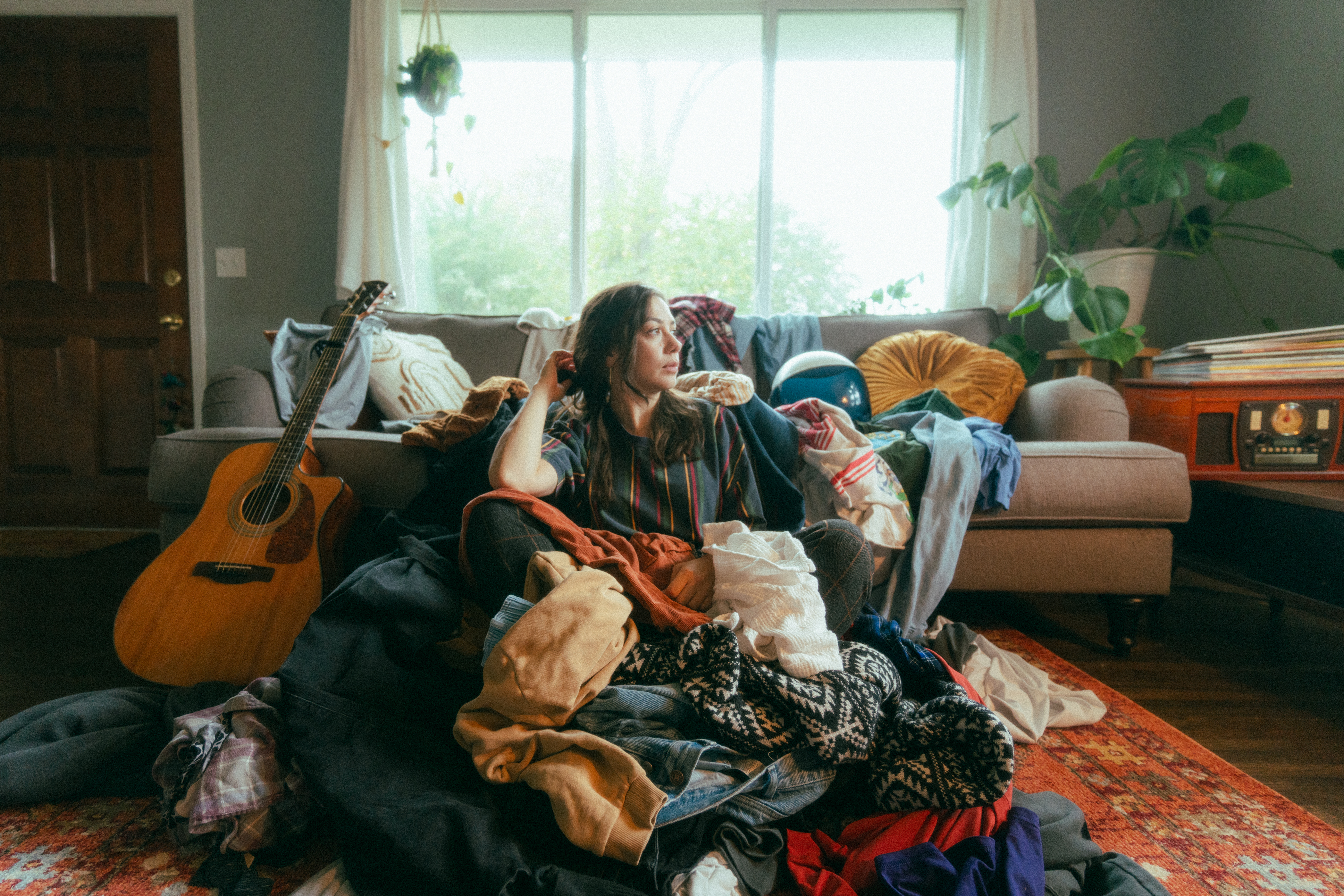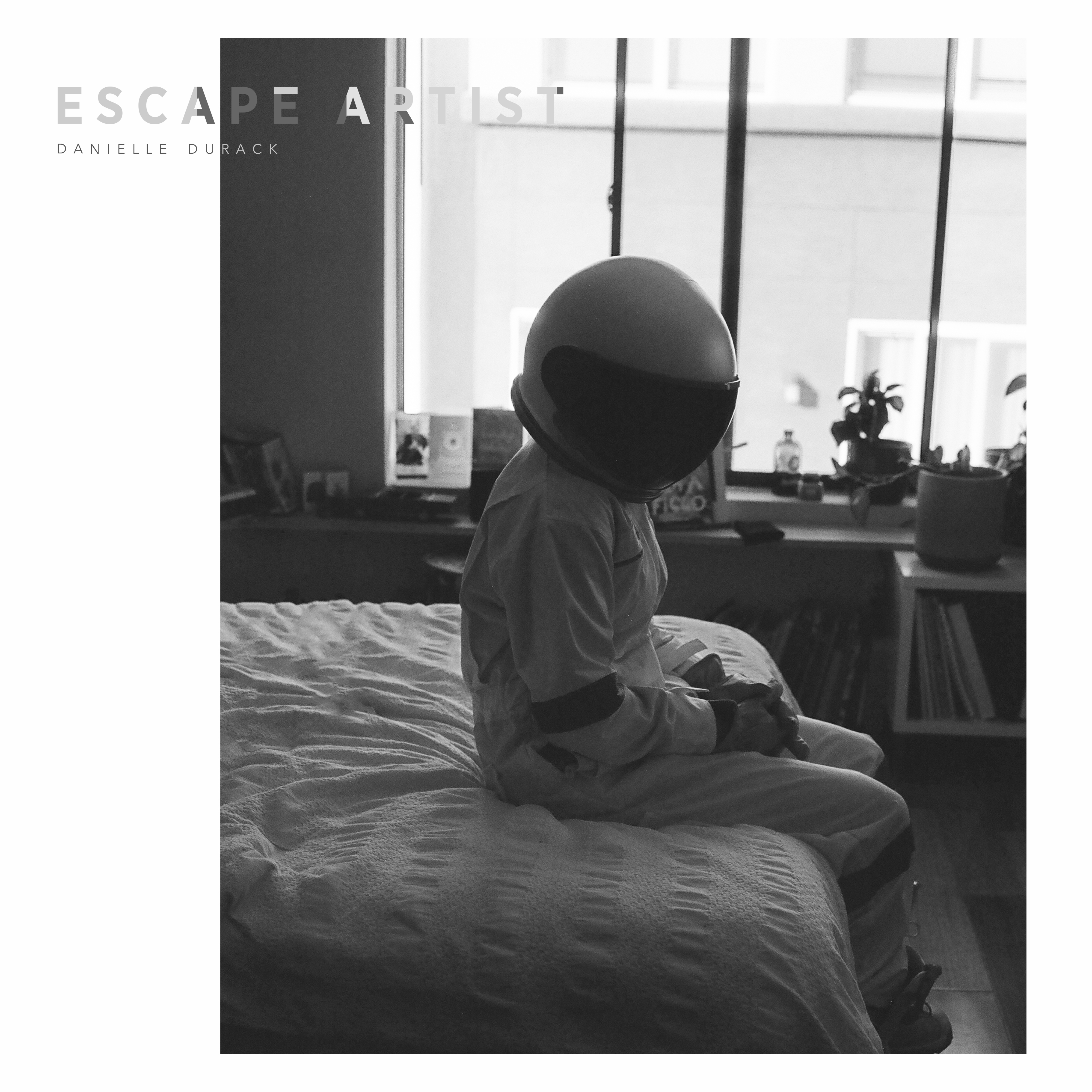 Links
TOUR DATES