PHONY
AT SOME POINT YOU STOP
A lot has changed for Neil Berthier since he put out his last record as PHONY in 2020. After losing his father to dementia, moving from Boston to Los Angeles, joining Joyce Manor as an auxiliary guitarist/backing vocalist, and acclimating to the synergy of the zen-yet-rowdy Southern California lifestyle, things were simultaneously devastating and thrilling as he worked on the songs that would become his third solo album, AT SOME POINT YOU STOP. The stark contrast of these monumental life changes prompted Berthier to dig deeper than ever in his music, creating his most vulnerable and compelling work to date. "It's called PHONY as an oxymoron. I want this to be the most personal, wearing my heart on my sleeve shit that I can possibly come up with," he says. 
PHONY's first two albums were homegrown affairs, birthed in makeshift spaces like metal and woodworking shops, among other "places you shouldn't record." AT SOME POINT YOU STOP results from a new artistic process for Berthier, who enlisted producer Chaz Sexton (an audio engineer who's worked with artists like Foo Fighters, Red Hot Chili Peppers, and Slipknot) to work with him at Hollywood's EastWest Studios—the recording home of iconic albums like The Beach Boys' Pet Sounds and Frank Ocean's Blonde. "There was a point one night where I was tracking drums and became frustrated doing the same song over and over again. We were about five hours into tracking and I was starting to get fatigued. I stopped, took a deep breath, looked around and thought: 'How crazy is it that Brian Wilson made music in here?' I felt an immediate, strange calmness. Then the next take was the one we used for the record."
Embracing coastal change was a risky move, but after encouragement from close friend turned alt rock up-and-comer/TikTok superstar Petey (who sings on the track "KALEIDOSCOPE"), Berthier packed his bags, headed to California, and never looked back. "Petey called me and was like, 'Something's going on out here, you really should come out.' And so I did. I took a serious gamble, and it felt like a last shot for me. I was really at the end of my rope," he says. Luckily, it didn't take long for things to fall into place. 
Across the album's 12, genre-bending songs, fuzzed-out anthems fit for rolling the windows down and taking a long summer drive bleed into heavy, reflective moments—mirroring two turbulent years where feelings of immense grief often clashed with serene and newly invigorating surroundings. Much of the album finds Berthier processing the loss of his father to dementia, and considering the impact of memory on our lives. Cathartic standout "THE MIDDLE" is about a coping mechanism Berthier developed in an attempt to manage his pain: "I was writing letters to get my feelings out there, knowing no one would ever see them. It was more helpful than I thought it would be. This song is about wishing the recipient of these letters could eventually read them, knowing that's not possible." On the acoustic-driven "CHRISTMAS EVE DAY," which features harmonies from Ratboys' Julia Steiner, Berthier faces the impending, gradual loss of his father during the hardest year of his life. "I had the decision to either rise above it or let it swallow me," he says. "This is the song that came out of these emotions and situations."
He addresses this overwhelming upheaval elsewhere across the album on songs like "SUMMER'S COLD," which packs a polished yet crushing punch, and the aptly named "KALEIDOSCOPE," which creates a world of depth with just a few piano notes, and concludes with the help of Petey and an electronic orchestra. Driving, melancholic single "BOUNDARY" was in Berthier's back pocket for about 10 years and became fully realized in a moment of emotional intensity: "I could never make it work but once I was quarantined at home with my family during COVID and watching my father's health decline, I had to write about it."
Sonically, this album's enthralling power is its ability to spin disparate sounds into a seamless whole. "ANIMALS" is futuristic, blending clattering drum machines with neon synthesizer notes: "It's the closest I'll get to doing anything under the emo rap category probably," says Berthier. Interlude "MATTER OF TASTE" culls inspiration from Slum Village while the energized "OTHERWISE" channels Hüsker Dü and Dinosaur Jr. "GREAT WHITE" toys with propulsive dream pop, but coats Berthier's upbeat melodies and talk-singing with a shoegaze veneer. AT SOME POINT YOU STOP is certainly a departure for PHONY, but the gloom that defined Knock Yourself Out and Songs You'll Never Sing remains. 
Since his move and joining Joyce Manor, Berthier has also played shows as a musician in some of the most exciting bands in Southern California, from slowcore darlings Milly, to Petey. When asked how playing in so many prolific acts shapes his solo work, he's quick to say that it doesn't, really. However, the talent of a workhorse musician courses through AT SOME POINT YOU STOP, proving his individual chops are nuanced enough to keep up with a full fledged touring outfit.
"When my dad passed, I had a dream about me and him having a drink in a log cabin," says Berthier. "He started to slowly fade away and I woke up and wrote the album's closing track 'WINTER'S WARM.' This record had an entirely different order originally—at one point, 'WINTER'S WARM' was track 2, which looking back on it seems insane. I'm terrible at ending albums. This is the first time I've ever felt like I've ended an album properly and said what I've wanted to say concretely." Berthier has spent a good chunk of the past decade perfecting his role as a commanding frontman, and on AT SOME POINT YOU STOP, he's found his place. With its dynamic sonics, impassioned lyricism, and massive hooks, AT SOME POINT YOU STOP sees PHONY arrive as an artist to watch in the year to come as he continues to push himself and the rock genre further.
Contact
Hi Res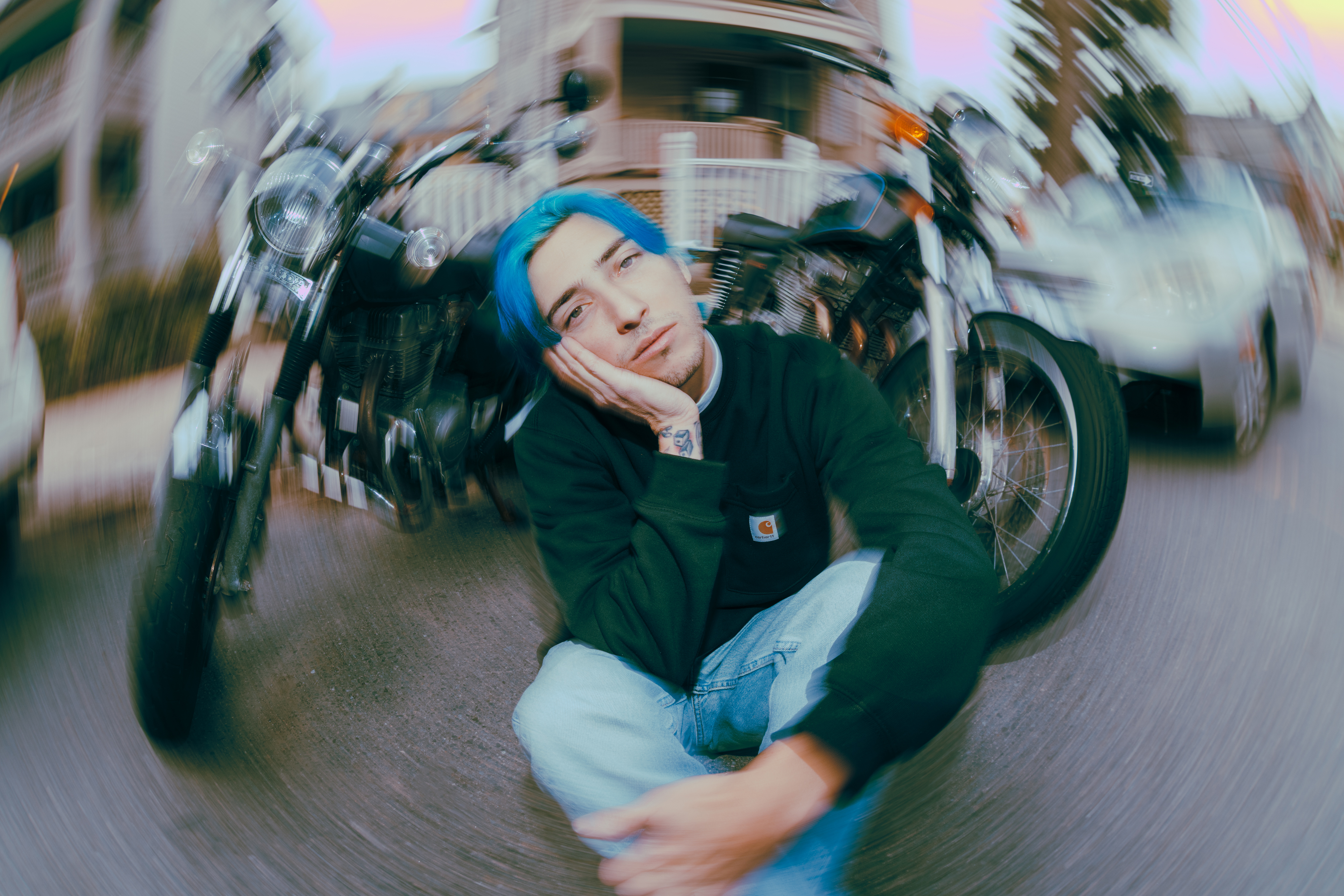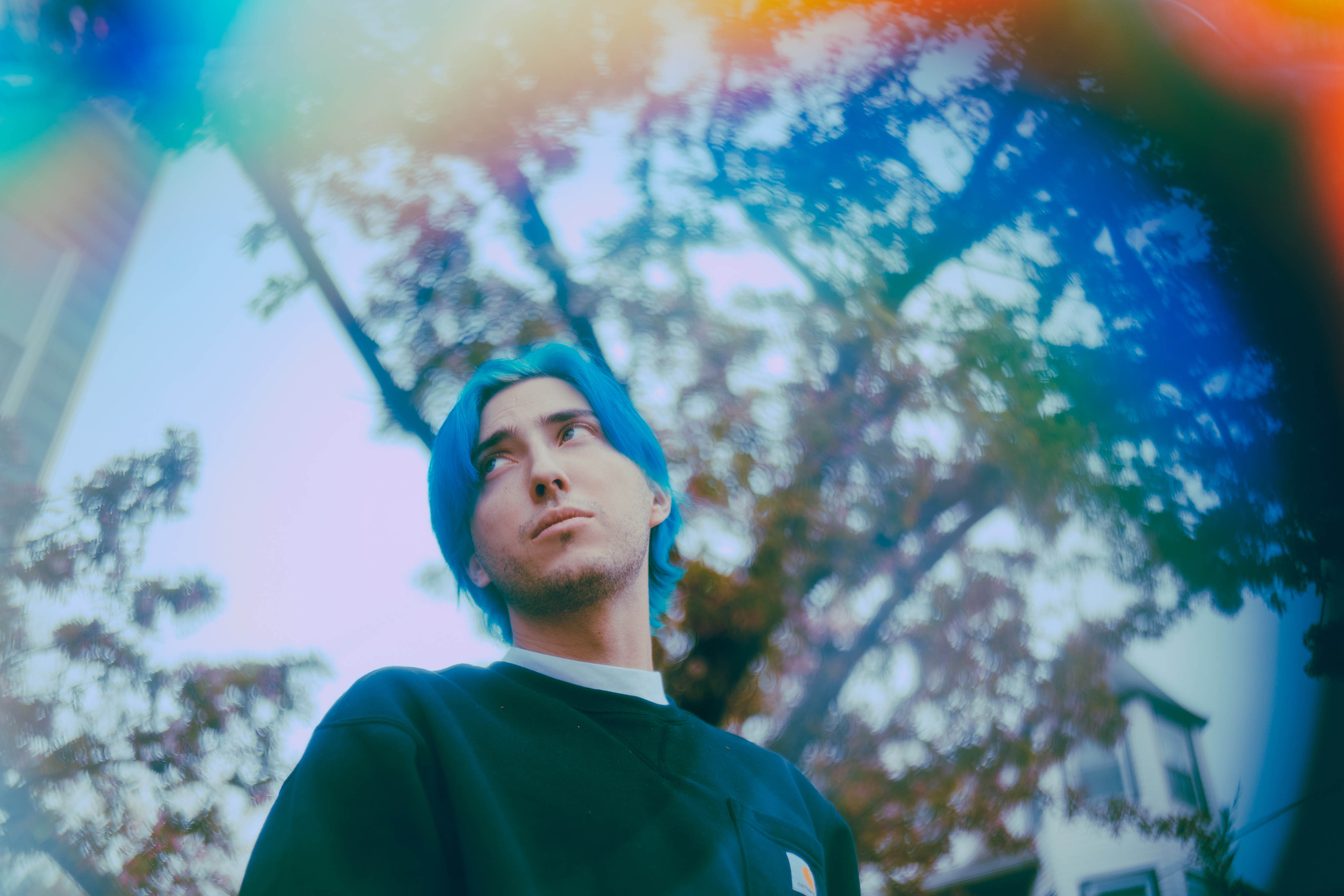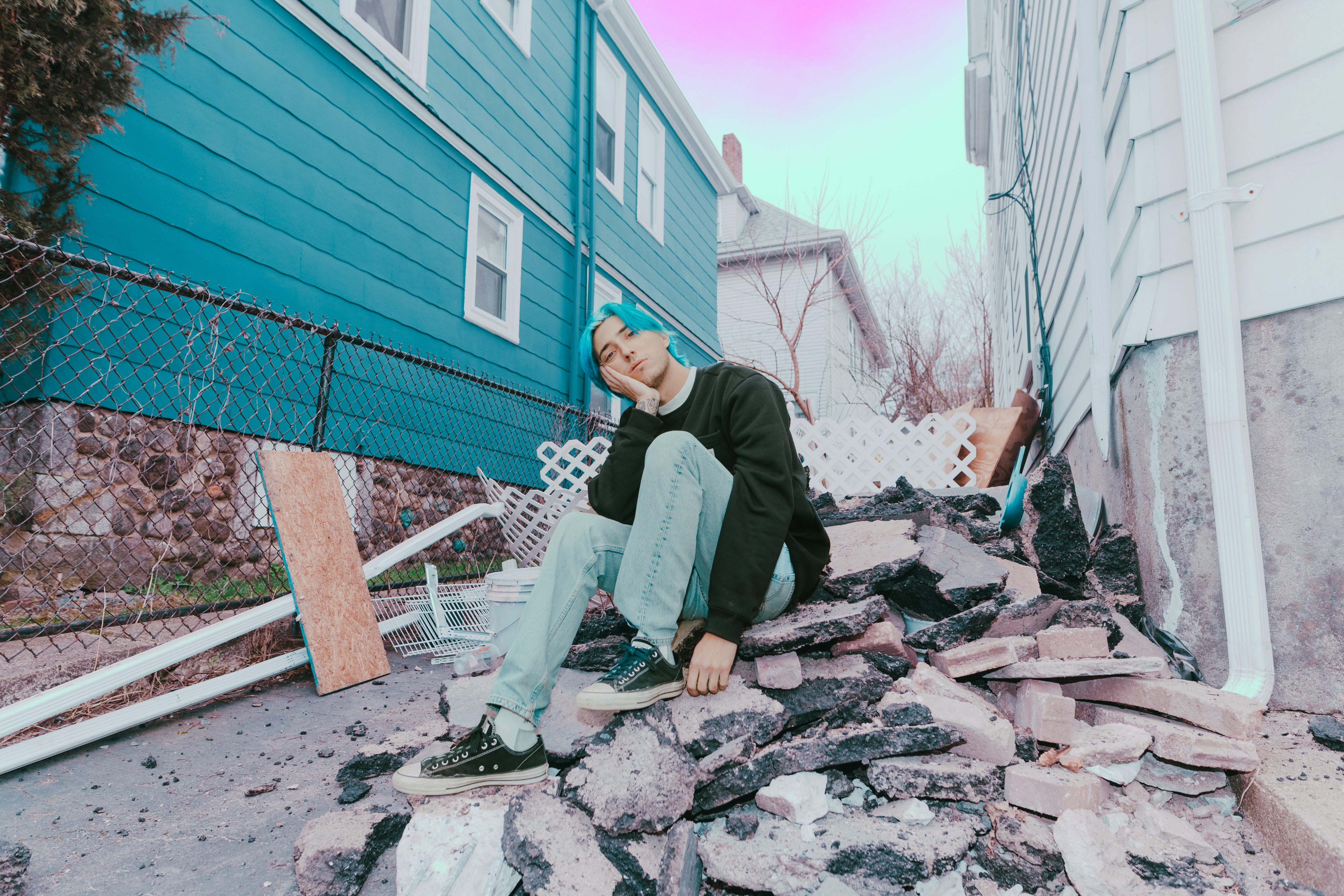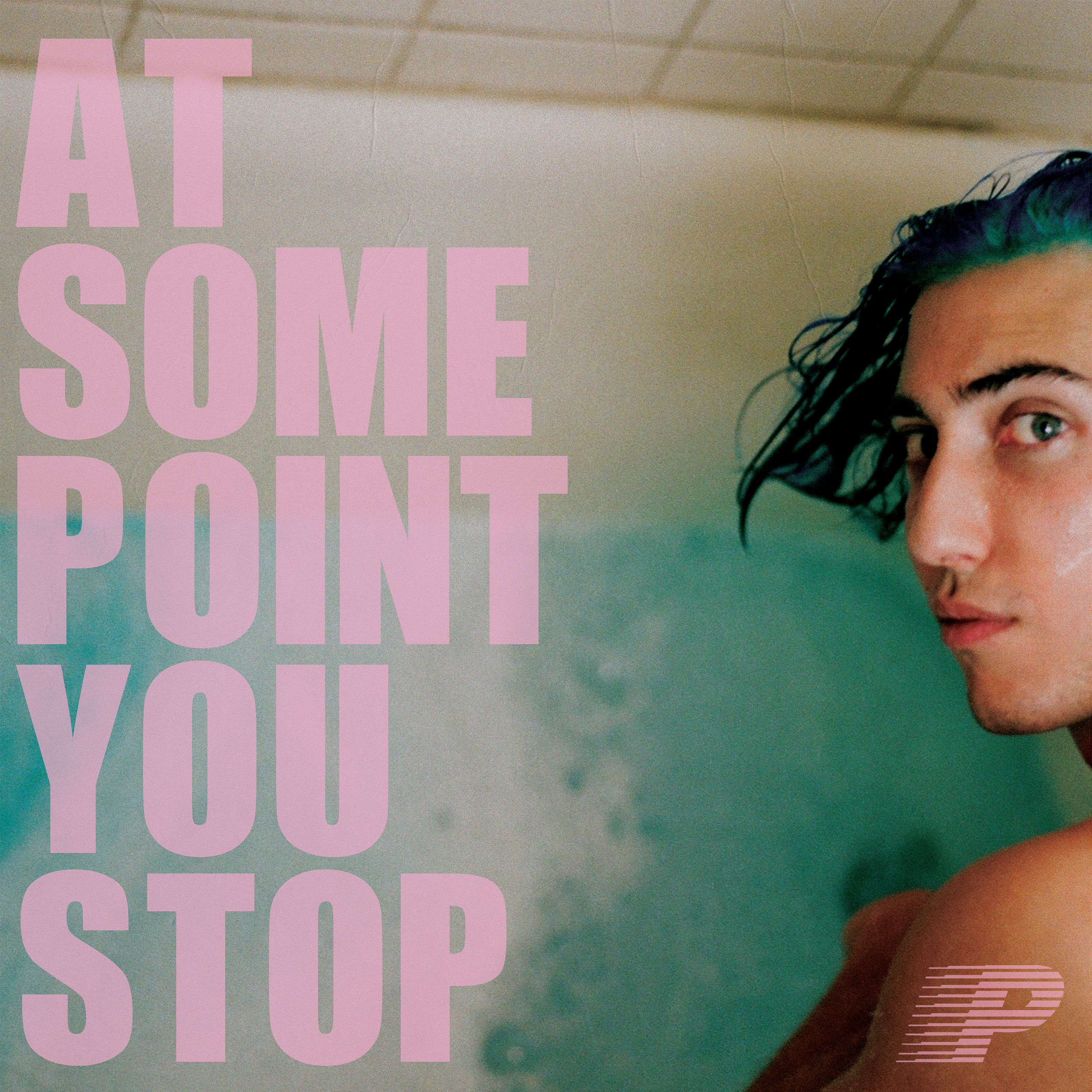 Links
TOUR DATES