PEARLA
How do you explain the coincidences
When each day is mostly dream?
("Flicker")
Pearla's music radiates with indiscriminate awe. Whether it's the befuddling depths of nature or the profoundly strange spark of a dreaming mind—she takes it all as equal magic. Her debut album is populated by eccentric creatures and quixotic scenes, her takes on mortality, intimacy, and personal freeness glowing with an air of mystique. Oh Glistening Onion, The Nighttime Is Coming is a world unto itself.
On her 2019 EP Quilting & Other Activities, Pearla posed existential questions like outlines in a coloring book, and scribbled in attempts at answers through off-kilter indie pop and a bewildered spirit. But on her highly anticipated full-length, arriving three contemplative years later, Pearla submits to the brilliance in not knowing. On Oh Glistening Onion…'s heart-stopping centerpiece "Effort," she wails with wistful power atop strings arranged by Spacebomb's Trey Pollard: I don't know why it takes so much effort to feel good these days. The moving rumination transcends need for reasoning and comes alive with vibrant uncertainty. Pearla's vocals float free from the clutch of confusion and resolve into an ethereal acceptance: I am spent. It's this submission to mystery, to the inexplicable fluidity of living, that places Pearla at peace within its wild current.
Pearla is Nicole Rodriguez, a Brooklyn-based artist whose personal curiosities include finger puppets, writing songs with children, Virginia Woolf's prose, and consulting the I Ching. She makes music the same way she moves through the world: mystified. On "Strong," she tells the true story of someone stealing her credit card as she stood in a flower shop fully entranced by the beauty of a dove. Pearla takes the incident's hint into her perpetual assessment of the world around her: Is it better to be pragmatic, or awed? Is giving oneself over to beauty the danger, or the point?
She ponders on in "Ming The Clam," its pulsing tempo and electronic touches a sonic contrast as Pearla begins to contradict herself. She considers Ming—an ocean clam and the oldest individual animal ever discovered, who died in research—not an inspiration but a lesson to be learned. Pearla's lyrics are vivid, peculiar, and compelling as she examines examination, and its potential costs. Romance, a sense of belonging, an elderly sea creature: Just how many questions does it take to kill the thing?
Pearla's music is a rich blend, rooted in the folk canon of Neil Young or Joni Mitchell, embracing the darker quirks of a Connie Converse, Bjork, or Will Oldham, and pulsating with the emotional palpability of an Angel Olsen or Sharon Van Etten. Her recording process glitters with detail. Sentiment precedes every sound; she and her longtime collaborator/co-producer Tyler Postiglione craft melodies, structures, and experimental noises not to carry the lyrics, but to emphasize their meaning. On "Unglow The," Pearla engages her feverish imagination to grapple with the oddity of death. She equates a mountain's immensity with a body in a casket (all those things you can't wrap your mind around) in an attempt to fathom the unfathomable. The song's production sparkles chaotically as it builds into a psychedelic cacophony of shrieking horns and dissonant synths, conveying her internal unrest.
Oh Glistening Onion… artfully sways between the natural and the surreal. On the rollicking "About Hunger, About Love," Pearla suffers "a new kind of lonesome" and summons nature's omniscience: Nobody told the woodpecker to knock all day for bugs / So what should I know? What do I do for love? On the darkly explosive "The Place With No Weather," she wills herself free from earthly limitations into a bodiless projection, stable and indifferent. Her voice escapes its visceral vessel and reaches core-shaking peaks as she distantly echoes: You stole my universe. On "Funny In Dreams," she lifts off into stream-of-conscious light and puts forth some of her best questions—What's the opposite of a star anyway? / Are there places in the sky that are softer than others? This ability to flow from grounded to fantastical, raucous to lulling, heavy to outright free, underscores the vast extent of Pearla's emotional range.
Rodriguez's moniker is an homage to her grandfather's surname, Pearl. He was a musician and a source of artistic inspiration in her childhood, and though he passed when she was seven, Rodriguez considers music their living link. This tenderness toward the interconnectivity of souls shines throughout Oh Glistening Onion: "Flicker," a raw but gentle reflection on the slow warmth of a human spirit, graciously nods to life's finite twinkle ('Cause every light's got a goodbye coming). Pearla's relationship with the unknown is wobbly and sublime, a comfort in its honesty, an offering.
Oh Glistening Onion, The Nighttime Is Coming is due February 10, 2023, on Spacebomb Records. Parts of the album were recorded at Thump Recording in Brooklyn and Spacebomb Studios in Richmond, but the bulk of its creation took place in Pearla's home. It was written by Nicole Rodriguez, co-produced with Postiglione, with strings and horns arranged by Pollard, and mastered by Sarah Register. When asked about the album title, Pearla offers: "It's always been the title. I think it means, you don't have to peel back every layer before you go to sleep."
One day I woke up and realized I was in a song
And I am just a feather and I don't have to be "strong"
And I won't ever find the answers 'til I realize nothing's wrong
It's just a back and forth of circumstance colliding, repeating, and dying.
("The Mysterious Bubble Of The Turkey Swamp")
Contact
Hi Res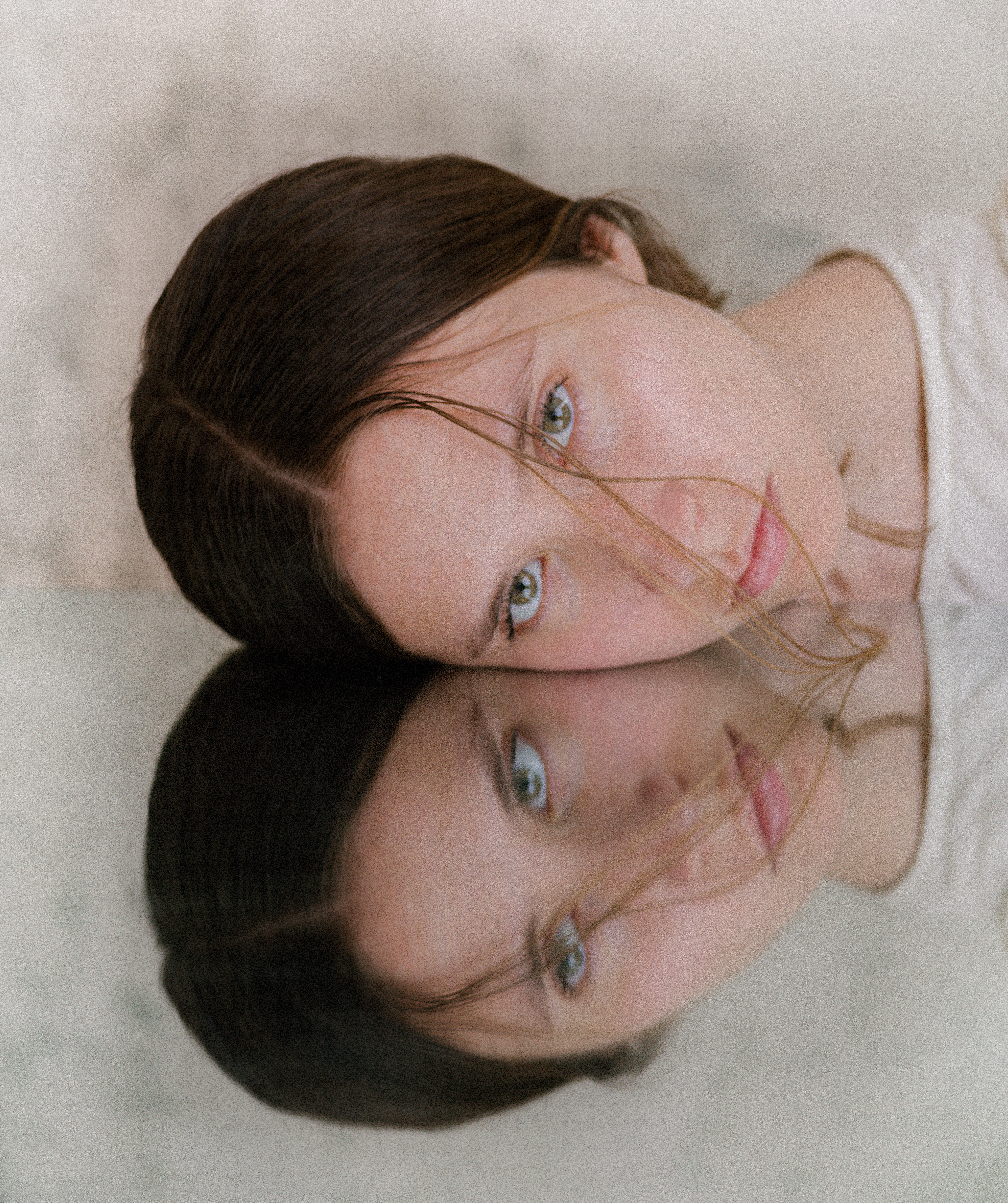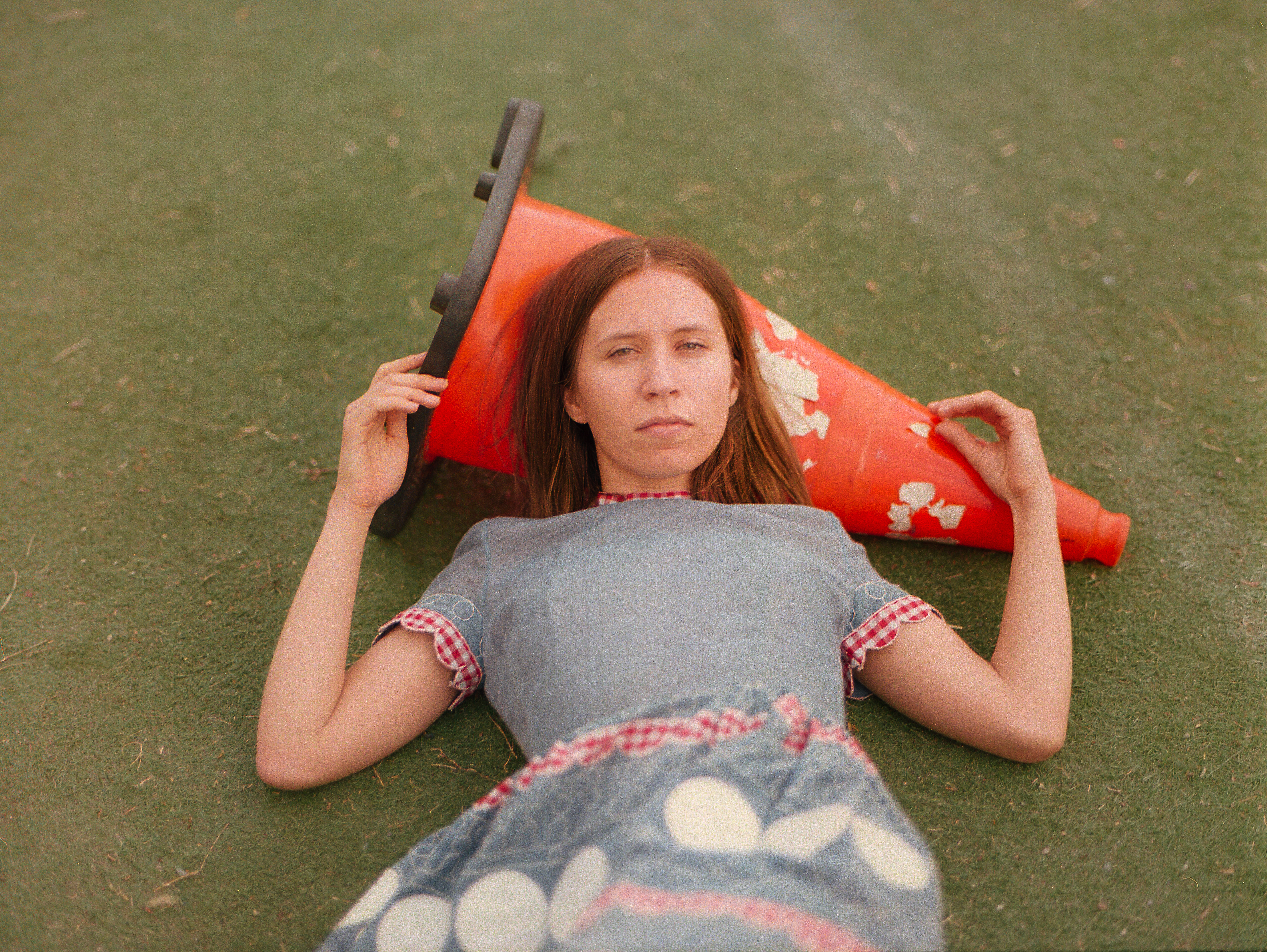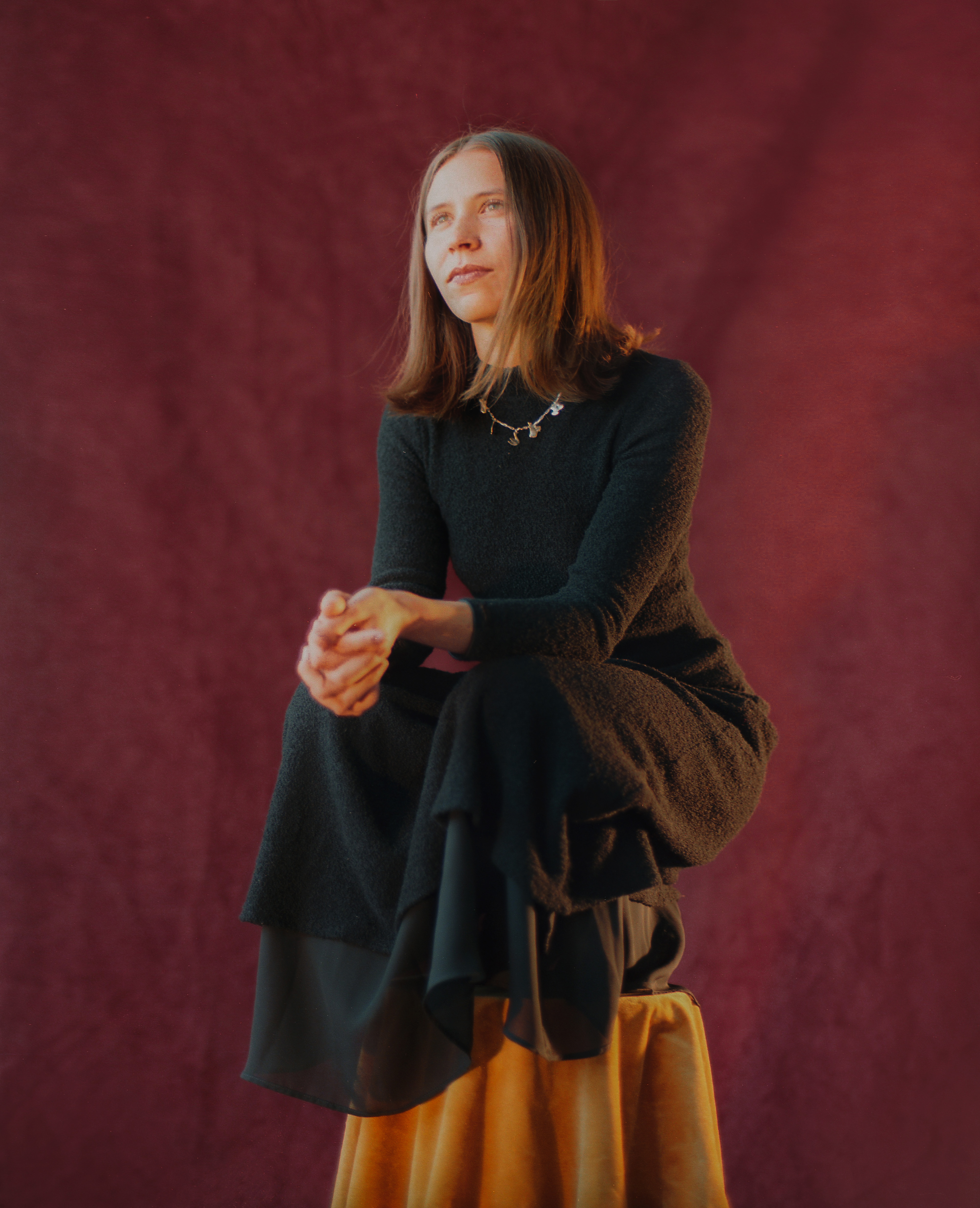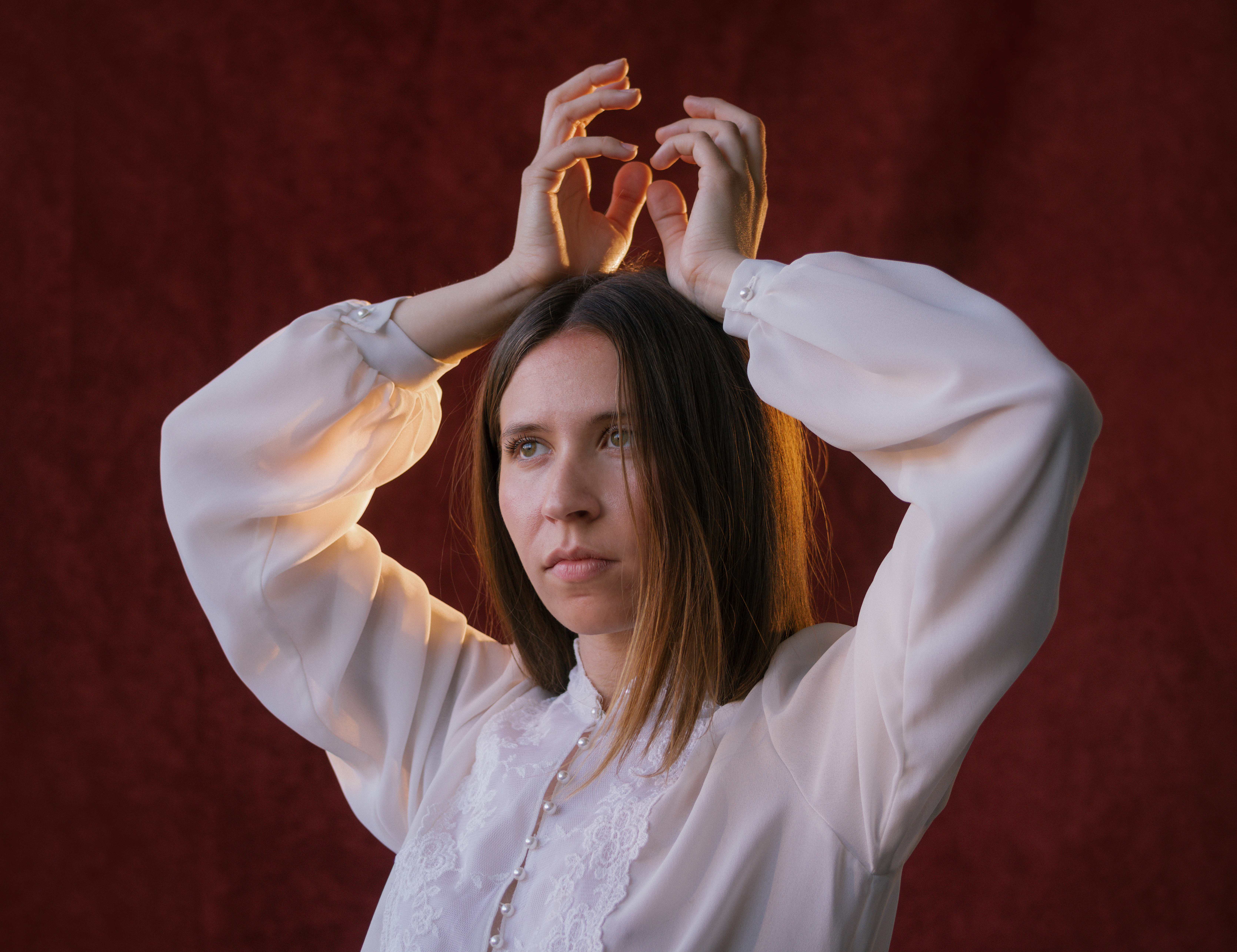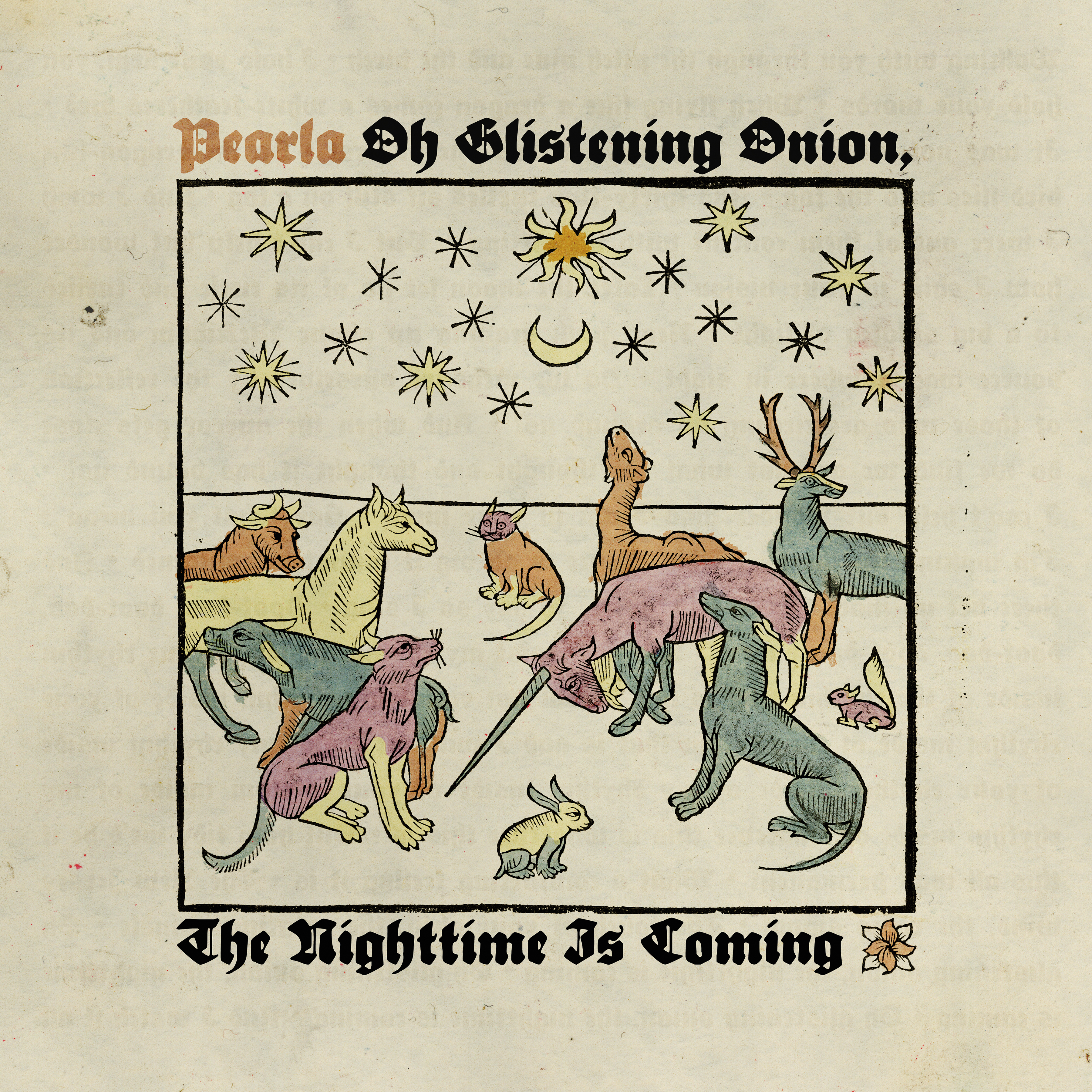 Links
TOUR DATES