Careful Of Your Keepers
Rough Trade Records
By Adam Schatz
This one has teeth. Produced by Gruff Rhys (Super Furry Animals), the latest album from This Is The Kit is named after their song "Careful of Your Keepers," and while the keepers might have chompers of their own (they usually do), the first baring of squirrelly whites happens in opening number "Goodbye Bite," the song that almost titled the album.
Now why the hell would we dwell on almosts? Because Kate Stables' strength as a songwriter welcomes you into the world of mistakes and mishaps, cruel circumstances and universe-driven surprises. It's not about making lemonade out of lemons; just pick up a lemon and chew. Save yourself the trouble of all that lemonade business.
"I went for Careful of Your Keepers in the end. It's one of my favorite songs on the album, a song that for me holds the general feeling of the album as a whole," Stables explains. "The fragility of things. Of situations. Of relationships. Of humans. What we do to look after each other and ourselves. The passing of time and what that does to us, and how we live our lives going forward."
"A 'how shit is this' measuring stick?" sings Stables on "Goodbye Bite." A practical problem, defined succinctly, yet a few moments later the melody carries the words "wish bone broke / dancing death / people left." The ability to pulse swiftly from cryptic poetry to honest inquisition is a signature move of the Paris-based, UK-born bandleader, in the same way that The Undertaker's signature move was the 'tombstone piledriver.' And like being slammed headfirst into the mat, there's a sting to This Is The Kit's lyrical confrontations. They're forever sharp, like canines, perhaps the very same that do the chewing in song number two, "Inside Outside."
On Careful of Your Keepers, the music is daring and soft, cutting and warm, a wild feat of complexity and combined dispositions. Stables is joined by her stalwart band of not-sick-of-each-other-yet Brits: Rozi Leyden (bass/vocals), Neil Smith (guitar), and Jamie Whitby-Coles (drums), plus additional arrangements and instrumentation from Jesse Vernon. There's a shared language of their family experience that is as audible as ever in these recordings, which boast beautiful instrumental performances that still leave the nuanced space required for Stables' vocals to live at the forefront. Having a shared language and a supportive environment is a pillar of survival, and making anything new and striking in a modern age as disappointing as this one is as good a survival mechanism as any.
Surviving change is a constant throughout Careful of Your Keepers. We are taken to the front lines in the song "More Change," where we can celebrate the losing battle of fighting change, celebrating it with the barbed dancing lyrics that whisk us from the mundane to the massive: "light bulb / life changing / found a friend…claw sanity back again." Guiding the ship through changing seas is producer Rhys. Stables described his role as being a "tonesetter," watchful and attentive to the band dynamics while making sure to always follow a hunch for where a new sound could find its place in the recording. "I've always loved the idea of working with him somehow, and when this album started getting planned, I realized that maybe this was my chance to reach out and see if he was up for working together," says Stables. "And he was! As if that wasn't enough, he was also up for doing a bit of singing on the record, which totally blew my mind and made my year. His way with harmony and melody and the tone and quality of his voice is a totally killer combo."
"They are so ridiculously talented–and every member is a great producer in their own right–so it was just a matter of trying to capture the magic they make when playing live together," Rhys says of the recording process. "Their playing is by default so thoughtful and complimentary in terms of respect to each other's parts and to the integrity of the songs themselves that it creates a beautiful foundation of often cosmic interplay that's always in aid of Kate's voice and vision as a songwriter."
The brilliance of Careful of Your Keepers comes back to the bite. "Stuck In A Room" plants the listener in the most familiar of recent quandaries, wanting to leave but being unable to. There are so many versions of "leaving" one might be attracted to in this disappointing modern age, and Stables works through them all. The mystery of just what the trouble is should be appreciated, because then the pain can be shared. We aren't just gawking at a songwriter having a specific bad day; we're in the room too. But the song moves with a quickness, Stables' singing leading the beat to an uncertain march ahead, implying that we will get out eventually, albeit with some tooth-marks in the skin. Call it a souvenir. Call it a mistake to learn from. Just don't call it late for dinner.
By Careful of Your Keepers' final song "Dibs," we're nearly chewed through. Without spoiling the ending, let's say it's got it all. There's drama and excitement, an urgency and a proper pleading. There's comfort and repetition. And comfort and repetition. Repetition, too. Doesn't that just about sum up life on Earth? Conflict hits hard and with surprise, but have the right people around you and you can escape by the skin of your teeth. No better people to do that with than This Is The Kit. Now finish your lemons, they're getting cold.
HI RES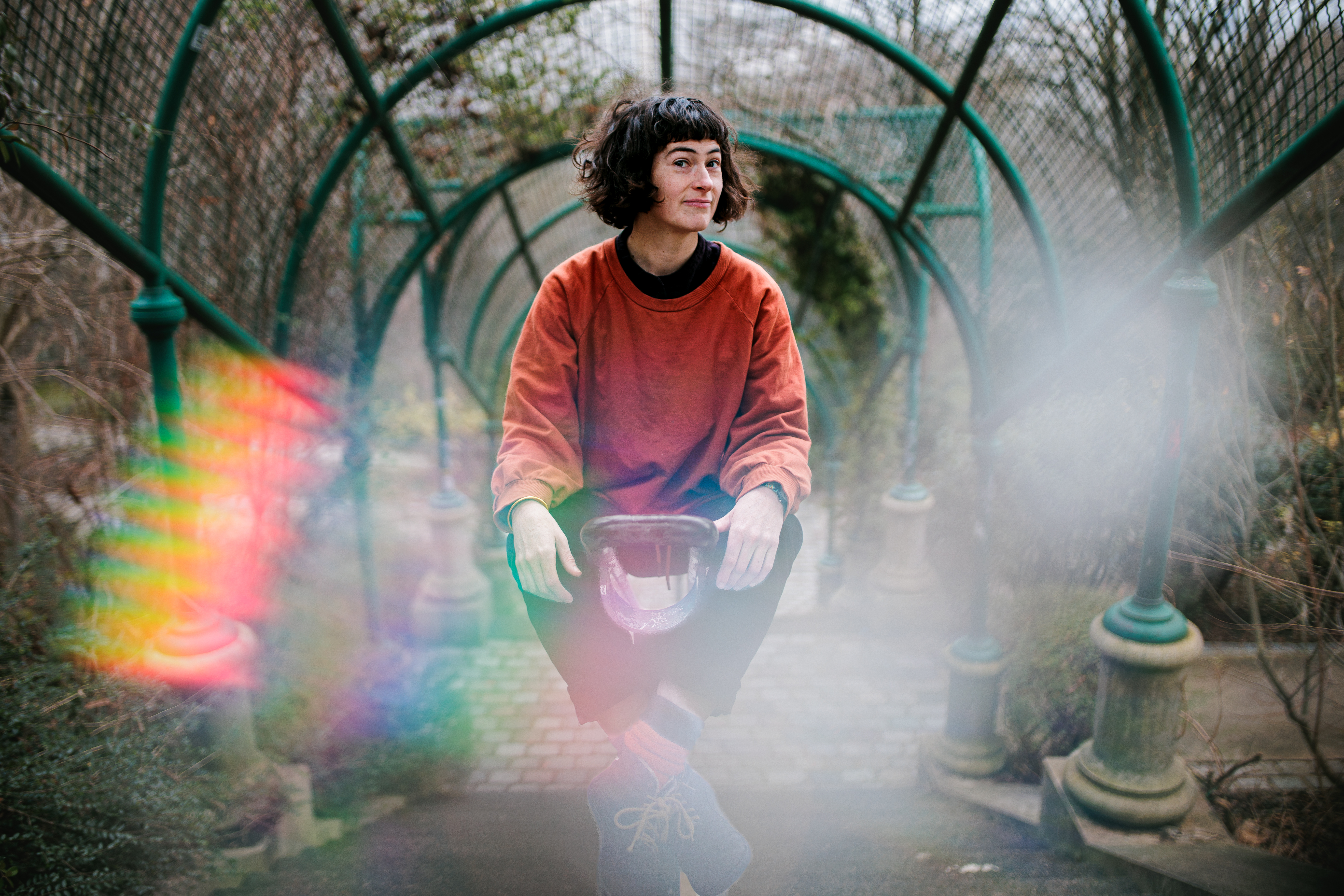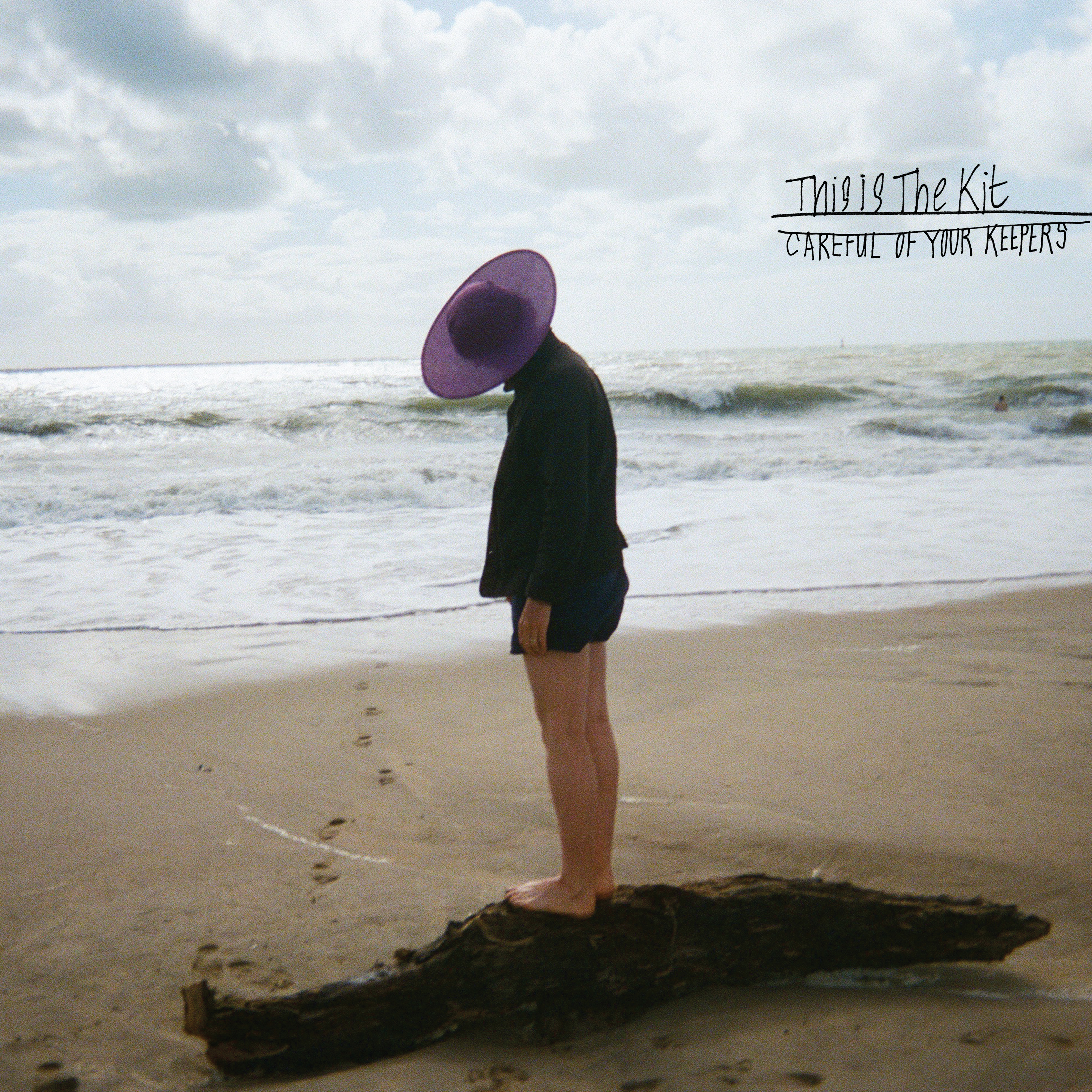 LINKS
TOUR DATES