LOBA VOL. 1 EP (Saban Music Latin)
Los Angeles-based Loyal Lobos' deep appreciation for authenticity and genuine connection has been the driving force of the Colombian artist's career so far. Where the genre-defying, bilingual singer/songwriter, guitarist, and producer explored coming of age emotions on her critically acclaimed debut LP, Everlasting, her latest work is a more encompassing and evolved reflection of her own sensibility and voice. LOBA VOL. 1 (slated for a 10/27/2023 release) is a bold new six-song EP and follow-up to the lauded Una Freak EP for Saban Music Latin. It uses the universal language of pop to transform and celebrate the sounds of her home country and marks a confident new era for the trailblazing artist. "To me, this EP feels like my first official statement," says Loyal Lobos, who Rolling Stone named a Latin Act to Watch In 2023. "I'm finally presenting my whole self."
Loyal Lobos' journey has been as winding, unpredictable, and vivid as her own music. Born in the countryside of Bogotá, Colombia, the child of a dentist and an economist, Andrea Silva's first experience with music was singing at funerals and learning guitar at five years old. When she moved to America after high school, she found her early experiences informed her perspective as a burgeoning songwriter. "My upbringing in music was singing at funerals so my approach to life is very nostalgic and very morbid," she says. "It's not coming from a crisis or dramatic perspective it's just that to me, sometimes trauma is fucking beautiful." The New Yorker picked up on this in their review of Everlasting, writing that she "offers a quiet specificity through bilingual lyrics that feel both wistful and instinctual." 
While her debut marked the introduction to a powerful and unique voice, its 2020 release date meant that Loyal Lobos couldn't see the real-life effect it had on listeners. "That really recalibrated me to become a lot more resilient," she says. "My relationship with my art went a lot more inwards and my point of view became much more established." This self-reflection comes through on the sweeping and deeply personal single "Si Volviera A Conocerte." Co-produced by Loyal Lobos, her longtime collaborator Evan Voytas and Richi López (a GRAMMY & Latin GRAMMY winning producer, songwriter and audio engineer from Colombia), the song is her most vulnerable and yearning yet, as she sings, "Si volviera a conocerte / Te amaría más fuerte / Lo haría diferente" ("If I met you again / I would love you stronger / I would do it differently"). 
Loyal Lobos has always been a bilingual artist but for this EP, she was drawn much closer to her Spanish-speaking roots. "Singing in Spanish is where life is putting me right now," she says. "I sang mostly in English at first because I felt safer exploring a language that wasn't my native tongue. I could dive into certain emotions because the language was less triggering." On songs like "El Rio," this served as a way to connect with her own history. Named after the river nearby her parents' farm in Victoria, Caldas, a lush and incredibly fertile area in Bogota's countryside, Loyal Lobos sings of cleansing the pain of losing at love; the river purifies and brings new beginnings: "Bebe me voy al río / A lavarme la piel / De la mancha de tu olvido/ Los males que me hiciste / Mierda que has traído" ("Baby I'm gonna go to the river / to wash my skin / Of the stain of your oblivion / the bad things that you did to me / bullsh*t that you brought."). 
Her voice is the bridge from her upbringing to her future as she fuses the rhythms and textures of cumbia with modern pop and reggaeton production. On opening track "Tengo Sed," co-produced by Loyal Lobos, Voytas, Venezuela's HoneyBoos (AKA Daniel Rondón and Rafa Rodríguez, the GRAMMY & Latin GRAMMY nominated hit making duo whose credits include Rauw Alejandro, Becky G, and Khea), and Sam Barsh (GRAMMY-winning keyboardist/producer whose credits include Kendrick Lamar, Kali Uchis, and The Weeknd), Loyal Lobos comes alive across a vibrant arrangement utilizing rhythmic instruments traditional to Colombian dance music. She sings, "Tengo sed / Del veneno tus labios / No me ayudan los tragos / Me hace más querer" (I'm thirsty / For the poison your lips / Drinks don't help me / makes me want more.") Loyal Lobos says of the track, "Here, I'm feeling goofier with myself, with my sensuality, with my femininity, and with my presence: This is the song that I want to dance to at a bodega." Though LOBA VOL. 1 finds her working with an all-star cast of songwriters and collaborators, her musical vision remains her own. "I realized I have complete creative freedom and that made me double down on myself," she says.
The more Loyal Lobos interrogated her own process, the more she developed the confidence to speak freely and unselfconsciously. "Autosabotear," which translates to "self-sabotage" and was produced by Voytas and Loyal Lobos, is her rawest song to date. It showcases just her voice, guitars, and minimal bass. "I grew up writing on guitar so the way I produced it is basically how I write songs and hear them in my space, " she says. "I wanted to project that intimacy in a song. I'm feeling a little more comfortable communicating things and this one is the most honest and stripped-down version of me." But even with this starkly unvarnished side of Loyal Lobos' there's lightness and life bursting through the melancholy. 
The EP is called LOBA VOL. 1 because it encapsulates all sides of Loyal Lobos as an artist: curious, edgy, and full-of-life. "As I've continued to take on the moniker and this musical identity, it's grown so much in meaning to me," Loyal Lobos notes. "Loba means she-wolf and it embodies delicacy and fragility in a maternal way but also fierceness and sensuality in a lot of mythological ways. There's power but also punishment for being too sexual and too confident." Like her own genre-bending music and unflinching creative ethos, the EP triggers a lot of emotions and double meanings. As you dig into her gorgeously dense and direct songs, you'll uncover more and more.  
"I am inspired by beauty in general," says Loyal Lobos. "Life exposes me to music and then I just absorb it by feeling."
CONTACT
HI RES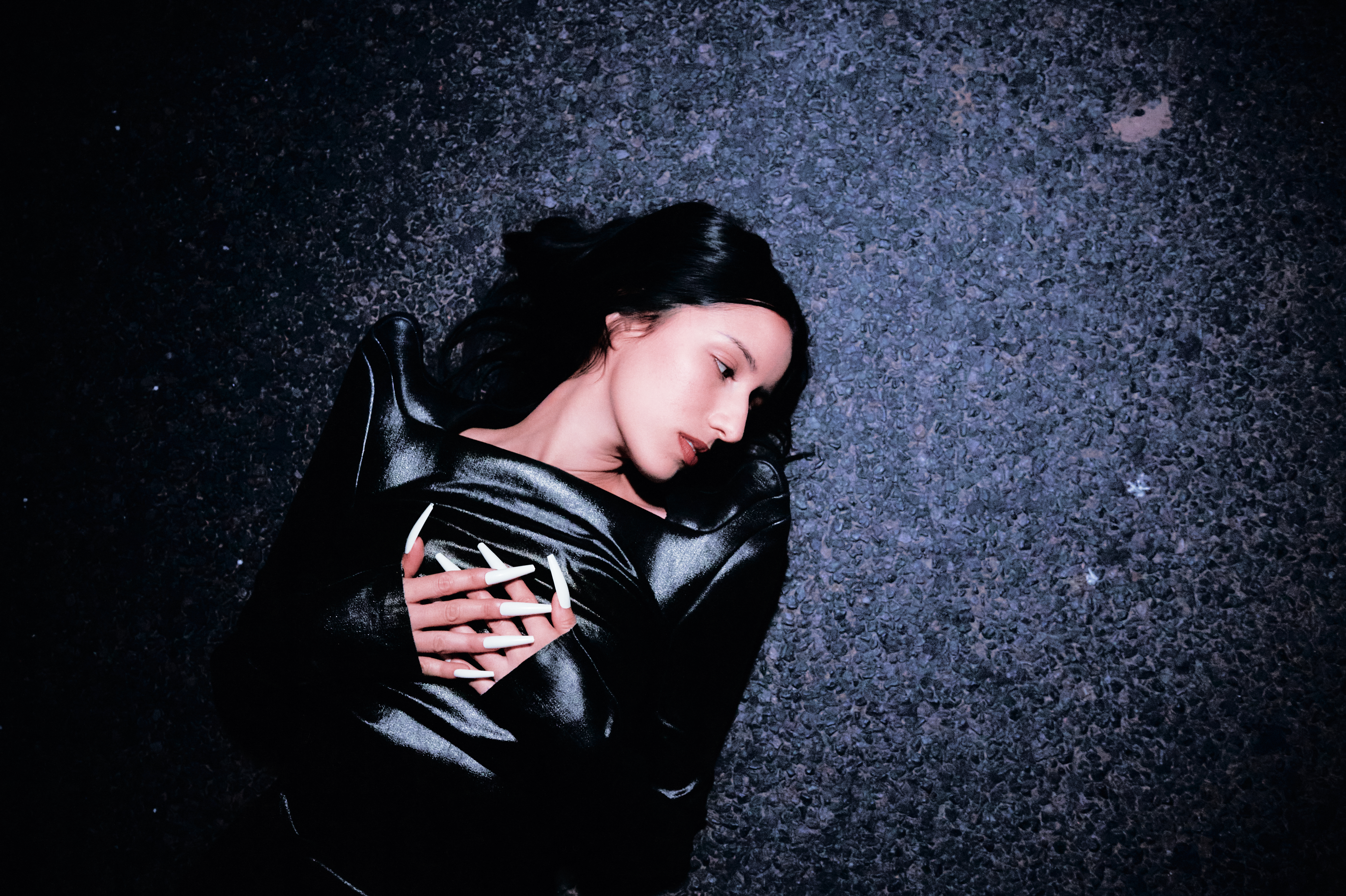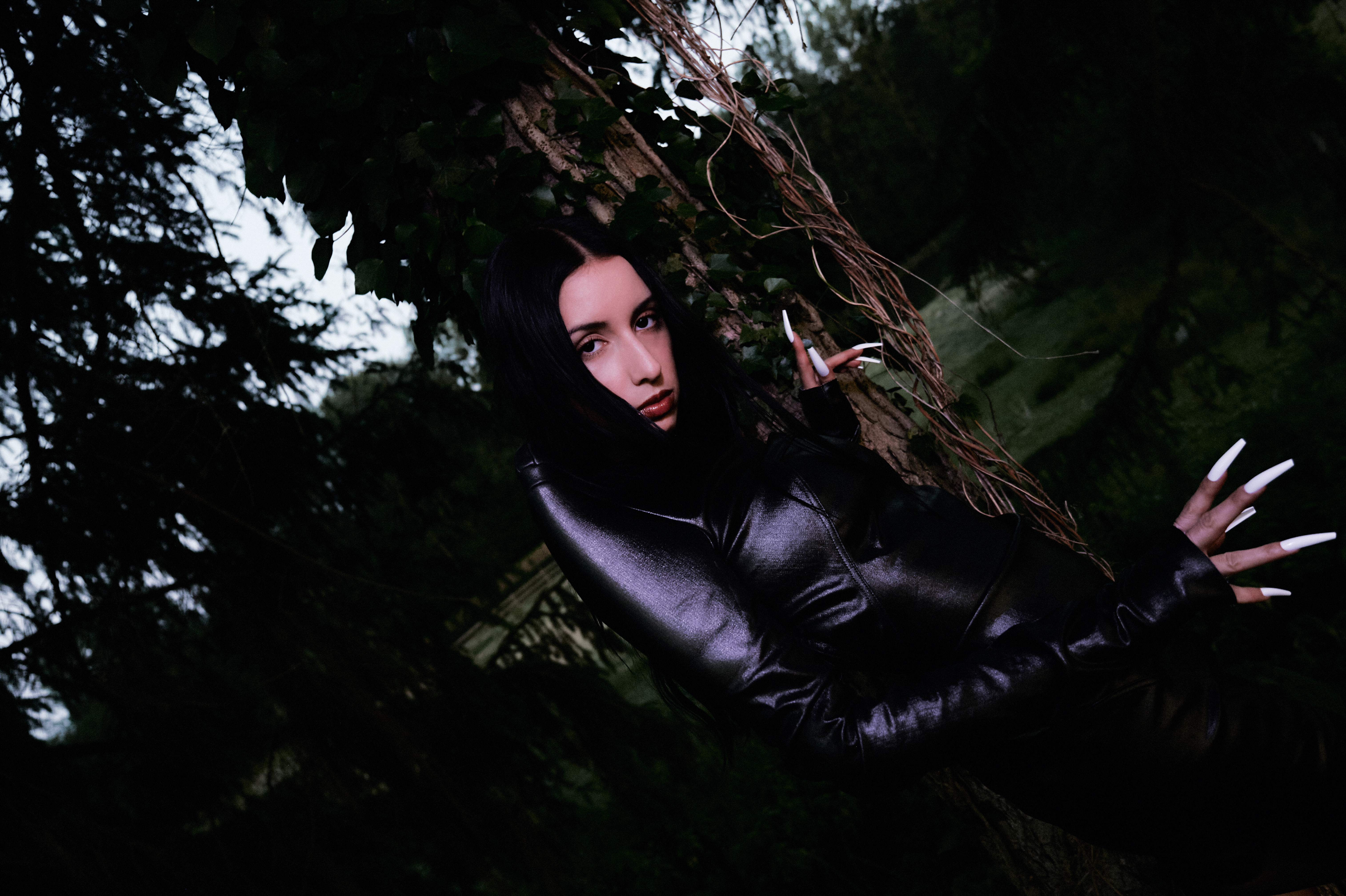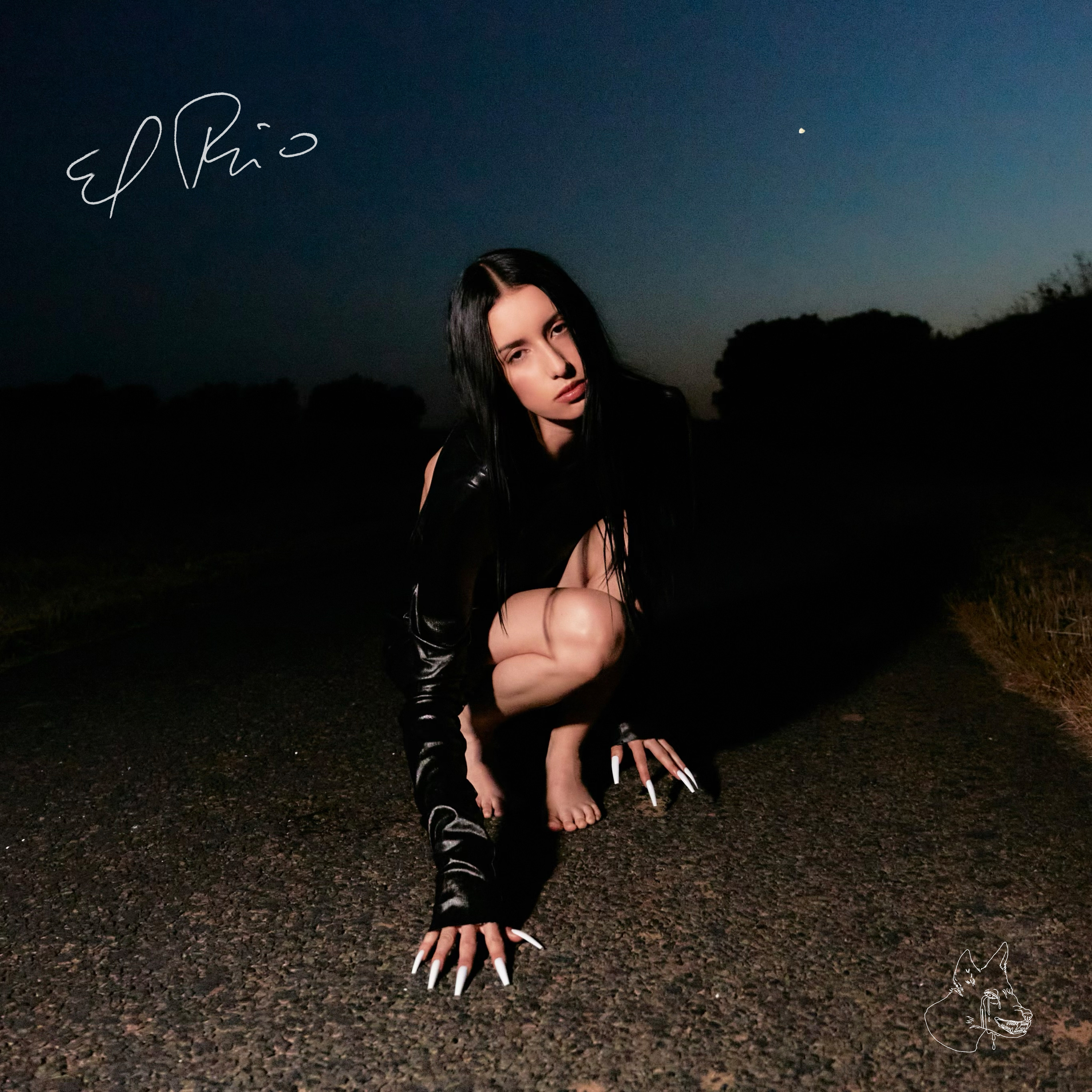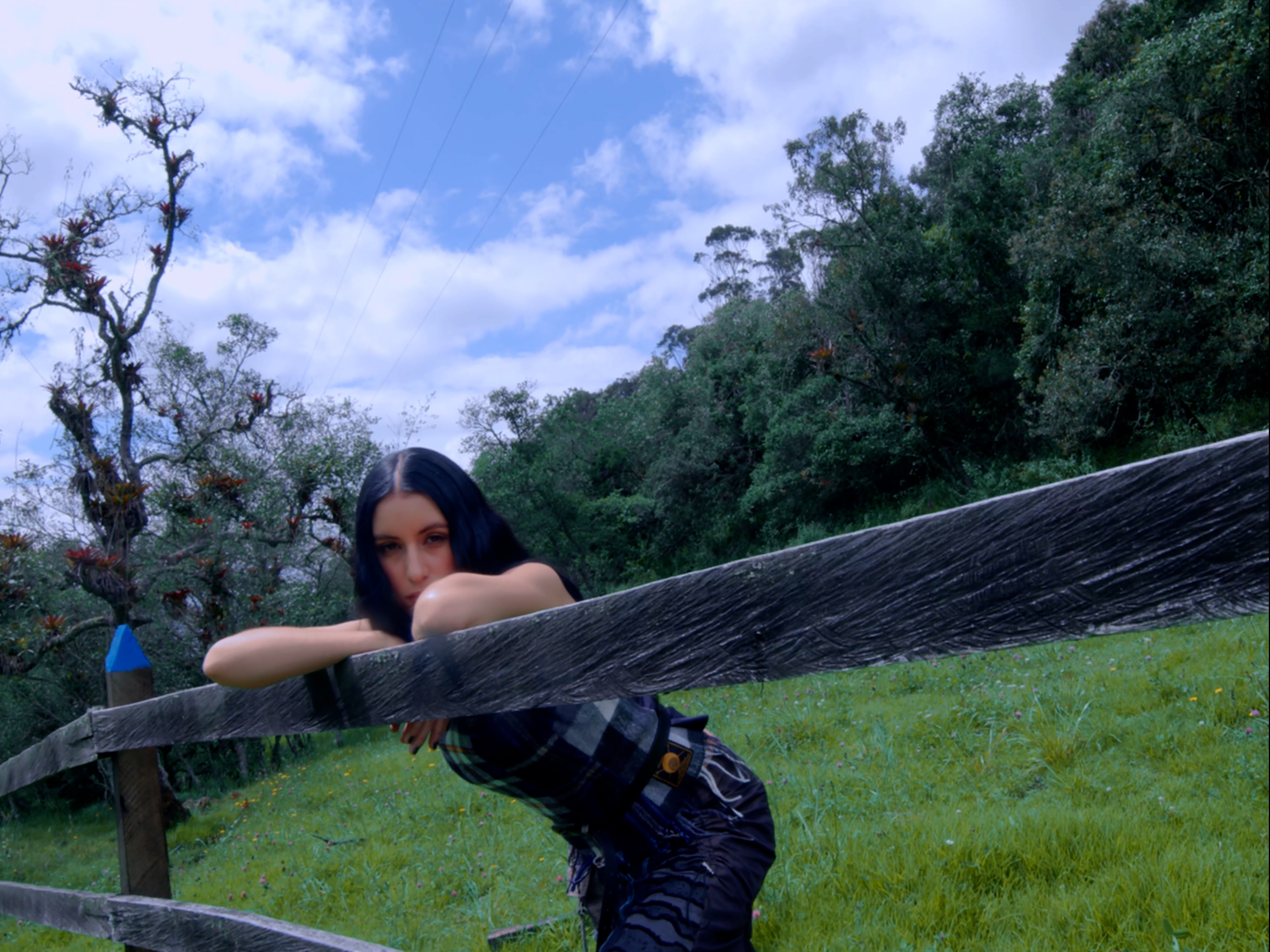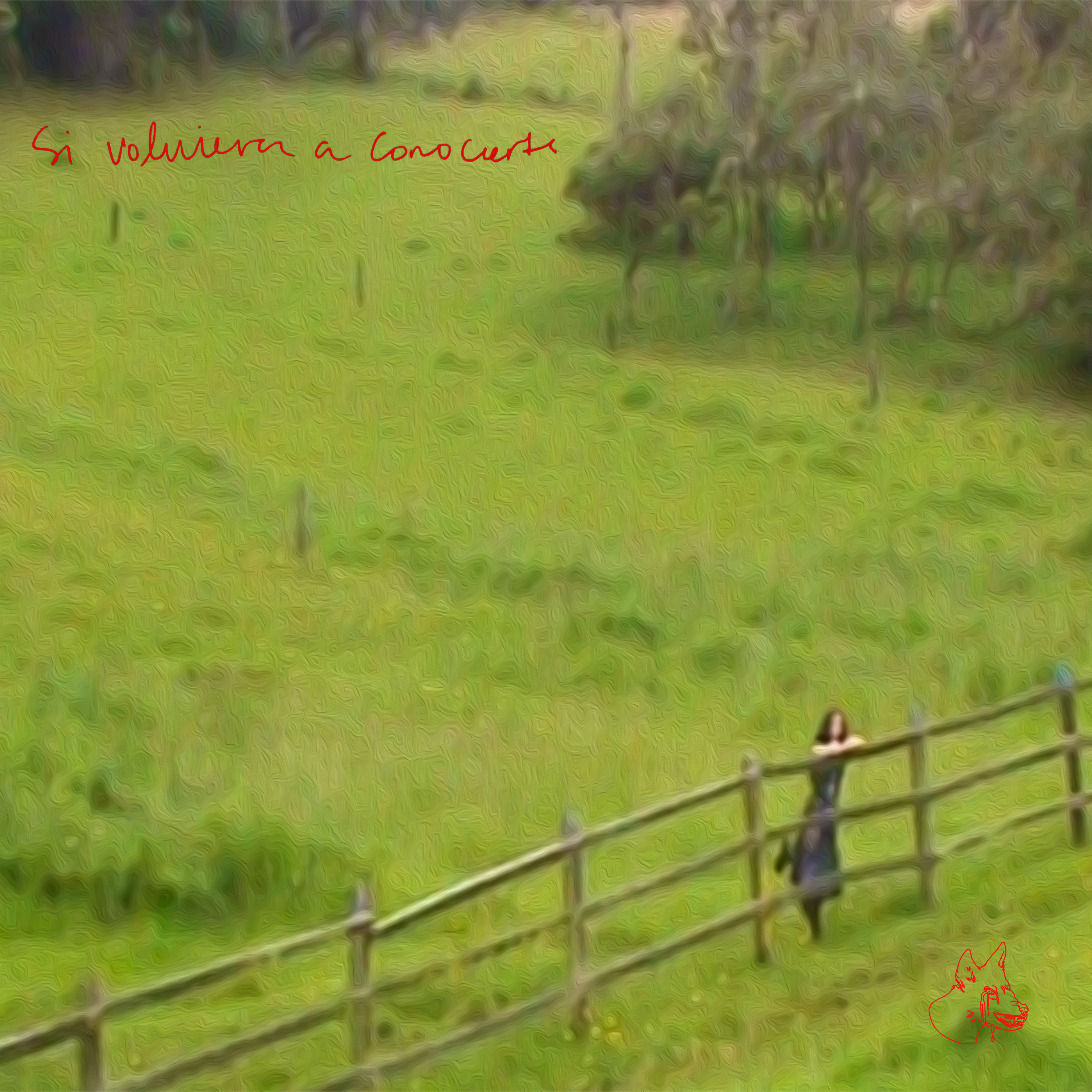 LINKS
TOUR DATES