The Good Life
Everybody's Coming Down out August 14th, 2015 via Saddle Creek

Tim Kasher – vocals, guitar, keyboards
Stefanie Drootin-Senseney – bass, vocals, keyboards
Ryan Fox – guitars, keyboards, vocals, electronic percussion
Roger L. Lewis – drums, acoustic/electronic percussion
Omaha, NE's The Good Life returns this summer with their first album in eight years, Everybody's Coming Down. Call it a soundtrack to Man's 21st century existential angst, the album poses cosmic queries, contemplates regrets, questions self-worth, and examines the possibility of living in the moment, when memories are all that we truly take with us. And in some ways, that's the sweet spot front man and lyricist Tim Kasher inhabits: trying to make sense of this world of ours, and how and why we navigate it the way we do.
Everybody's Coming Down moves in a new direction musically and, in contrast to The Good Life's earlier releases, is very much a rock record. It is also the first that truly embodies the band as a whole, more so than any previous album. In blending elements of drummer Roger L. Lewis's love of classic rock, multi-instrumentalist Ryan Fox's chaotic approach to melody, Stefanie Drootin-Senseney's propulsive, tuneful bass parts and colorful vocal arrangements, and Kasher's deft, complementary song writing, the band sparked a vibrant evolution in sound. The gentler, folk-driven pop/rock for which the band is beloved remains (sonic sister album bookends "7 In The Morning" and "Midnight Is Upon Us;" "The Troubadour's Green Room"), but it is now mixed amongst guitars lines that unspool in a blaze across songs that hit harder and more viscerally ("Everybody," "Holy Shit"), as well as moments of distorted psychedelia and moody ambience ("Flotsam Locked Into A Groove," "Diving Bell," "How Small We Are").
The Good Life have never been afraid to switch up their sound, refusing to be ascribed as one thing or another. 2000's Novena On A Nocturn – recorded essentially as a solo project by Kasher as an outlet for quieter songs that didn't quite fit with his long-standing band Cursive – was spacious and stirring, glistening with occasional electronic flourishes. 2002's Black Out saw The Good Life grow into a full band, telling tales of drunken nights and capricious lovers over an evocative blend of electronic and traditional instrumentation. 2004's Album Of The Year was the first recorded with the now longtime core band of Kasher, Drootin-Senseney, Fox, and Lewis. Hailed by Pitchfork, Alternative Press, NYLON, SPIN, and Time Out New York, among others, this album left behind any electronic touches as it chronicled 12 months of a doomed relationship – and the attendant complex feelings – through strains of soaring pop.  2007's Help Wanted Nights, conceived as the soundtrack to a screenplay, was a more musically stripped-down affair and presented a bare look at human emotions through characters in a small-town bar.
Following a tour supporting Help Wanted Nights, and save for a handful of June 2010 shows, the band's four members quietly moved on to other projects without officially saying goodbye, but with the confident assumption that they'd come back together again. Then life, as it does, took over: Kasher moved around the US, eventually settled in Chicago, and released two Cursive albums as well as two solo albums. Drootin-Senseney relocated to Los Angeles with her husband Chris, where they had a couple of kids and formed the band Big Harp, which released two albums. Fox moved to Portland, OR, worked on solo material, recorded with label-mate Jake Bellows, and started a tape label, Majestic Litter. Lewis stayed put in Omaha – The Good Life gleaned its name from Nebraska's displaced state slogan – and played with bands Conduits and Oquoa.
Kasher began writing songs for a new album in October 2013, and the quartet – balancing their busy lives and multiple projects – reconvened from July to December 2014 to finish writing what became Everybody's Coming Down. With the help of Ben Brodin in Omaha's ARC Studios, The Good Life started recording in January of this year and finished the album in their respective homes. The band then turned to John Congleton (St. Vincent, Baroness, Angel Olsen, Cloud Nothings) to mix the album at his Elmwood Recording in Dallas, TX, looking to his experienced hand and uninhibited style to maintain and further realize the album's untempered, vital sound.
And vital it is: Everybody's Coming Down might not crack the ever-elusive code to our universal wonderings, but it'll make you think, illuminate a new or alternative perspective, perhaps salve a lonely ache of isolation. Because we are, ultimately, all in this together – forever coming down.
.
contact
Hi Res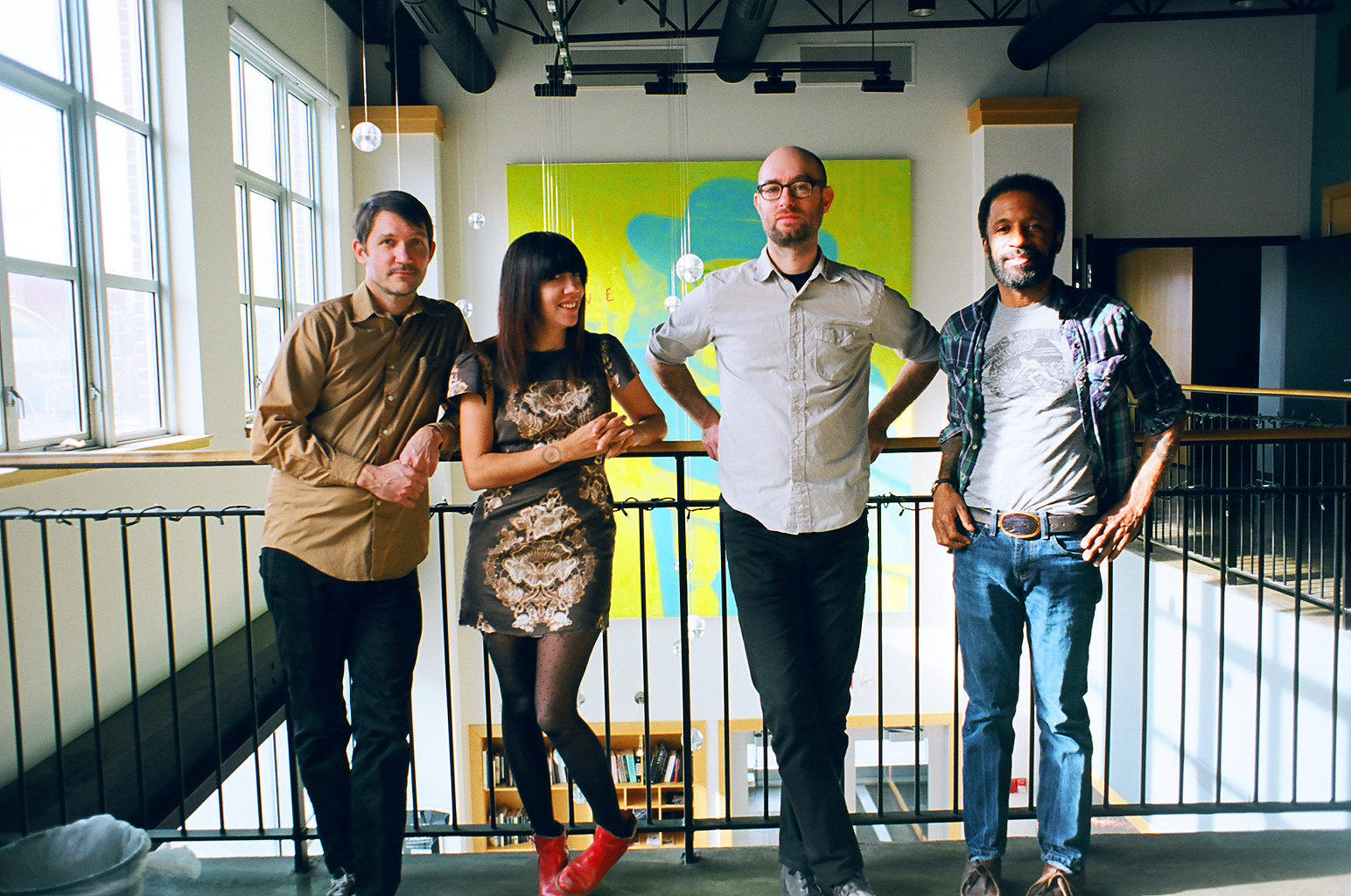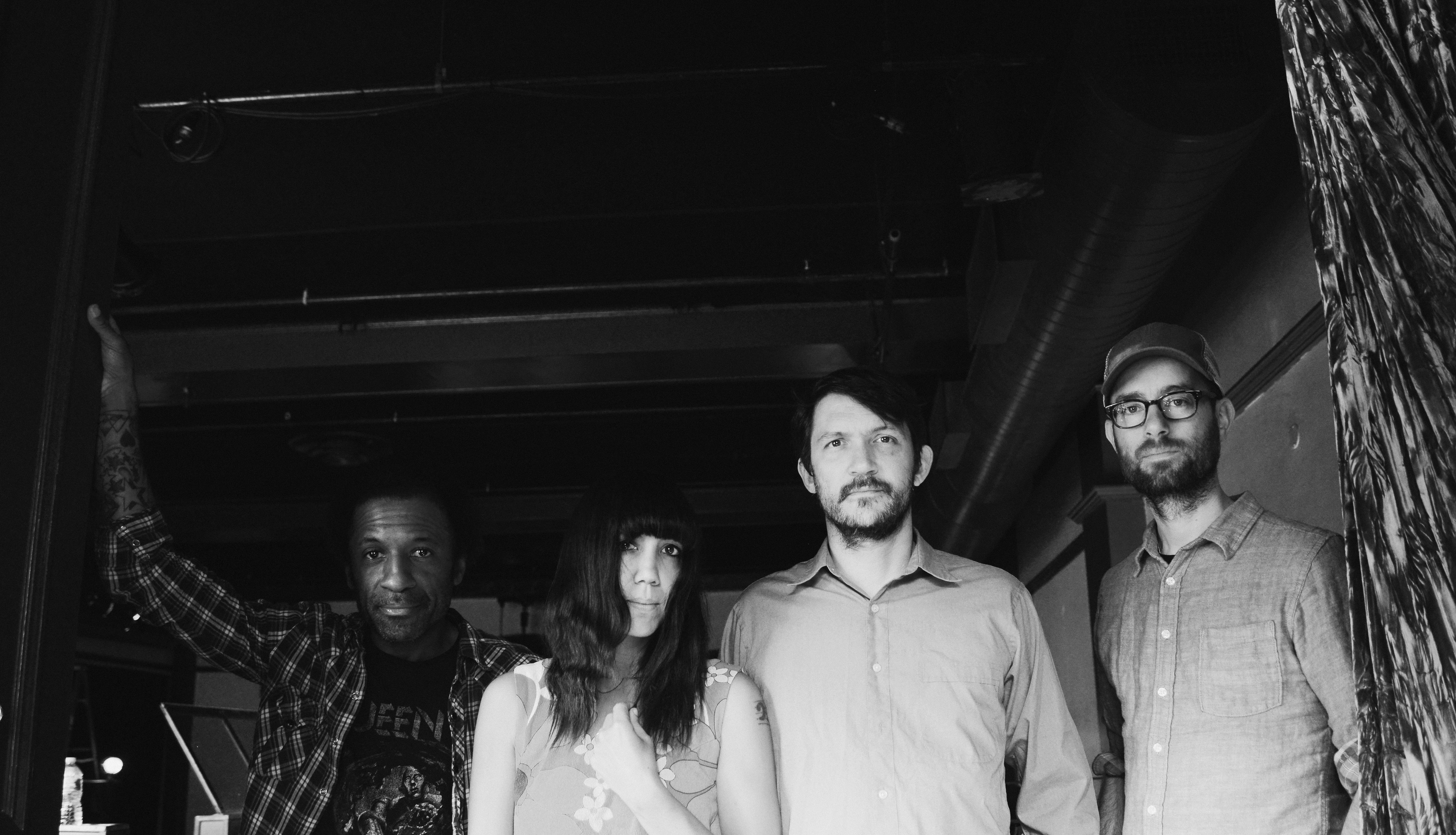 Links
TOUR DATES