Land of Talk 
Performances, out 10/13/23 (Saddle Creek)
Lizzie Powell has always been a risk-taker. As the creative force behind the influential Canadian outfit Land of Talk, the Montreal-based songwriter has over the past 15 years amassed a catalog of four unimpeachable albums that stretch the boundaries of indie rock. But Performances, their fifth LP, feels like a total reinvention: an unflinching statement from an artist who's not afraid to say how they feel. Though it trades muscular guitar rock for understated piano, it's still the most urgent, cathartic, and personal release of Powell's career so far. "It's the weirdest, mightiest little record I've made since I used to write music on my four-track when I was 14," says Powell. "I needed to make a love letter to my teenage self by being more vulnerable and doing all the production myself." Here, they doggedly value their own intuition over anything else to make their most rewarding album yet.
Work on Performances started in 2021 during a time that Powell refers to as a period of "identity confusion," where they had trouble finding a place for the intimate, piano-based recordings they were making. "I realized right away that I was not feeling electric guitar for this album," says Powell. "At first, I felt like something was wrong with me: Land of Talk is about guitars and me rocking out. But is that all I am? Can I get away with doing a Land of Talk record without a ton of electric guitar?" Instead of pandering to arbitrary expectations and preconceived notions about their career so far, Powell decided to follow the muse and immerse themself into this new artistic lane. "I would write demos and think, 'Oh, that doesn't really kind of sound like Land of Talk,'" they say. "But then I realized that I'm Land of Talk."
With the confidence to freely create what they want, Powell decamped to a rental in Sutton, Quebec owned by a dear friend to write and record. Lead single "Your Beautiful Self" was one of the first songs Powell brought to life. The track's a slow burn with Powell's voice starting the song at a lower register. It slowly builds with steady drums and a throbbing bassline until Powell sings, "Take a deep breath / Let it out / Show the love in." As they sing that line, an electric guitar riff punctures the space in the song allowing for tangible catharsis to seep in. Powell credits another standout song they wrote during this time, the gentle beast "Marry It," as being the lightbulb moment for the album. "When I wrote the song, I thought that it's everything I'm trying to say," they say. "It's such a cryptic poem of a song but it's actually me trying my best to explain everything. It's almost my memoir: it's really me."
Many of the tracks Powell worked on were original ideas that have been percolating in their head for years: songs that they loved but never released or properly fleshed out. "Over the past few years in the music industry, being a musician is such a precarious situation and it had me thinking, "What if this is the last album I ever make?" they say. "I just wanted to honor all these ideas that have been living in my brain throughout my life. They deserve a place in my catalog." The sprawling single and LP closer "Pwintiques" is a perfect example of this. One of several instrumentals on the album, it sparked as a piano riff Powell wrote as a university student almost two decades ago. When they brought it to the Montreal studio to record with engineer Rena Kozak and multi-instrumentalist Laurie Torres (Julia Jacklin), the initial minute-long riff turned into seven eventful minutes with multiple drum fills and a psychedelic jam that evokes Slint, Tortoise, and Sonic Youth.
While Performances is undoubtedly an ambitious leap and marked shift in focus for Land of Talk, to Powell, it's a return to their roots. "My ears are always drawn to things that aren't perfectly polished," says Powell. "I came up as like a strapping lo-fi experimental recording artist. How can I get that feeling back and why not now? I may not pull it off perfectly, but I owe it to myself to play the music that's in my head." Though Powell cites everything from rapper Nappy Nina, producers Sounwave and Pi'erre Bourne, as well as The Banshees of Inisherin as indirect inspirations of the LP, the single "Sitcom" takes cues from Christopher Cross and the Family Ties intro. Over hazy synths, they sing, "Just something I'm feeling / I'll never figure it out Just a touch, a feeling / I'll never figure it out."
Performances is a defiant and resonant blow against expectations and outside pressure. It's an LP showcasing an artist without constraints and allowing themself to be radically honest. "The album title is very literal," says Powell. "I'm performing what's in my brain but I'm tired of performing femininity for the music industry, femininity in my life, respectability, and vulnerability. I'm trying to grow out of these and break out of these roles in my life." Powell's fearlessness as a songwriter has already led to Land of Talk boasting an unmistakably essential discography but with this album, they find the perfect opportunity to give themself the grace to truly double down on their own vital sensibilities. They usher the songs every step of the way from demoing to producing, imbuing each track with immense care and unfiltered feeling.
"This is me reclaiming Land of Talk as it always has been," says Powell. "Every record we've made has just been one step closer to me figuring out how I want to make a record myself. I might not ever make an album like this again, but I just felt like I owed it to myself to try."
contact
Hi Res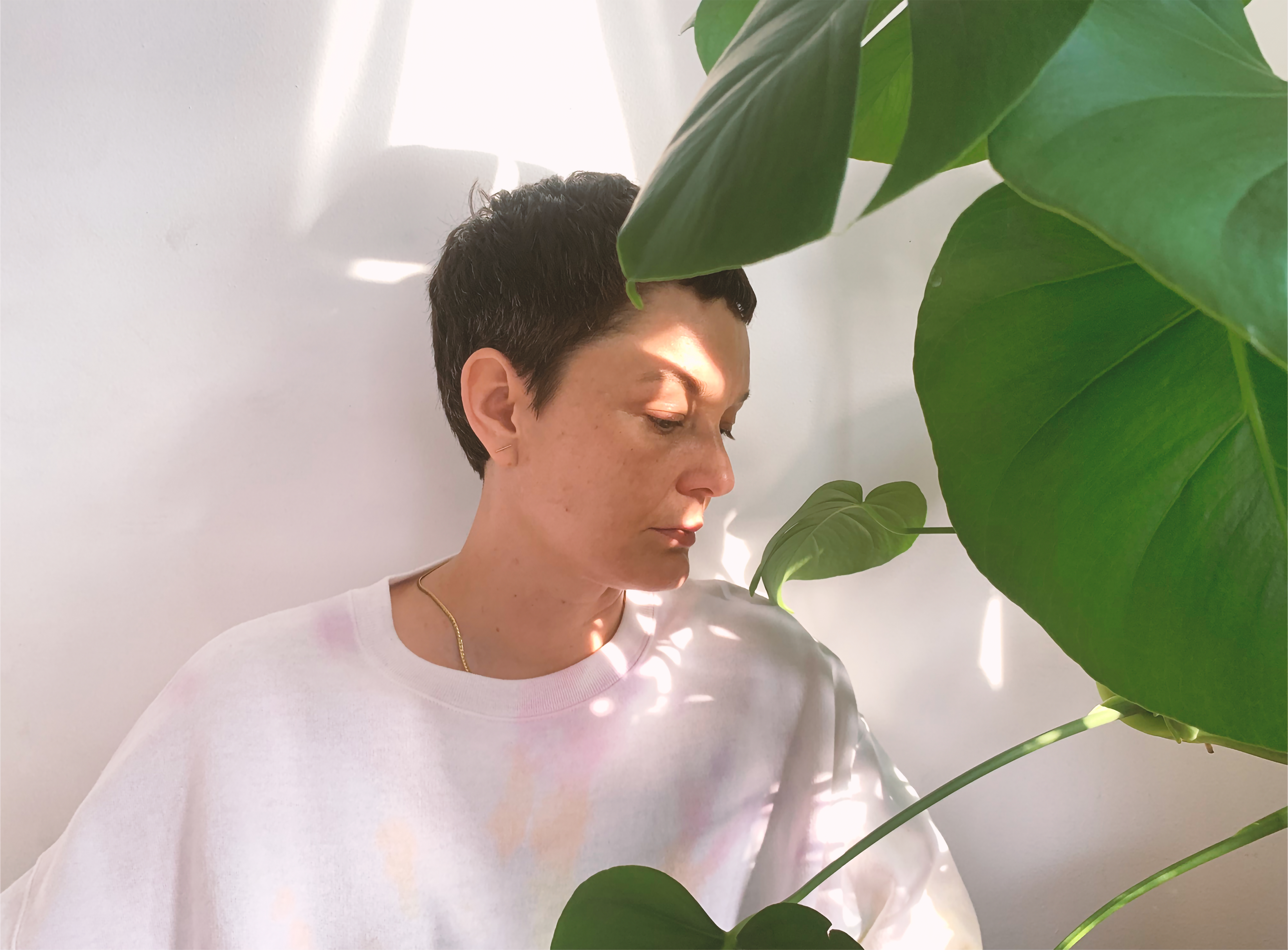 Links
Tour Dates