Heather Woods Broderick
INVITATION out 4/19/19 (Western Vinyl)
The title track of the long awaited third album by Heather Woods Broderick, Invitation, takes its name from a quote by Thomas Moore which she stumbled upon while sifting through the cathartic journal entries of her own mother:
"To keep the unfolding self alive,
you have to open yourself to change every step of the way. Of course there are times
when it is appropriate to step back, settle down, and maybe not move for a while.
But to be a person means to be faced every minute
with the decision to live OR die; To accept the invitations for yet more vitality or to
decline them out of fear or lethargy."
Invitation was conceived on the Oregon coast, an outlier among American landscapes, where vast stretches of empty beach are decorated with silver driftwood and towering pines. It is here among the dunes, tide pools and colossal rock formations that Heather spent her childhood summer day-trips. And it is here that she returned as an adult to construct her newest LP, an album of dreamy baroque-pop that swells and whispers with grand string arrangements, intimately descriptive lyrics, and impassioned songcraft built around earnest piano melodies, painting a lifelike picture of the locale in which it was written.
In the years between her early youth and the creation of Invitation, Heather has played in Efterklang, Horse Feathers, the live bands of Laura Gibson, Lisa Hannigan, and Damien Jurado, and has also been a longtime collaborator and bandmate to Sharon Van Etten. But while this list may seem enviable for an aspiring young musician, any experienced player will know that the life of a touring musician comes with its own sacrifices. Lasting relationships and financial certainty can be tenuous, as can mental stability itself. Feeling this firsthand, Heather traded her usual launchpad of Brooklyn for the sleepy town of Pacific City where she would quietly take a job cleaning houses for a cast of local eccentrics, sitting down at the piano in the off-hours to unpack the personal tragedies and triumphs of the intervening decades since her first trips there.
This sense of humble reunification unfurls in album's gently blooming prologue, "A Stilling Wind." Tape-battered piano washes from left ear to right ear beneath a fluttering guitar, from which Heather's photographic lyrics emerge: "Further north, than where I spent the year, at the edge of the cape, feet swingin' in the atmosphere, a stilling wind, thick with fear,  picked up all the tiny pieces to redeposit them here." As the bewilderment with her surroundings subsides, the countless little tragedies Heather has collected begin to emerge in the stillness. "I try, to not bridle at the darkness shivering through me," she sings on the album's second track, "to wake and keep the morning quiet before the world starts seeping in." This sentiment, that peace and dread constantly vie for space in the mind, echoes throughout Invitation.
Case-in-point is "Where I Lay," a powerful anthem whose immense drums and persistent piano are sincerely pained, delivering a strong centerpiece for the album. The drum-less sonata that follows, appropriately named "Slow Dazzle", provides a moment of respite harkening back to the quieter tendencies of Heather's earlier work. In moments like this, and its sibling interlude "A Daydream", one can almost see the lights dim as stagehands rearrange set pieces in the darkness. But as the tempo lifts once again, Heather continues addressing the tension lurking just beneath the surface. "White Tail" poetically details Heather's experiences with depression over a patter of brushed drumming. "Quicksand" handles the subject of just how volatile alcoholism can be, and how easily it can destroy relationships, while "My Sunny One" showcases one of the most subtly catchy vocal melodies on the album, with lyrics that recount a relationship that failed despite multiple attempts at resurrection.
All throughout Invitation, floral tendrils of sound design and dynamic strings decorate the edges of each track, propelling the album beyond mere singer-songwriter fare into something altogether more grand and immersive in scope. And somehow still, the album maintains a humble quality throughout. It's not about the epic and beautiful physical features of the Pacific northwest seaside that first stirred Heather Woods Broderick as a child. It's about how the stillness of such settings can unearth the disquiet often buried by the infinite distractions of a life without pause.
contact
Hi Res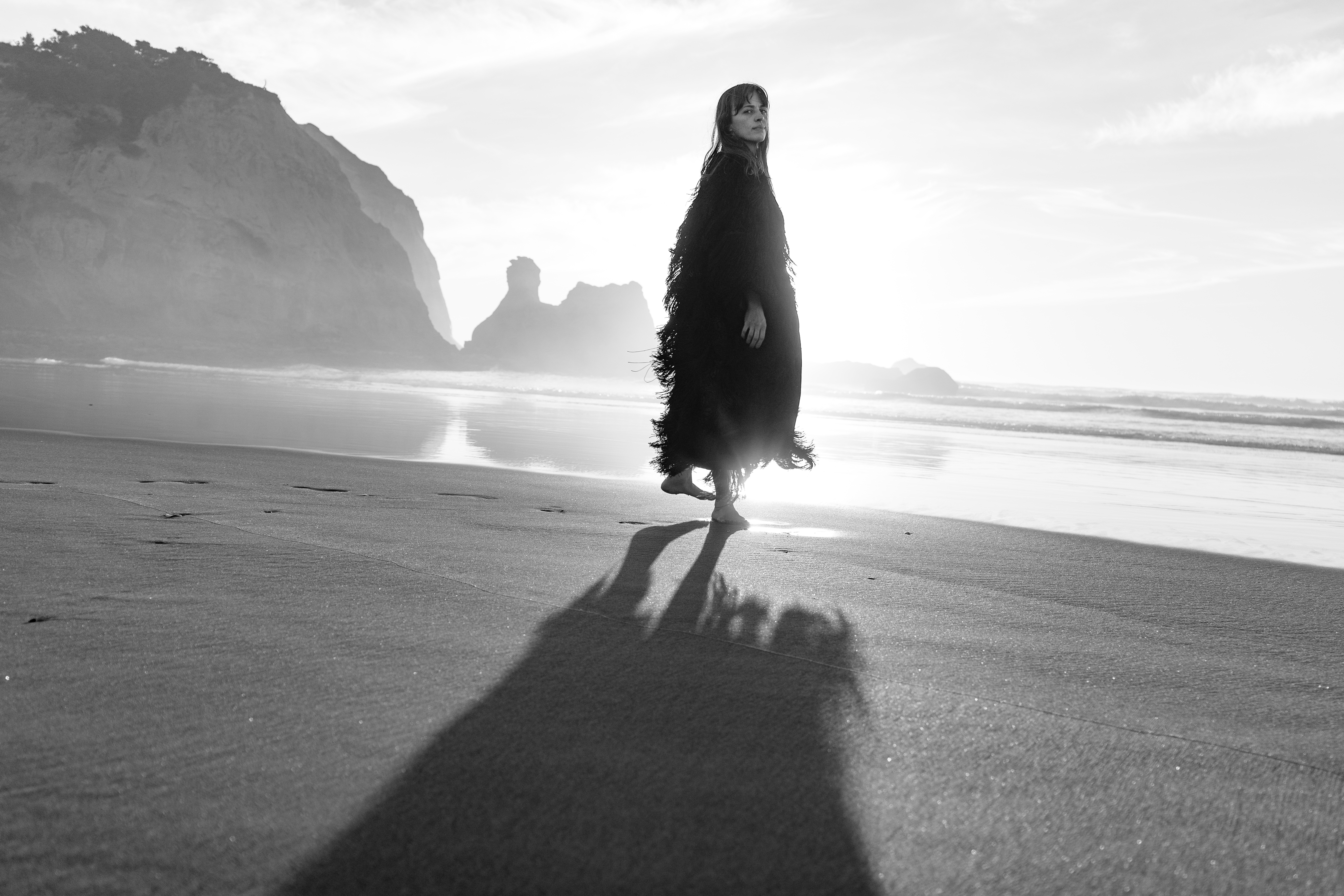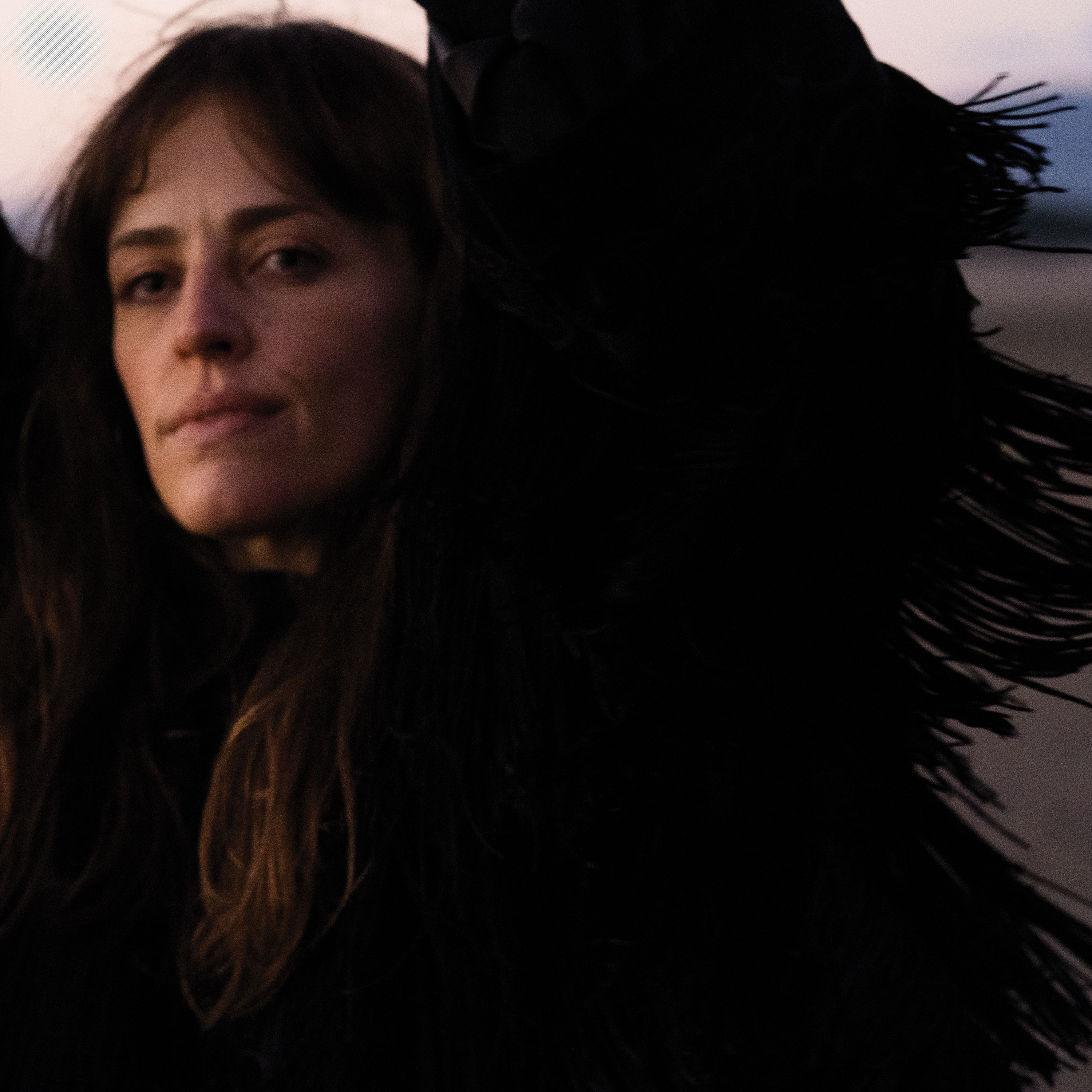 Links
TOUR DATES