Bad Books
III, out June 14 (digital)/June 21st (physical), 2019 on Loma Vista Recordings
When Bad Books — Andy Hull and Robert McDowell of Manchester Orchestra, and indie rock spark plug Kevin Devine — made a surprise appearance at this year's SXSW armed with an entire album's worth of new songs called III, the music world took notice. Those who were there bore witness to what Hull calls their new "Simon & Garfunkel in space" style — sparse structures, simple harmonies, and gorgeous sonic embellishments. But considering both their inter-personal dynamics and joyful congregation, perhaps it would be more accurate to refer to the 2019 version of Bad Books as "Simon & Garfunkel as true friends." Led by Devine's song "I Love You, I'm Sorry, Please Help Me, Thank You" — a profound meditation on maintaining a sense of self in the heady context of societal challenges like being a parent, implementing thoughtfulness, and navigating through excessive cerebral processing — III doesn't exactly pick up where their previous work left off, but rather takes a new approach to redefine Bad Books and to re-tally the sum of their parts.

"Bad Books was always peripheral in our minds because we really like doing it," Devine says. "We were waiting for the right time to circle back. It was never completely out of our sight lines, but more often than not schedules and life would intervene." When Bad Books originally formed in 2010, little did anyone figure that in just a couple years any noise from the band would become as special as an eclipse. After releasing two proper Bad Books albums by 2012 and embarking on multiple tours, following the band's 2013 performance at Riot Fest in Chicago the signal turned to static, leaving fans wondering if the band would ever return. Since then, the three members have stayed incredibly busy focusing on their families and bands: Manchester Orchestra has released two studio albums — most recently 2017's acclaimed A Black Mile To The Surface — and Hull and McDowell have scored several visual projects including the 2016 feature film Swiss Army Man; Devine has released four solo albums, a live record, and a dozen of his "Devinyl" split series releases with songwriters like Craig Finn and David Bazan.
In April of 2017, the stars finally aligned in their schedules and Devine found himself in Atlanta to write with Hull and McDowell for four days. Having made two catchy, upbeat Bad Books records, the trio felt the urge to try a new approach. The original plan for the trip was for each singer to write one song, but once they were both in the same room Hull raised the stakes, challenging Devine to trade songs one-for-one with him to create a 10-song, Basement Tapes style record. Over the course of the long weekend they had fleshed out the bones of an album, with just guitars, vocals, and sparse harmonizing. Embracing the freedom of the process in every capacity—from lyrics to attitude and scope—the band felt inspired and recognized that the only way to maintain that sensibility all the way through would be to simply take their time. And so, they agreed to step away from the songs until they could reconvene in person again somewhere down the line.
"A cool thing about Bad Books is not overthinking it and doing what instinctually makes sense," Hull says. "Manchester is the opposite, it's all overthinking all the time. Songwriting is always about evolution and how you can do things differently, and it was exciting to try to push ourselves and to embrace this space."
"It gave us a chance to stretch out and breathe, and not fixate or obsess on them," Devine says. "No one was working in isolation; no one's hand got too heavy. It felt like 10 individual sticks we tried to wrap up into a bundle and make them feel like they talk to each other."
Having kept their planned distance from the sketches, they gathered again in February of 2018 to open the sonic time capsule and reexamine their work. At that point the singers began harmonizing on the tracks, a moment they recognize as important. "When the harmonies start to happen on a Bad Books record, that's what locks it in," Hull says. "You start to feel the magic and see what else you need to complete the songs' identities." Having put on a second layer of paint in the winter, they got together again in the fall, pushing the material even further. 

McDowell, who was present at each session, led the charge of injecting the songs with texture and atmosphere. The decision to throw out a traditional rhythm section in favor of an organ and foot pedals as the low-end presented a new set of challenges, but McDowell saw it as opportunity rather than restriction. "Robert's a genius and I don't say that lightly," Hull says. "Sonically, he just has an ability to get the thing that is in your head to come out of the speakers. He's the glue and always has been." The stripped-back nature of the work also provided an opportunity to build subtle production onto the songs' foundations; adding piano, string arrangements, and even fuzzed-out electric guitar, the trio filled the spaces without overpowering any of the songwriting. After a fourth session where McDowell, Devine, and Hull maneuvered the tracking into near-completion, they handed the reins to producer Ethan Gruska (Phoebe Bridgers, The Belle Brigade) and mixer Catherine Marks for final "magic sprinkling." The result is a complete cinematic landscape on par with the peaks of Manchester Orchestra's past work, but with the sly subtlety of Devine's output—This is ground control to Majors Paul and Art.
Devine's bundle is as inward-looking, literate, and acerbic as ever, with his forthright honesty rubbing up against disbelief, while Hull's songs are filled with his trademark, tragi-comic character-study examinations of the human condition. While Devine tends to be intricate with his song's structures, Hull admits his own can be more economical; the opposite can be true for their lyrical delivery. And while Devine's Northern, agnostic background lends to secular explorations, Hull's Southern, Christian upbringing tends to create more spiritual material. The intrigue for the writers comes from the collision of the disparate threads, and the opportunity to employ a trusted ear as a mirror. And while each half of these ten songs was written on a separate island by a separate brain, it's clear that Hull and Devine are songwriters who think in the same key, and draw shared, big-picture lessons from their distinctive lives to mine a fertile, universal territory.
"If someone demanded to know what I write about, I'd say, 'Not understanding myself and so by extension what it means to be a person but trying every day,'" Devine says. "There's a lot of that on this record—negotiations with the self, the interconnectedness of everybody, and trying to figure out your place and how that shifts."
"My songs tend to always reflect on the same things—life, love, losing love, god, death," Hull says. "The last line of 'Army,' 'There's nothing wrong with being alive,' is for me the overarching theme of this album. It's all about trying to be better. Hopefully this can be therapeutic for people because ultimately that's the point in it all, to help people and bring joy."
If the lesson of III is in that optimistic approach, the way it came to be clearly echoes such sentiments. Devine, Hull, and McDowell have succeeded by implementing a unique set of circumstances, all with a sense of hope and a trust in the process. And by inserting so much space, they have grown even closer—as artists, as bandmates, and as friends.
"Kevin and I come from such different places and approaches but we're so similar in other ways, and when I hear our records it sounds like us talking," Hull says. "Our conversations have always gone to that cosmic level—theology and theory—and it's cool to hear it come out lyrically, almost unintentionally. It's what happens when our brains are on, together."
"The coolest thing about the Bad Books records is that they don't feel like solo albums and there are discernible personalities," Devine says. "The band really is a triangle and every part of the base is strong. It's better than the sum of its parts."
The stars have finally aligned and the triple-tailed comet has reappeared. Keep your ears to the skies for another momentous encounter with Bad Books III.
Contact
Hi Res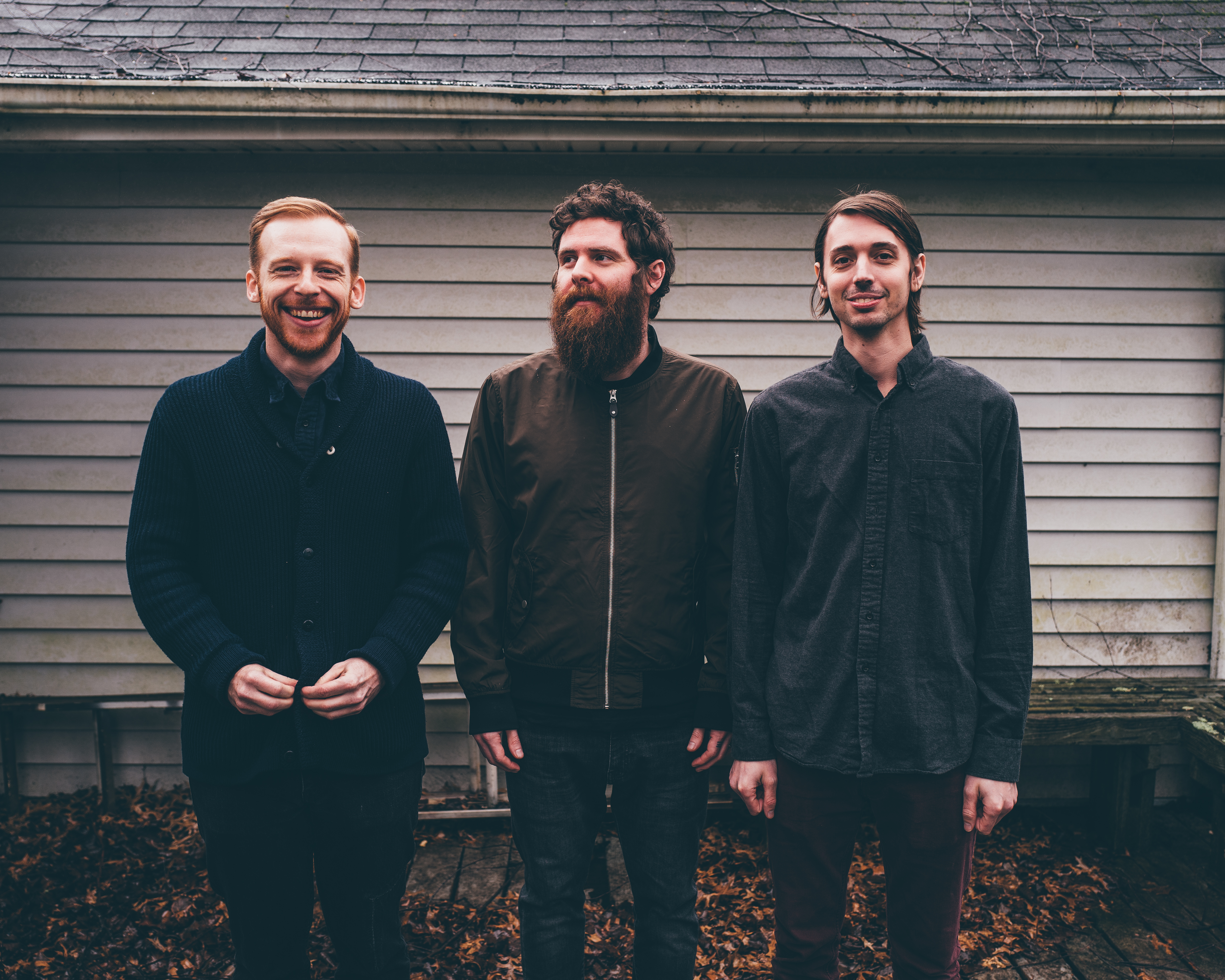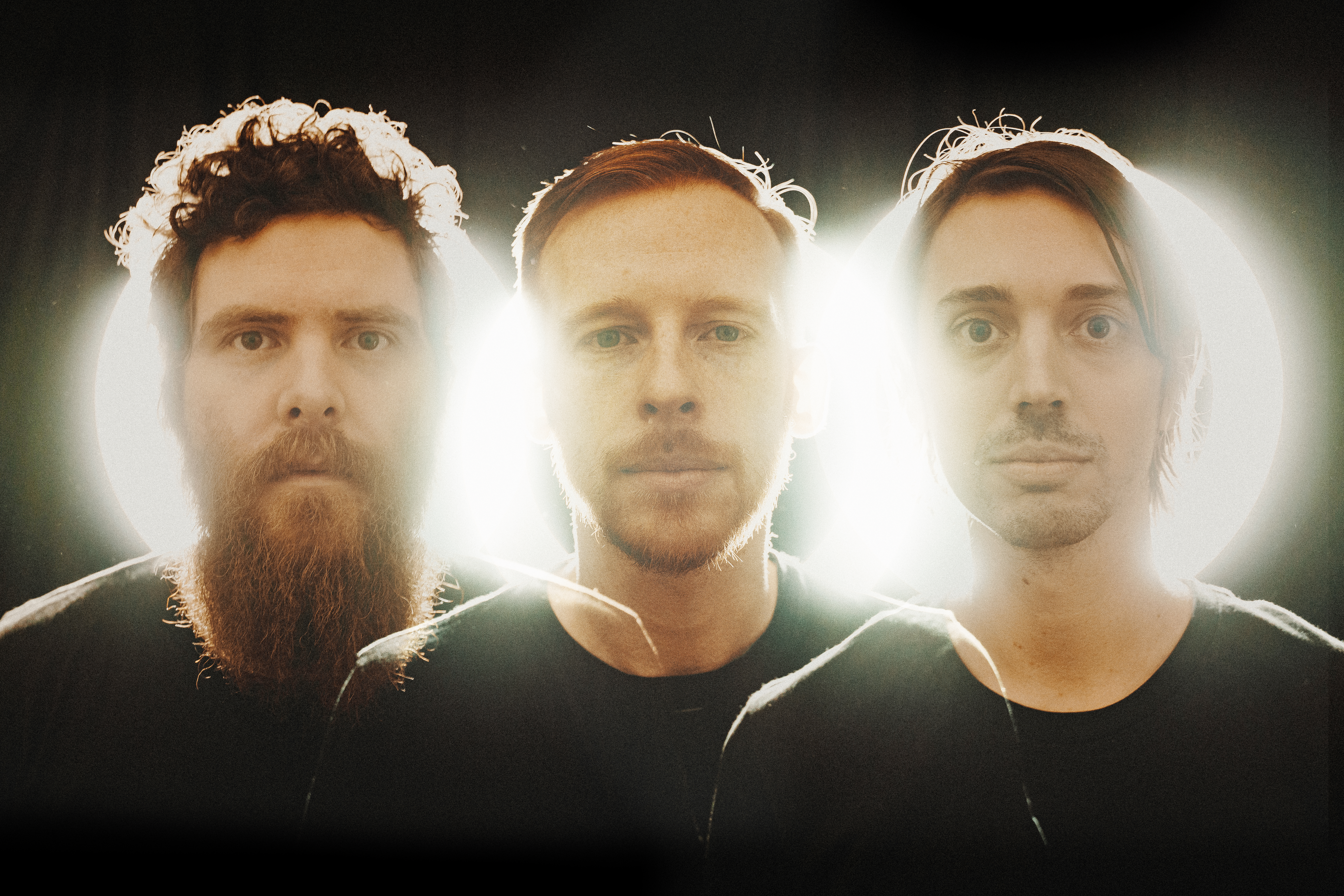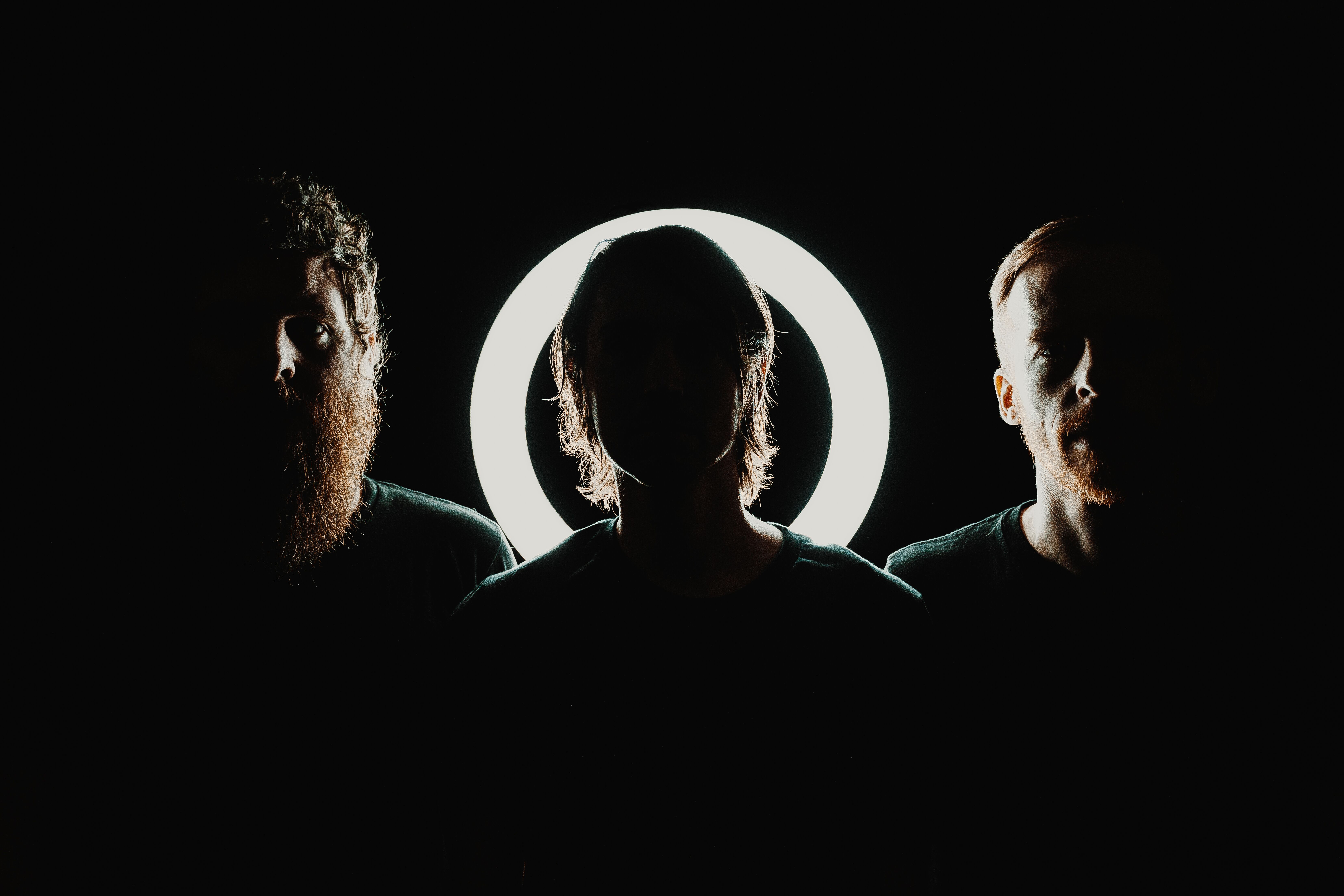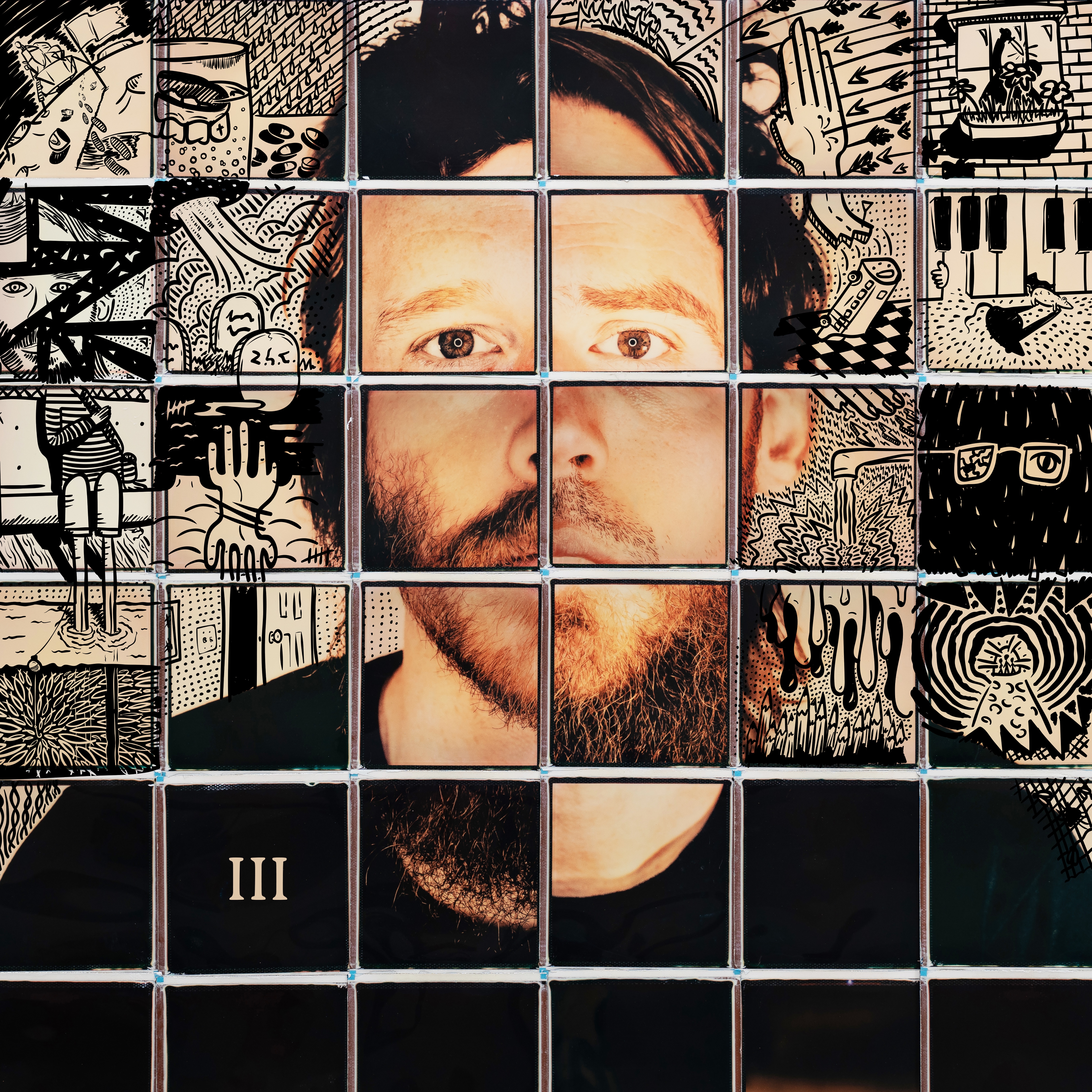 Links
TOUR DATES