Laura Veirs
Found Light may be Laura Veirs' 12th studio LP, but it also, in many ways, feels like her debut. If 2020's My Echo—written and mixed just prior to her 2019 split from her longtime husband, her longtime producer, and the father of her two sons—was her divorce album, Found Light is about what comes after. The separation left Veirs questioning her identity as an artist: had that part of her, which seemed intractably intertwined with her partner for so long, been swallowed in the split? Would she ever make music again? She persevered, and created Found Light: a liberating collection of inquisitive and surprisingly assured snapshots of healing and personal growth, and her very first release with co-production credits. Despite the sadness and suffering that prompted these 14 graceful wonders, the result is a testament to the inspiration of independence, to shaping new possibilities for yourself even after great loss. It is a reminder that we are always capable of something more.
Veirs began writing songs near the end of her teens, intrigued by the way they seemed like puzzles waiting to be solved. As time went on, her life became wrapped inside the work, little mementos of self and situation. Her records became increasingly complex, too — her sublime lyrics exquisitely translated into matching musical moods. Veirs handled the song's most fundamental elements — the writing and the singing — but she always left arrangement and production decisions to her partner, even down to the final tracklist. Though she co-owned a studio with him, she never led the charge in it, and she had never played guitar while singing on tape at the same time. Despite having put out a dozen albums, she wondered if she actually had the know-how to make one without him.
Absolutely and emphatically: Yes. Just a year after her divorce, Veirs arrived at the Portland home of Death Cab for Cutie multi-instrumentalist Dave Depper, new tunes in hand for a string of brief sessions. They recorded "Sword Song" there, Veirs finally singing as she played. She detailed the sublimation of turning anger into anything else, of remaking a sword into a flower. Later, at her own home, Veirs set up her own microphones for "Can't Help But Sing," strumming cool chords as her voice gently arced from dejection toward hope, stretching but not cracking. She'd never enjoyed such self-sovereignty, such artistic independence.
As they have for so many people during the last three years, the exigencies of life soon interfered with goals. Veirs sold her marital home, moved with her kids Tennessee and Oz into a small apartment, and eventually found a new place in a new neighborhood. She began painting in the basement, adorning her own walls while finding her own taste and talent.
As songs kept coming, though, she knew they too deserved a home. She booked time at Portland's Jackpot Studios, then called an old friend, New York producer and improviser extraordinaire Shahzad Ismaily, and asked him to join. They clicked and opted to co-produce the album, a first for Veirs. He offered guidance and insight, but gave her space to make her own choices and invite her own guests, like Sam Amidon and Karl Blau. Again, she sang while she played guitar, realizing perhaps for the first time she was actually great at something she'd done most of her life. Her touch was subtle, her timing intricate.
The emotional terrain of Found Light is as rich, varied, and real as Veirs' life during this trying and transformative phase — exhilarating and impassioned highs, deep and unsettling lows, long and unfurling impasses in between. She wonders when she'll find clarity or even meaning amid the intricate rhythms of "Signal," then recognizes she needs to shed the past to find the future amid the sway of "New Arms." The grip of what has been relents during "Ring Song," a gentle anthem for cutting yourself free by whatever means necessary, even if it includes selling your wedding ring at the neighborhood pawn shop. "Time Will Show You" finds welcome liberation through casual Airbnb sex, while "Naked Hymn" explores once-forbidden pleasures as an alto saxophone slinks in the distance. It all feels rather like a film, pulling us through the contortions of emotional realignment.
The expressive peak of Found Light actually arrives near the end with "T&O," the initials of Veirs' children. Unflinchingly intimate (and actually written before the divorce), it hints at a buckling marriage but is an outpouring of pure love, of banding together when everything else seems to be breaking apart. It is a love song of shared survival.
Veirs spent months doubting herself, doubting her ability to make an album without the aegis of her ex-partner. But after her divorce, she started writing, exercising, painting, playing, and seeing other people, both romantically and artistically. She was discovering new sides of herself, or even rediscovering ones she'd lost — in both cases, finding new light. Found Light is a provocative document of it all, from her paintings that adorn it to her tales of lovers and woes and realizations therein. These songs came to Veirs when she needed them. They now belong to you, for whatever mess it is you are leaving behind.
Contact
Hi Res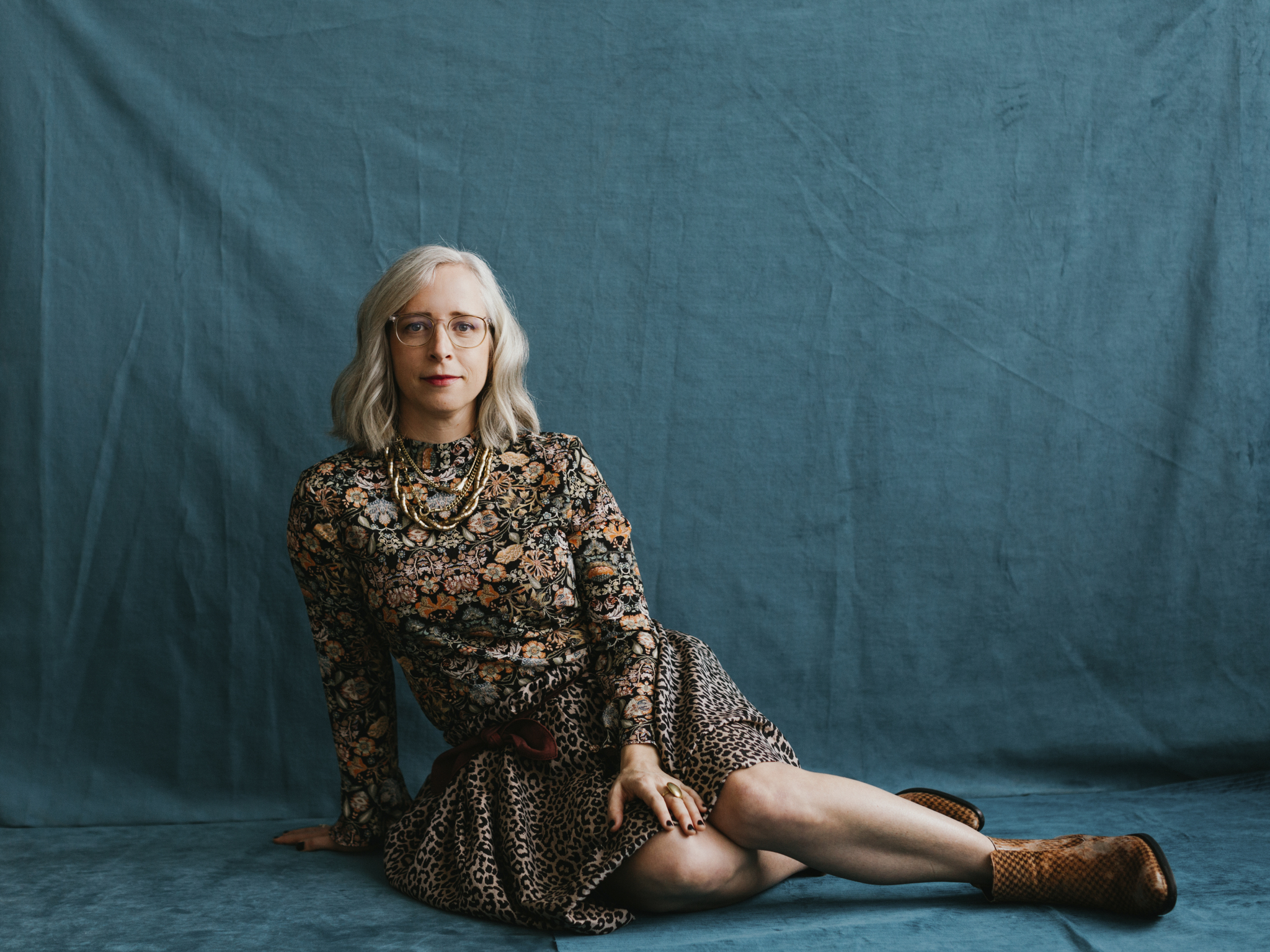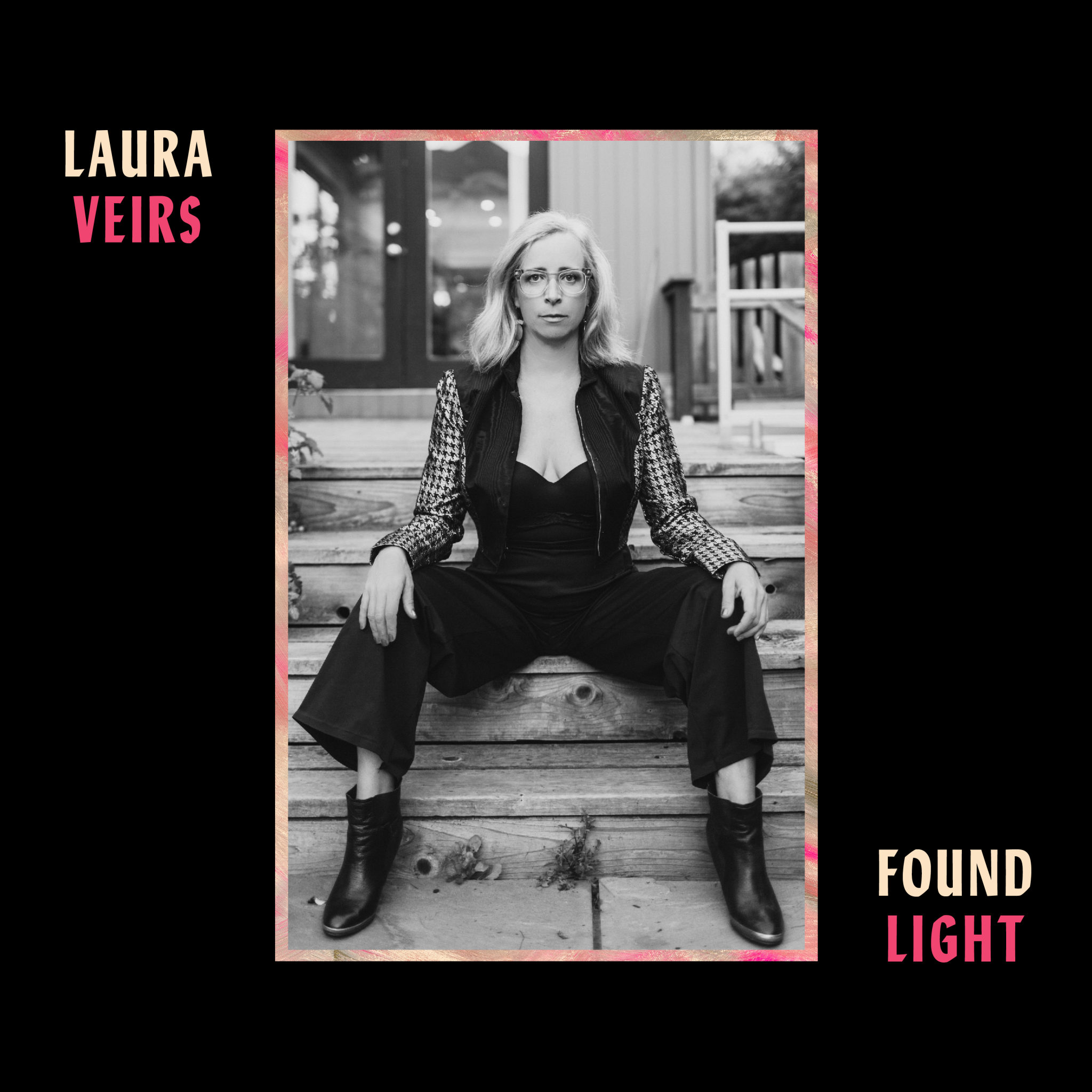 Links
TOUR DATES