Old Fire
Voids Out 11/4/22 (Western Vinyl)
On Voids, composer and producer John Mark Lapham turns his recording project Old Fire into a sprawling mural illustrating the isolation and decay that defined growing up in West Texas, and the losses and frictions he has endured amid such a bleak backdrop. A largely collaborative album, Voids employs the talents of featured vocalists Bill Callahan, Emily Cross, Adam Torres, and Julia Holter, along with a myriad of musicians, across half of the 12 genre-fluid, yet impressively cohesive tracks. Combined with the additional  instrumental songs, the album spans baroque dream-pop, filmic ambient, raga-like drones, avant-country, and even spiritual jazz—all imbued with poetic heft and seared by the West Texas sun. It was beneath this same sun that, over the past five years, Lapham lost both of his parents, mourned two withering relationships, and shouldered the fallout of the pandemic, before turning his life experiences into the rusted-out scraps that built Voids from the ground up.
In the age of remote collaboration, features can easily feel glued-on; the disparities in recording locales, artistic visions, and sensibilities sometimes compound inside each psychoacoustic detail to the point of disproportion. Voids makes clear, however, that one of Lapham's many talents is selecting contributors whose timbres and temperaments soak effortlessly into every atom of his sonic sculptures. "I usually send a collaborator a piece of music with some general ideas of what I'm looking for, and let them develop it as they see fit. I give them some preliminary lyrics I've written, or at least some themes of what the song is about, then they write lyrics and ideas based around that," he explains. "Sometimes there is a lot of back and forth before we get it right, and almost always there are unexpected turns in the process where it ends up being something very different from what we started with. I bring it all together, but the album exists because of their contributions."
Lapham's music and visual art—he doubles as a video editor and animator, and has made music videos for bands such as Goat, Throwing Muses, Night Beats, Moon Duo, Jane Weaver, and many others—are stitched with threads spun from the dissonance between his identity and the doggedly conservative cultural atmosphere in which he was raised, ventured away from by adulthood, and ultimately returned to in 2013. As evidenced by the alternating apprehension and expansion on Voids, Lapham wields his creativity as a covert weapon against his once and future surroundings as if the act of creating something, anything, is in itself defiant of the cultural, structural, and even climatic deterioration of many West Texas towns. Across the album, and through the concept of Old Fire as a project, he builds a mythical, noir-ish version of his home state and its wide open spaces, painting these fictional narratives with the music.
There is no better narrator for Lapham's story than fellow Texas resident Bill Callahan, whose iconic delivery personifies the core themes of Voids. By the time Callahan appears, he does so over a saw-blade drone that sounds like machinery echoing off corrugated steel walls and out into infinity. "In June, the red rose blooms, that's not the flower for me," Callahan intones on the album's reinterpretation of the traditional song "When I Was In My Prime," before the hum breaks open into a loose, yet pained confluence of violin and upright bass that recalls Joe Henderson's 1974 spiritual jazz album, The Elements. Like many on the album, the track dovetails seamlessly into the next, "Corpus," as Callahan resumes with a baritone recitation of an oblique yet vivid mantra: "Hey Mack, can you bring that boat back?" 
The instrumental "Love is Only Dreaming" resolves in a deluge of organic textures that climb over one another until they are abruptly cauterized by the album's centerpiece, "Dreamless." Two sides of the same coin, "Love is Only Dreaming" was born out of parts of "Dreamless" (many Old Fire songs begin this way), expanding on its textures, and together creating a small world. Voids crystallizes into its most straight-ahead moment on "Dreamless," a song born spontaneously from some improvised guitar recordings from Alex Hutchins, cut and sequenced by Lapham into a brilliant piece of pop songwriting. Featured vocalist Adam Torres soars to anthemic and gently psychedelic consequence over Lapham's punctual arrangement of stomping drums and rapturous string-work.
The somber "Don't You Go," a John Martyn cover and the final joint effort with Callahan, features an elegant and evocative piano part, arranged and performed by Thomas Bartlett, and haunting cello by Semay Wu. Icy and glistening, "Window Without a World" stands as Voids' most unconventional collaboration, as it began with a sample Lapham took from Julia Holter's song, "World." Unable to sort the timing to work together directly, he eventually lifted the musical backing from "Don't You Go," rearranged the samples, and then added transposed woodwind parts from the instrumental closer "Void IV: Circles" to create the stirring song. Combined with Cross' beautiful, beguiling "Blue Star," these initial six songs share a strong link, like different chapters of the same book.
The instrumental latter half of Voids stands in equal stature to the album's vocal moments. In fact, it's even heightened by a poignant absence of voices after such a compelling round of hosts. Tracks like "Void I: Uninvited" hover and shift like clouds in the Texas sky; steel guitar by Bob Hoffnar, and other soft sirens like clarinet by Thor Harris, guitar textures by ambient composer Wayne Robert Thomas, and saxophone by Joseph Shabason—all of who appear at times across the album—slip in and out of existence. In this subtler quarter of the album, the listener is walked through a calm and tragic valley indicative of the author's life while making Voids. "I was feeling the brunt of a relationship ending, and the emptiness it left behind," says Lapham. "Over the course of compiling the album, I lost both my parents, and the pandemic started. These recordings were born out of that loss, and that isolation. The title Voids was a natural fit."
The album concludes with the pleasant clatter of "Void IV: Circles," wherein Lapham throws all his ingredients into a pot of celebratory catharsis. Drum sets collide with one another gleefully, and harmonized textures scatter and roll about the floor like ornate marbles. Lapham's collage-work, which up to this point has been smartly restrained, comes unglued as he transmutes grief into relief within a moment-of-death montage of aural imagery. 
Across Voids, that same awareness of tragedy and loneliness is made palatable by the album's exciting and varied topography, which stands insubordinately against Lapham's real-life surroundings. The settlers who established West Texas towns like the one he calls home, Abilene, must have done so with a sense of hope despite the hostility of their surroundings, however inevitable the withering. Similar spirits speak through Lapham's work, and he welcomes them as fascinating old friends. "That more than anything inspired a lot of what I try to express through Old Fire—faded memories, former glories, places lost in time," he discloses. "Whatever I was trying to express wasn't finished with the first album, like a story that was only half-read. It seemed like that was only the beginning, and there was a lot more ground to cover." If there is ground still uncovered for Old Fire after Voids, it's sure to be lush in spite of—or perhaps because of—the dusty soil beneath it.
Contact
Hi Res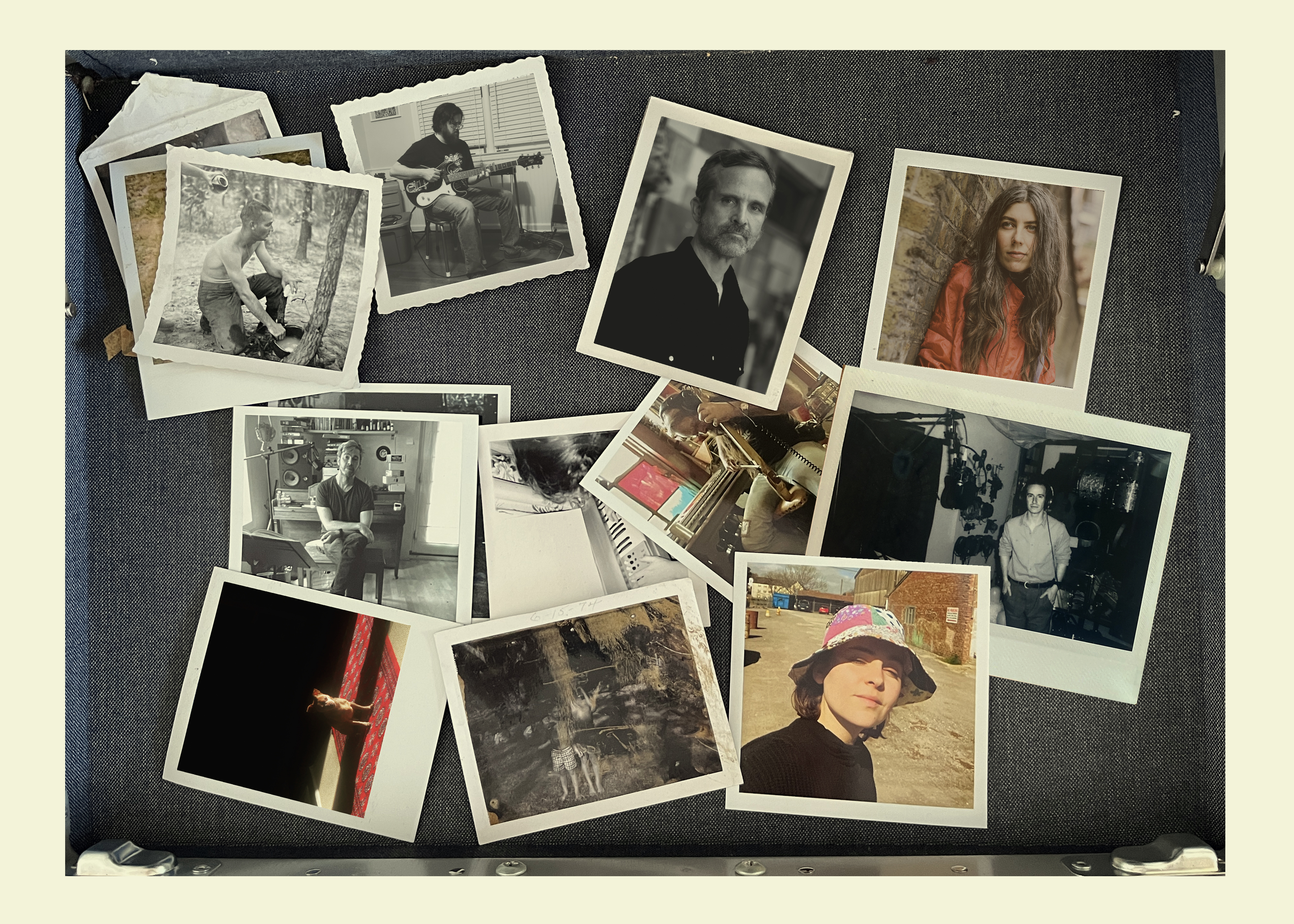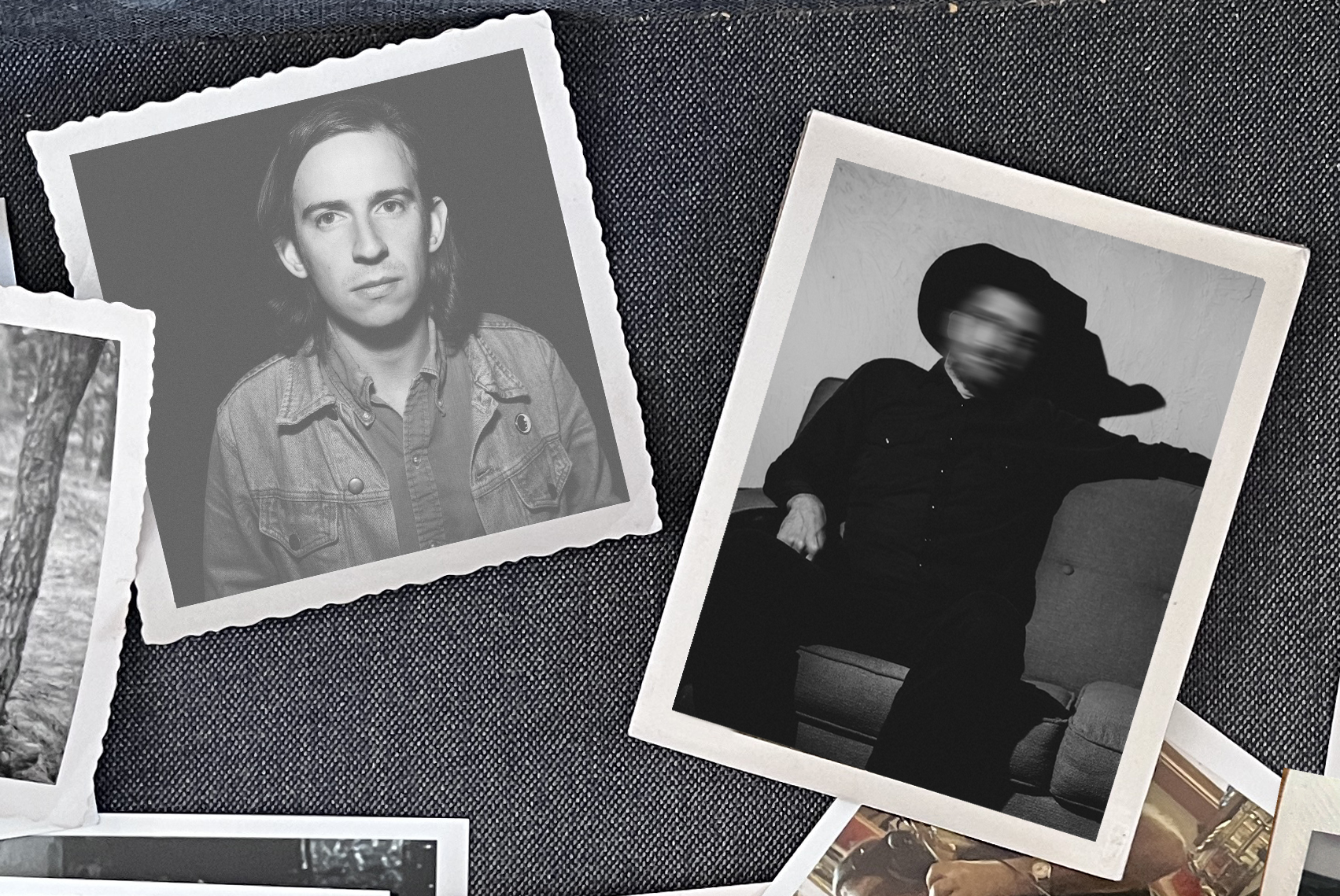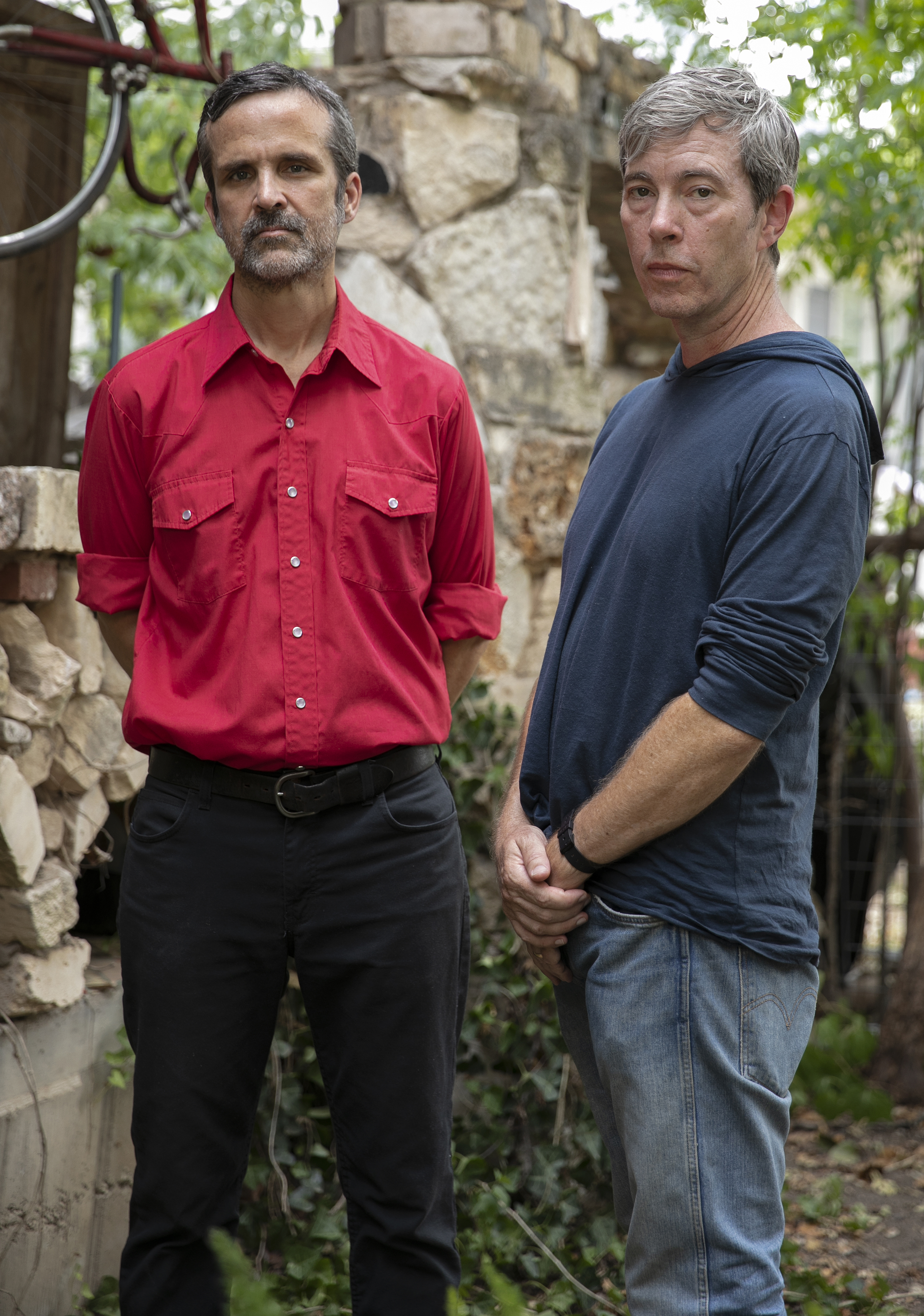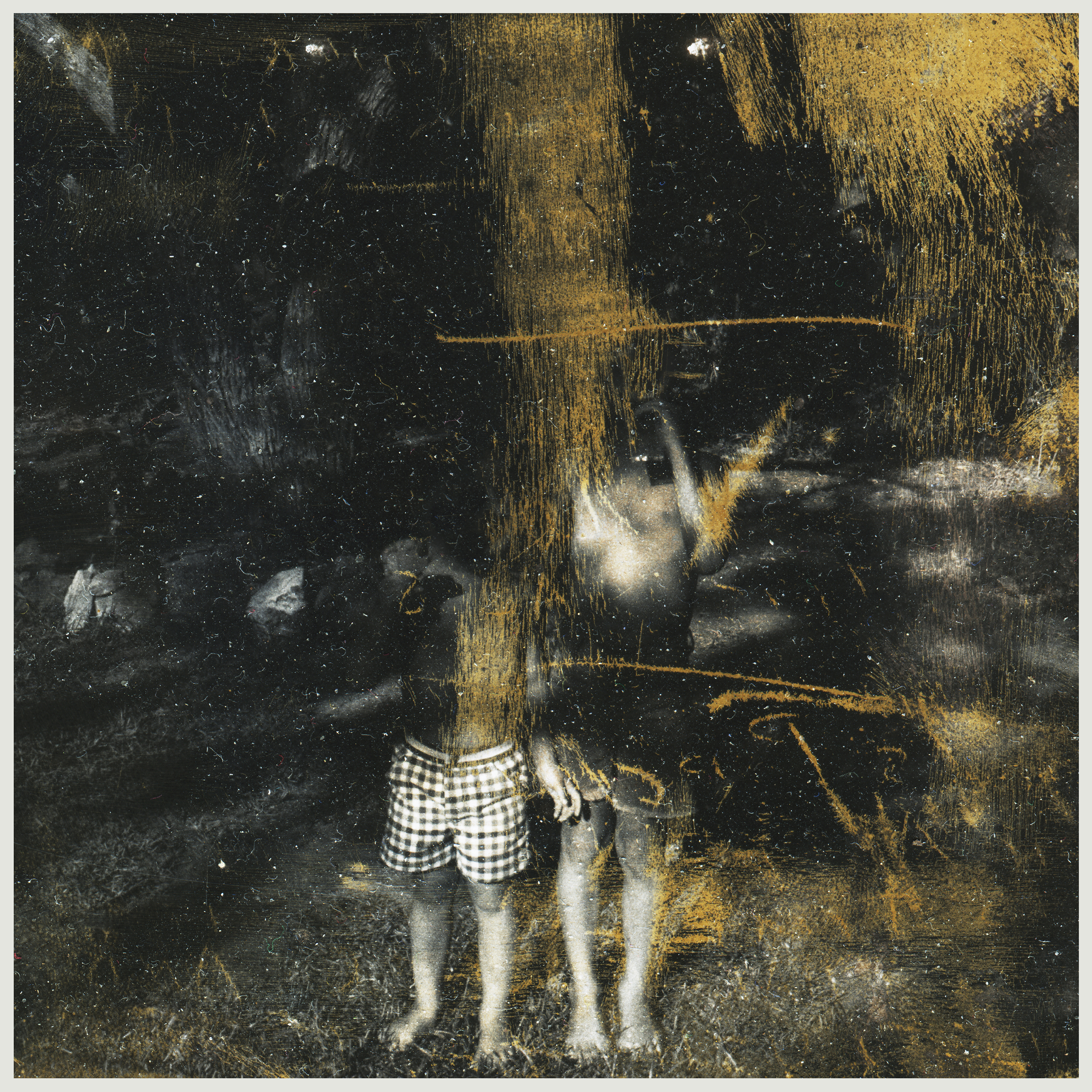 Links
TOUR DATES