Emotional Contracts
Out 6/16/23 (ATO Records)
Emotional Contracts, the latest full-length album from Deer Tick, catalogs all the existential casualties that accompany the passing of time, instilling each song with the irresistibly reckless spirit that's defined the band for nearly two decades. Before heading into the studio with producer Dave Fridmann (The Flaming Lips, Spoon, Sleater-Kinney), the Providence-bred four-piece spent months working on demos in a perpetually flooded warehouse space in their hometown, enduring the busted heating system and massive holes in the roof as they carved out the album's 10 raggedly eloquent tracks. Emotional Contracts fully echoes the unruly energy of its creation, ultimately making for a heavy-hearted yet wildly life-affirming portrait of growing older without losing heart.
Deer Tick's first new body of work since 2017's simultaneously released Deer Tick Vol. 1 and Deer Tick Vol. 2, Emotional Contracts is their most collaborative to date, and sees all four members operating at their peak songcraft powers. The album came to life over an unusually lengthy period of time for the band, with each track based in playing around together and connected in the almost telepathic way that's only possible after nearly 20 years. Well-rehearsed and overly prepared, Deer Tick embraced a decidedly more free-and-easy approach to the recording process at Fridmann's Tarbox Road Studios in Western New York. "We've had a habit of trying to maintain a strict control over everything in the studio, but this time we wanted to see what it would feel like to let go a bit," says singer/guitarist John McCauley, whose bandmates include guitarist Ian O'Neil, drummer Dennis Ryan, and bassist Christopher Ryan. "We figured that the songs were strong enough to stand on their own two feet, so whatever we put them through would just make them stronger and take us in some new directions." Dennis adds, "The fact that we'd spent so much time with these songs allowed us to be really free once we got into the studio. No one was overthinking anything, and because of that the album sounds like us in a way that we'd never captured to this extent before." Featuring guest musicians like Steve Berlin of Los Lobos–and background vocals from singer/songwriters like Courtney Marie Andrews, Vanessa Carlton (who is also McCauley's wife), Kam Franklin, Angela Miller, and Sheree Smith–Deer Tick's ATO Records debut adds an even greater vitality to their feverish collection of timeless rock-and-roll.
Mostly recorded live–and honed down from nearly 20 songs to a concise, thoughtfully curated ten–Emotional Contracts brings its combustible but sharply crafted sound to an often-pensive look inward. "A lot of these songs are about standing at a certain point in your life and reflecting on what's transpired so far, reckoning with the past but looking ahead with a pragmatic hope for the future," says Chris. Opening on a blistering burst of guitar, Emotional Contracts begins that reflection with "If I Try To Leave"–the first-ever co-write between McCauley and O'Neil. "Most of us have families now, and that song came from imagining how lost and aimless I'd feel if I just walked away from everything," says McCauley. "It's about how much I need that grounding force of family in my life." "If I Try To Leave," partly inspired by the warmth and grit of Keith Richards's solo records, builds a sublimely bombastic backdrop to the song's lucid self-revelation ("Some animals survive/But I only play dead/If I were to leave/From my own beloved"), and illuminates Deer Tick's undeniable gift for twisting melancholy into something glorious.
Next, on "Forgiving Ties," O'Neil takes the lead for an anguished yet exuberant track that finds McCauley chiming in to play the part of his jittery inner voice–lending another layer of lived-in pathos to the song's punchy introspection ("All of my confidence/It had a warrant/Knocked on the door/And split open my mind"). "As you get older, you end up having to come to terms with traumas from your past while also dealing with the weight of certain responsibilities that you maybe didn't have when you were younger," says O'Neil. "That's especially true of raising a family, but it also applies to how this band has become more and more precious to us the longer it goes on." Featuring the spirited trumpet work of Fridmann's son Jon (who also played flute, French horn, glockenspiel, marimba, and trombone across various songs), "Forgiving Ties" bounces along on a brightly frenetic cascade of rhythms achieved through a mid-session free-for-all. "We had a little party where we all went crazy with a bunch of different percussion items, like cowbell and a whole other litany of things," O'Neil recalls. "It's a dance song that's completely authentic to who we are as a band," adds Dennis.
As revealed throughout Emotional Contracts, that unbridled authenticity stems from Deer Tick's staying faithful to their instincts while tapping into the ineffable power of their easy camaraderie. On "Once In A Lifetime," the band shares a gorgeously sprawling and soul-soothing track born from a spontaneously composed accordion part brought in by McCauley. "I recorded a voice memo of me fooling around with this accordion the very first day I bought it years ago, combined that with another riff, and then we all made a jam out of it," he says. "It turned into a song about how when you see an opportunity you need to take it, because time is always running out." Meanwhile, on "Running From Love," Deer Tick deliver a sweetly confessional, '70s-R&B-inspired slow-burner that first came to Dennis in a dream. "I dreamed that the band was performing at Roger Williams Park in Providence and we were all singing this song a cappella, with the whole crowd singing along," he says. "I woke up and sang it into my phone while I was rocking the baby, and then brought it to the band later on. It's funny because at first I didn't really take the song seriously, but with the help of my friends we ended up bringing it to life."
After the one-two punch of "My Ship" (a lovely reverie co-written by McCauley and The Rugburns' Steve Poltz) and "A Light Can Go Out In The Heart" (a particularly wistful track from O'Neil), Emotional Contracts closes out with the all-enveloping catharsis of "The Real Thing." Another product of their deliberately free-flowing process, the nine-minute-long epic emerged from a jam at their rain-battered rehearsal space. "At first I had an idea for a song called 'The Last Book on the Shelf,' which I ended up using as a title for a song about all the creepy book-banning happening lately," McCauley notes. "'The Real Thing' became about living with depression, which has been part of my existence since I was a kid, and how it takes even more work to keep your head above water as you get older." As the song drifts from brooding urgency to dreamlike grandeur, Deer Tick intensify its captivating impact with an ever-shifting tapestry of sonic details (moody strings, reverbed snare, lush flute melodies, intermittently muted vocals). "Dave had me go through that song about five times and create different types of feedback for an hour straight," O'Neil points out. "It's a good example of how great he is at piecing together different elements and keeping even a very long song like that exciting all the way through. When I look back on our other records I can remember some incredibly frustrating moments where you're working on a solo for six hours or something, but there really was nothing frustrating about making this album."
Founded by McCauley in 2004, with the lineup solidified in 2009, Deer Tick partly attribute their unfaltering chemistry to a shared sense of humor. To that end, the album takes its title from an inside joke regarding potential aliases for the band. "We were saying that if we had to play a secret show under a fake name, we could be The Hitmen and dress in pinstripe suits like Prohibition-era gangsters. Then we decided, 'Let's just release an album as The Hitmen—we'll call it Emotional Contracts, like contract-killing on an emotional level," says McCauley. "But the title connects here with each song somehow–every song is about a deal you've made with yourself at some level." But as a phenomenally rowdy live act who once averaged 250 shows a year, Deer Tick mainly credit their deep-rooted connection to a mutual love for the unpredictability of the musical impulse. "I feel very lucky that we all ran into each other at some point pretty early on in our lives," says McCauley. "From the start, I just wanted to find other musicians that would somehow all stick together, which definitely isn't easy. But we all have a real fascination with music, and that desire to never limit ourselves or repeat ourselves is something that we all very much continue to share."
CONTACT
HI RES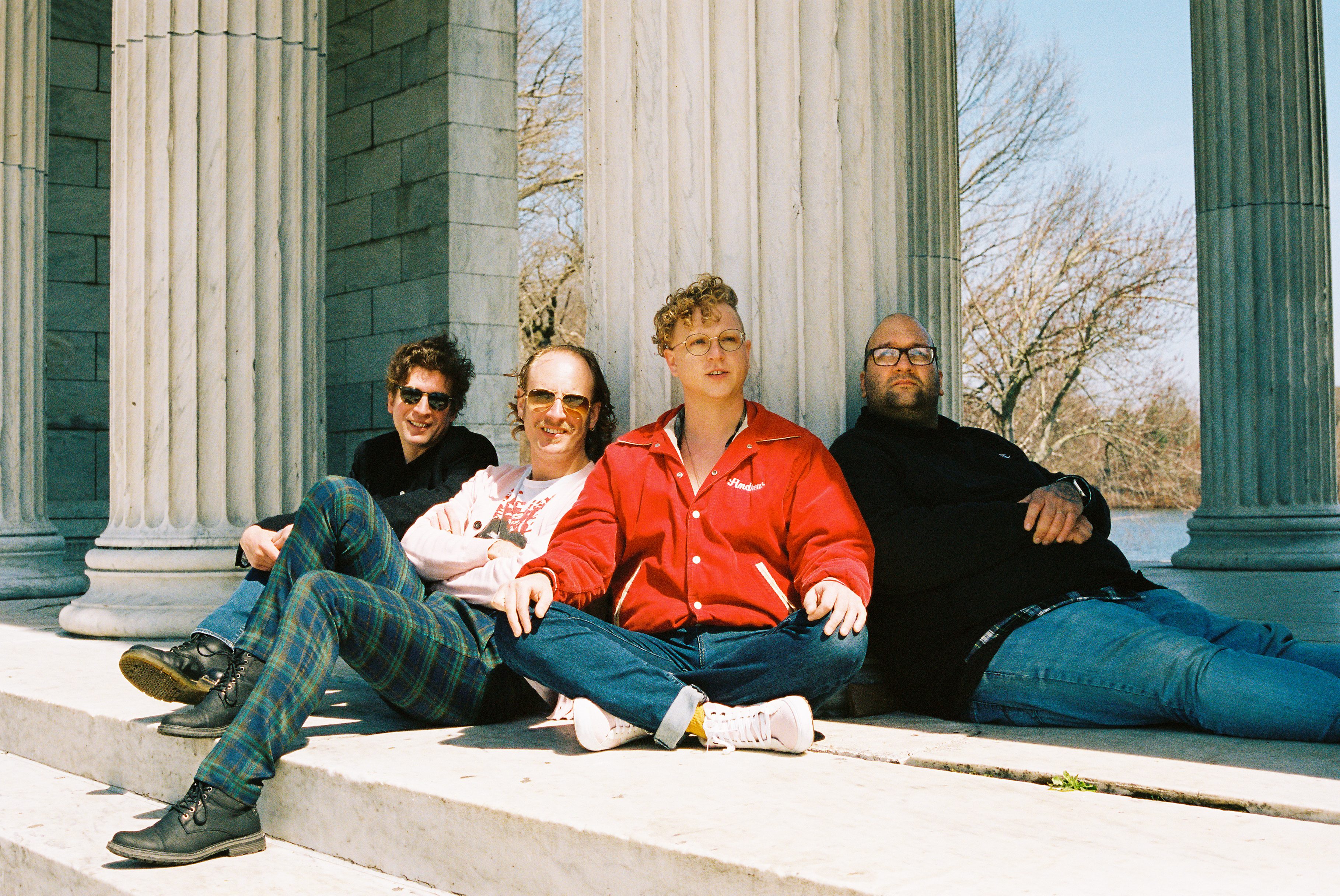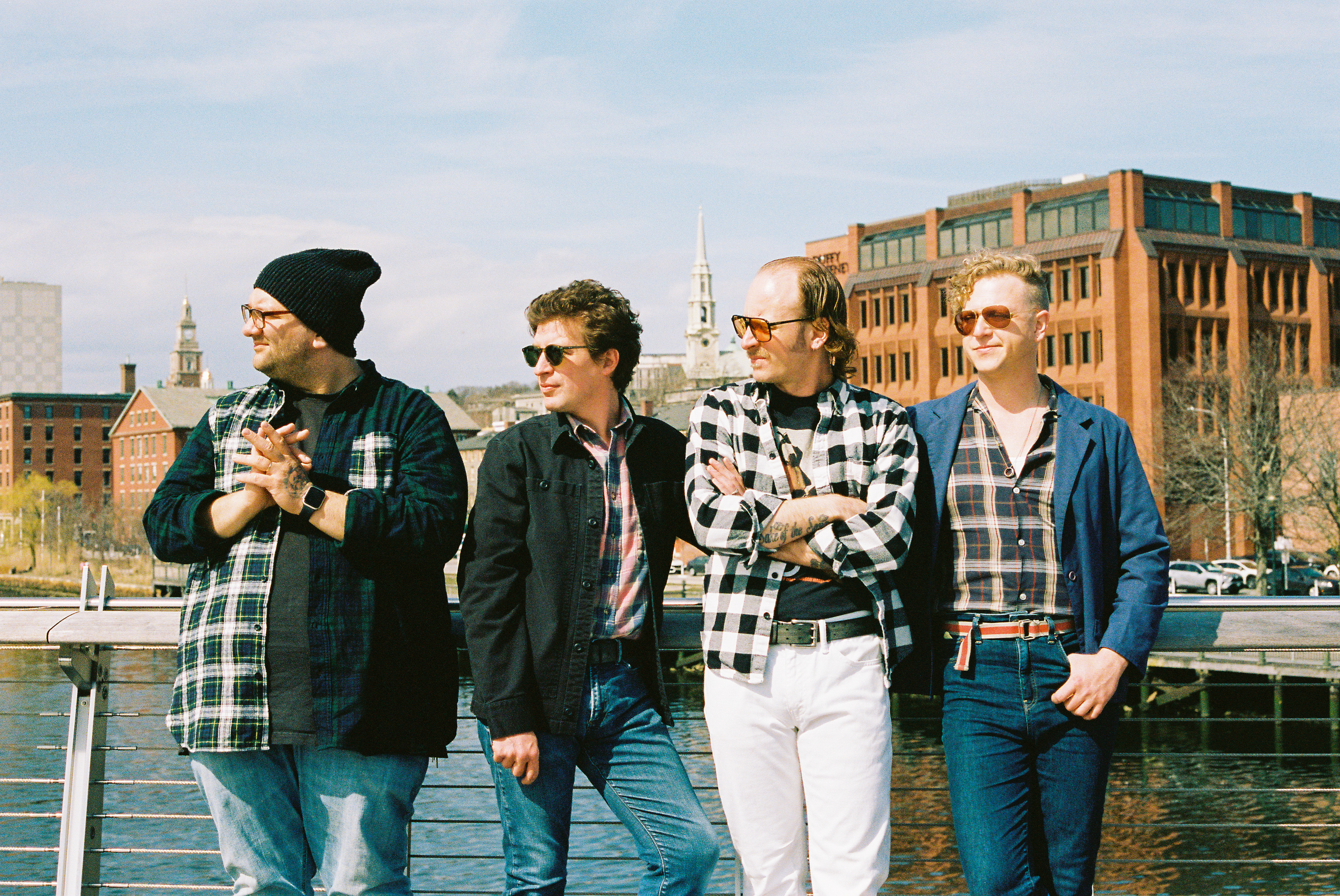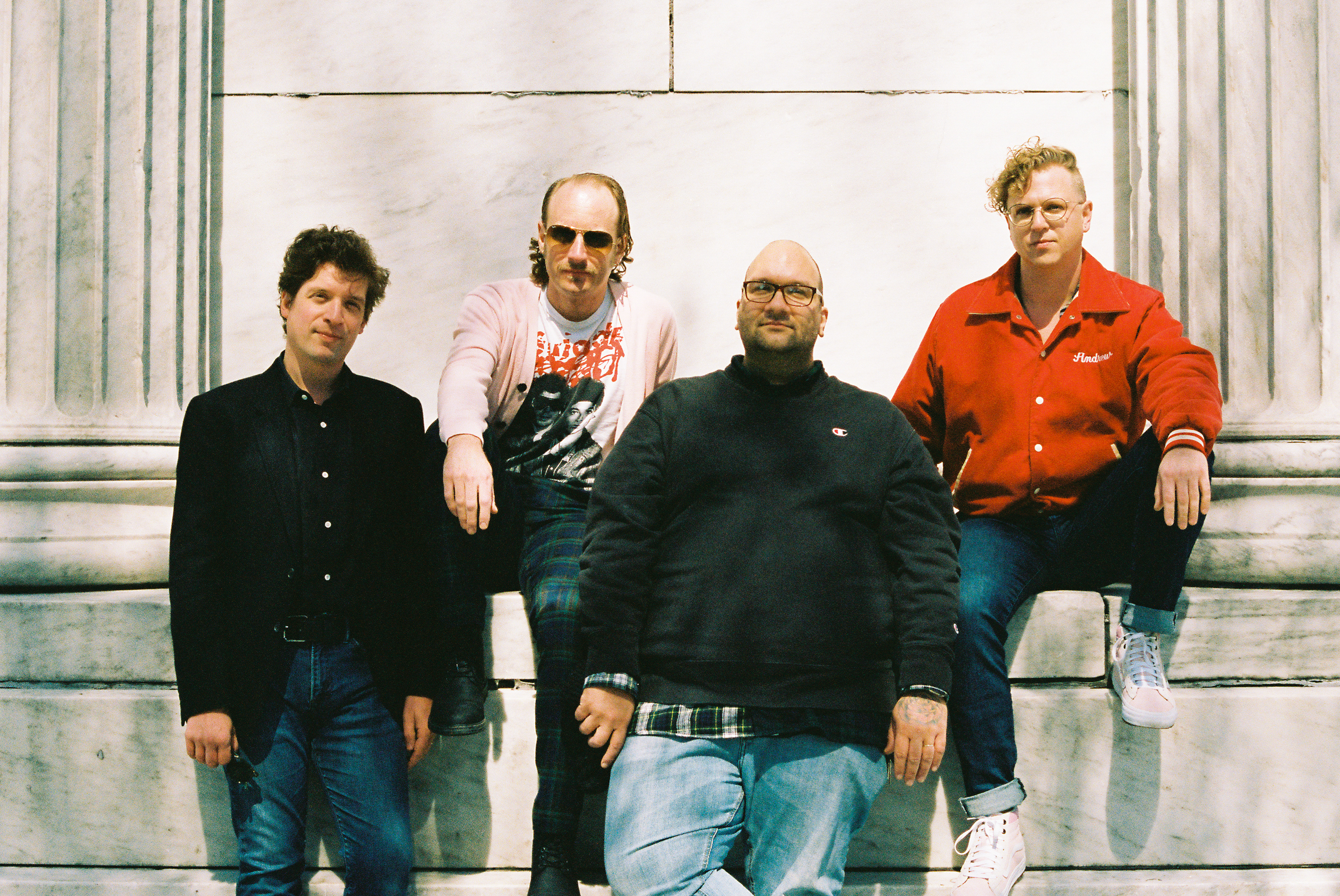 LINKS
TOUR DATES