XO SKELETON (Secret City Records)
XO SKELETON is the supple, steady, uncanny new album by La Force: a mixture of haunted pop and hot-blooded R&B that glistens at the meeting-point between life, death and love. "In dreams, the dead and living are the same," Ariel Engle sings on "october," her voice shimmering. "Maybe that's why I'm better in the dark."
"The theme of the album revealed itself in the making," Engle told me. The title track found its seed in a telephone call between the singer and her life-insurance broker—everyday banalities on the periphery of death. "At one point she said, 'God forbid you should die,'" Engle recalled. "I was gobsmacked. And a bit hot-tempered. And I said those lines—'Well, there's one thing guaranteed: no god or goddess is going to keep me alive.'"
The finality of death? The protection that another person's love can or cannot bestow? These are heady questions. But more than that they are body questions, matters of breath and flesh and pulse, which is the stuff at the centre of all of La Force's music—beginning on her 2018 debut and also outward, into Engle's electrifying work with Broken Social Scene, Big Red Machine, Efrim Menuck, Safia Nolin, and AroarA, her duo with her husband, Andrew Whiteman. La Force's voice is stunning—somehow luscious and also wise—but so is her point of view—steady, sensitive, physical.
With this LP, Engle originally intended to make a dance record. She worked on cigar-box guitar, piano; she visited NYC for a few days in studio with pros. But everything felt rushed, or forced—and of course the veil of COVID descended over everything—so her music-making shifted home. "It was such an intensely interior time," she said. Engle's old friend, co-producer Warren Spicer (Plants and Animals), would come over around "toast o'clock" and they'd work in her basement until lunch, allowing songs to unfold at heartbeat pace, unhurried. This would continue off-and-on for two whole years—a process deeply affected by the place where it took place. "I grew up in this house," she said. "It's where my dad died. It's where I got married. It's both completely dead and completely alive." And also itself a kind of exoskeleton—a structure at the threshold between La Force's inner and outer worlds.
Engle says she has been "unhealthily obsessed" with death since she was a child. "For years I couldn't look at a night sky because I couldn't contemplate eternity." XO SKELETON is therefore a kind of reckoning: a coming-to-terms with the oblivion that bookends a life, but also the "gooey centre" of love, loss, touch, and memory. The skeleton inside of each of us, that symbol of death, is also literally the thing that animates us—which brings us alive. And our bodies, which offer up all the scars and bruises of our years, also carry the intangible: desire, tenderness, judgment.
These nine extraordinary songs are human-scale and intimate, with chord changes like the shifting of limbs, saxophones and processed strings that travel with a vascular ripple. Listen to "how do you love a man," with its nimble bass and swooning groove, and a title that winks at the beyond. This isn't some corny love song—its fuller title would be "how do you love a man (Who Doesn't Know That You Love Him)." Engle asks us how we love the dead; and what to make of this one-way loving, where we have only the memory of reciprocation.
"condition of us," the opening track, is the portrait of a different kind of adoration—the cloak of kisses, the "XO SKELETON," provided by a love-affair that's long-term, messy, fervent and profound. It was the product of "Song A Day," an invitation-only songwriters' circle organized by engineer Phil Weinrobe during the depths of COVID malaise. Across three 10-day sessions, Engle created a new song every 24 hours, holding herself accountable alongside friends and luminaries like Leslie Feist, Maggie Rogers, Beck, and Big Thief's Buck Meek. She wrote "condition of us" alone on GarageBand, tilting like a weathervane. "ouroboros" came out of the same sessions, inspired by the poetry of Ariana Reines, whereas "zipolite" was the fruit of a beautiful dream: Engle was back in the town of Zipolite, in Mexico's Oaxaca province, a place she had not visited since her teens. Her father was there too, as he had been on that first visit. Picture two bodies on the beach, the sea churning, as he tells her, "I'm OK."
Throughout these 35 minutes, La Force's music is electric + vivid, and also tactile + grimy—a sound that enfolds influences as disparate as Tirzah, Unknown Mortal Orchestra, Jazmine Sullivan, the Cocteau Twins, Mica Levi, Tricky w/ Marina Topley-Bird, and even Joni Mitchell's "Don Juan's Reckless Daughter." XO SKELETON bends and turns with its every shift of pulse—mournful, searching, turned on. Like a body, you might say. Or the memory of one.
CONTACT
HI RES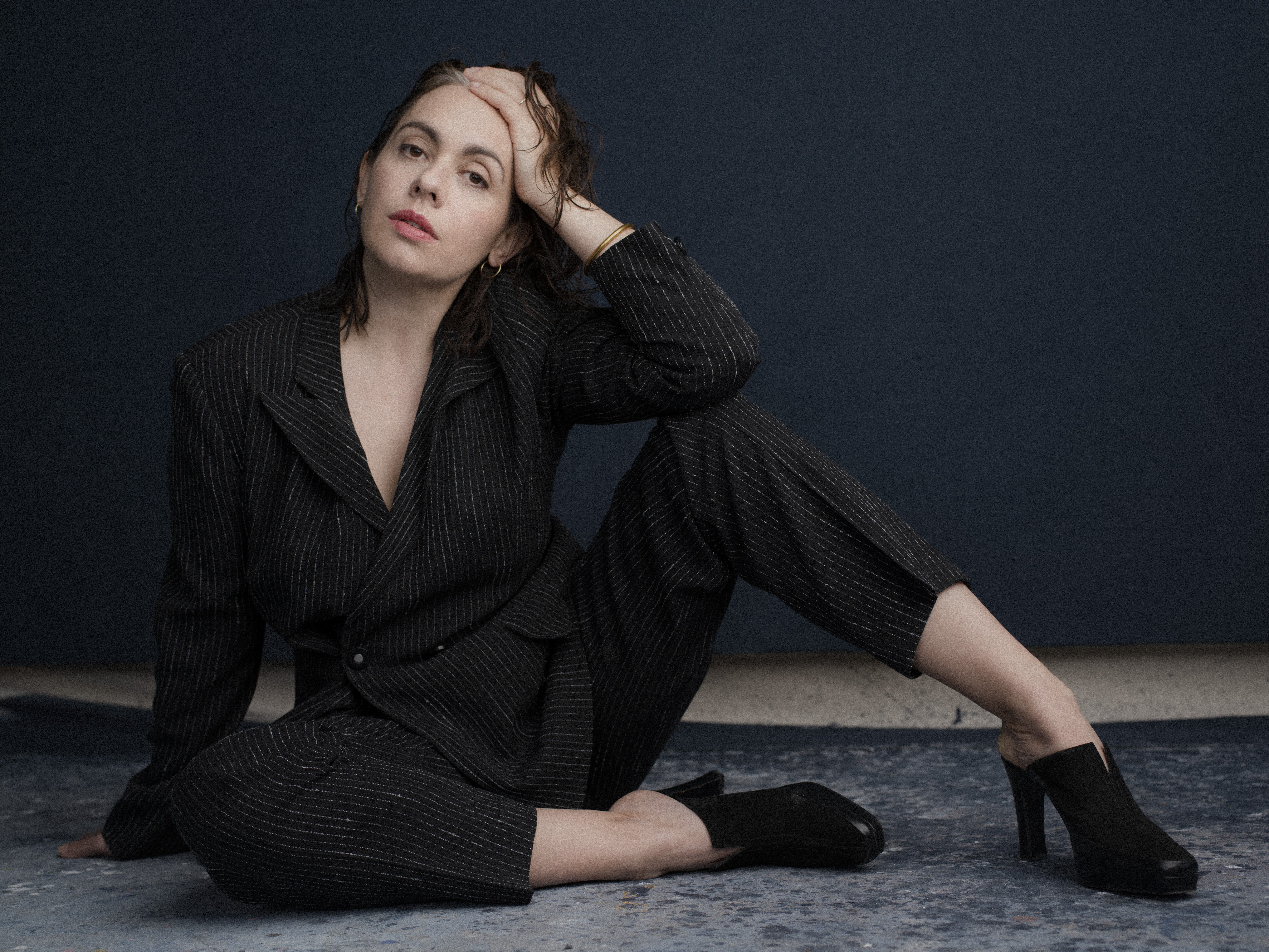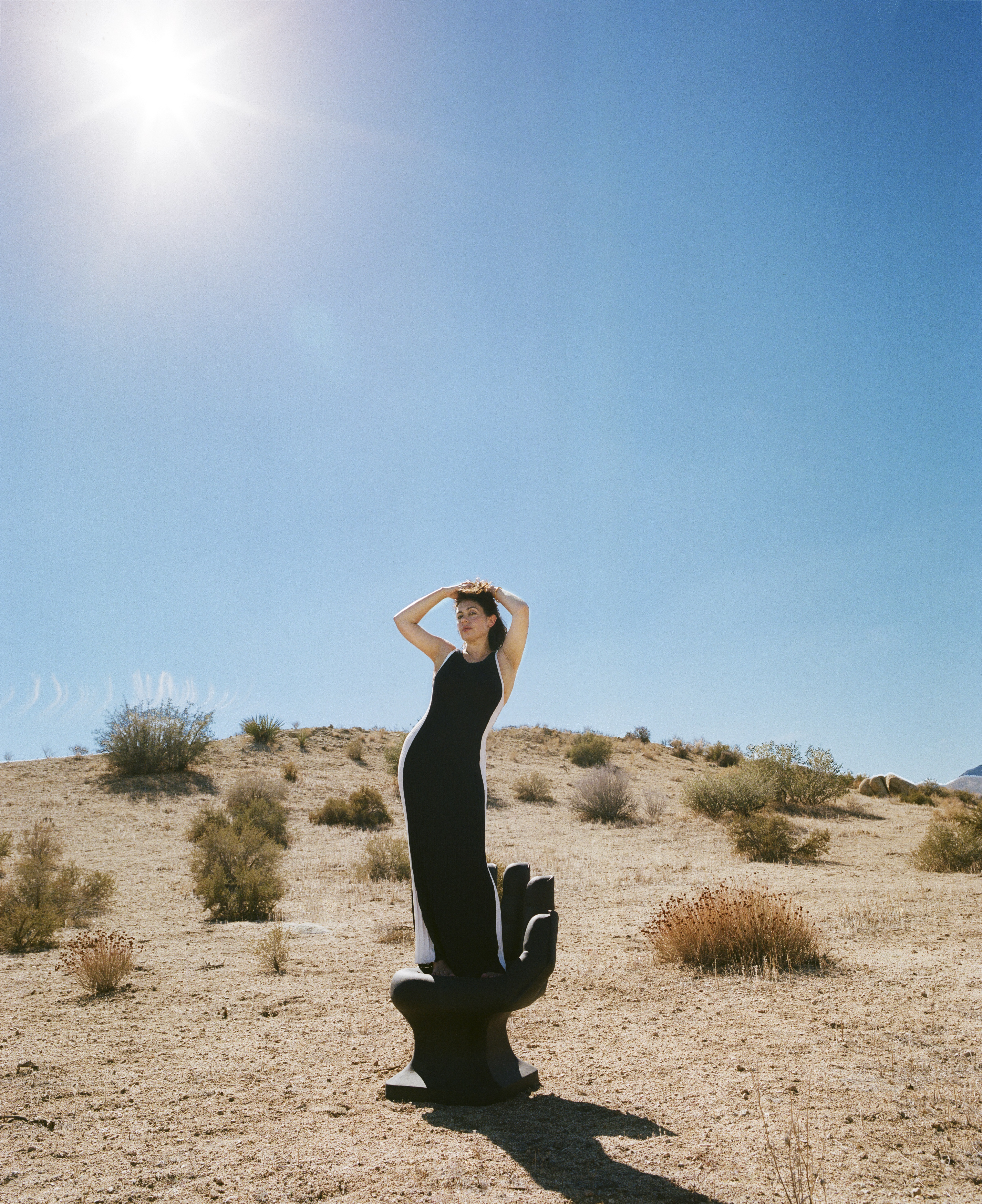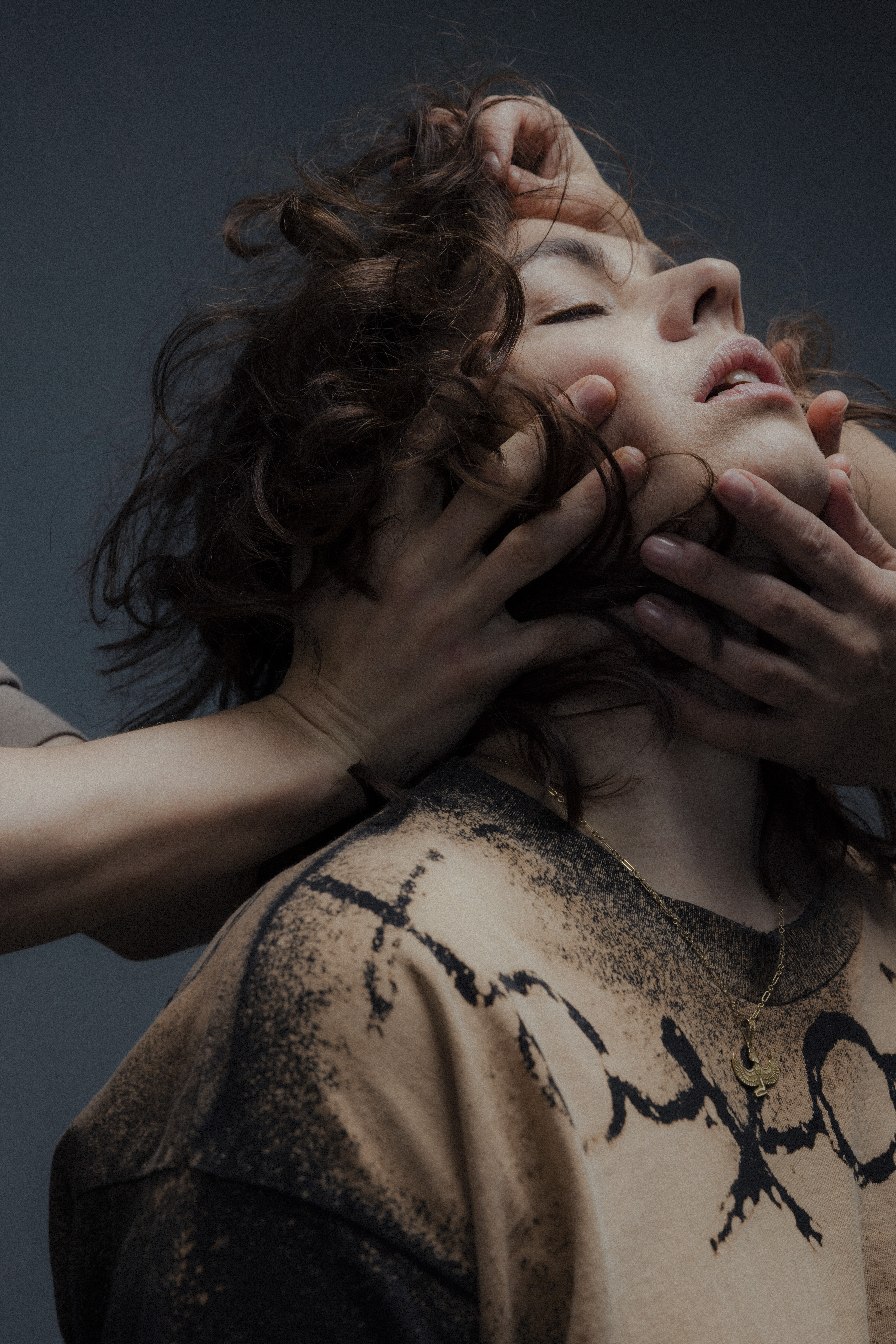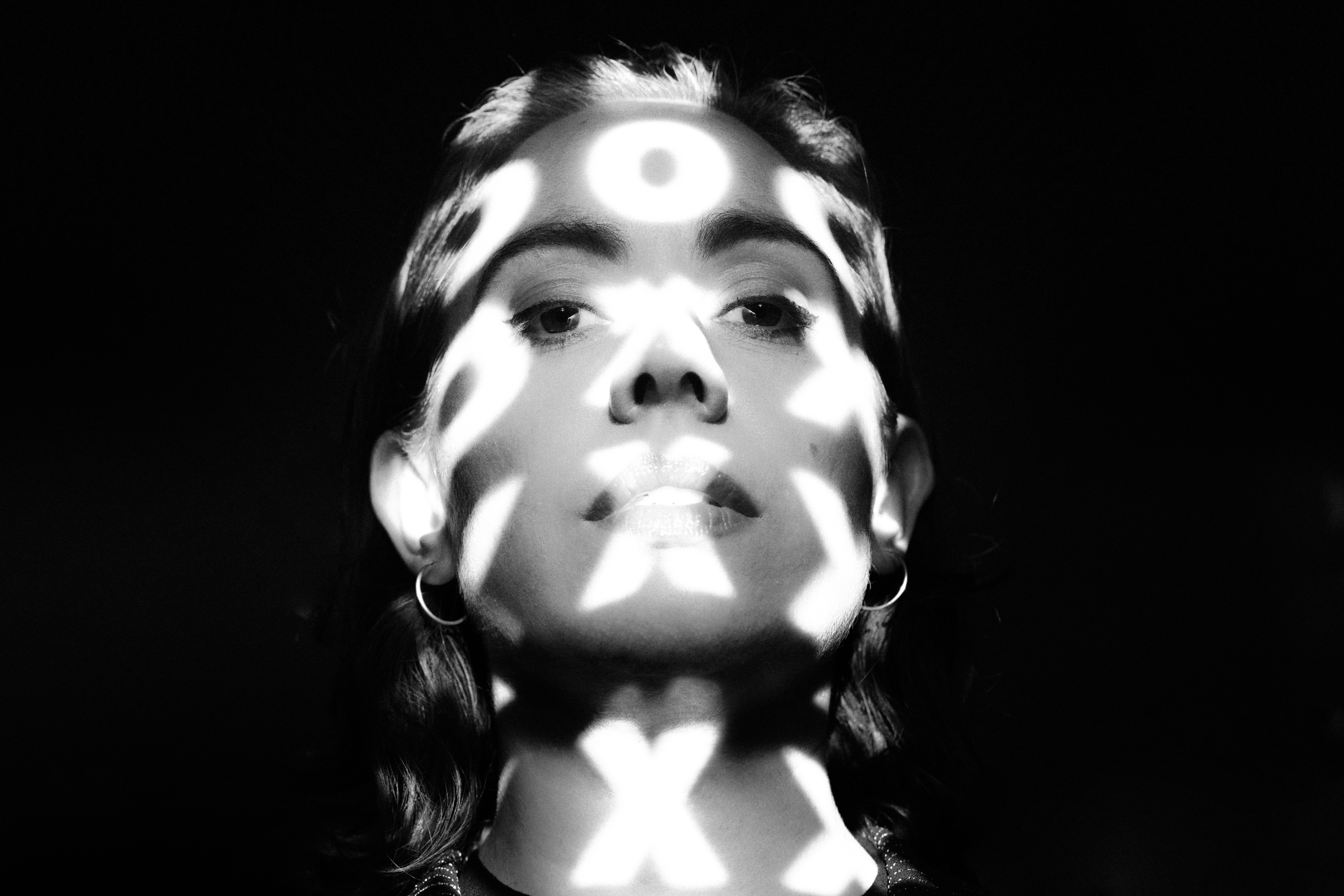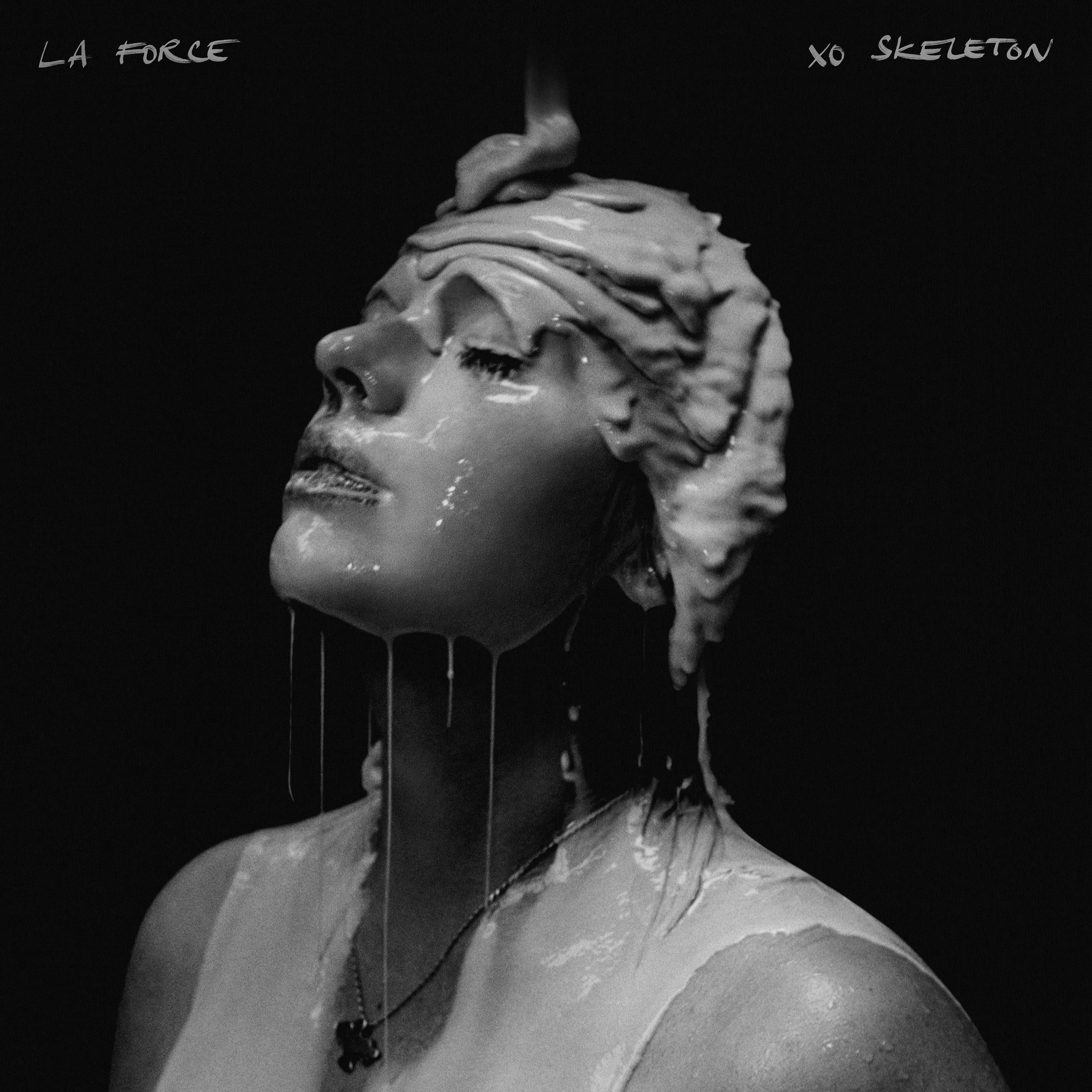 LINKS
TOUR DATES