Linying
House Mouse
(Nettwerk)
The latest body of work from Linying, House Mouse is the sound of an artist rediscovering the joy of creating with total abandon. In an evolution of her acclaimed debut album There Could Be Wreckage Here—a 2022 release made with musicians like former Death Cab for Cutie guitarist Chris Walla—the Singapore-born singer/songwriter follows her intuition toward a kaleidoscopic form of dream-pop elevated by her enchanting voice (an element she's previously brought to her breakout single "Sticky Leaves" and to a series of massively successful collaborations in the electronic world). Both effervescent and emotionally intimate, the result is proof of the wild magic that comes from letting go and leaning into your most unfettered impulses.
Mainly co-produced with Jon Graber (an engineer known for his work with punk bands like NOFX and MxPx), House Mouse came to life at a Los Angeles studio that Linying describes as "a haunted mansion full of every instrument you could ever imagine." As they experimented with unusual instruments like the EBow and erhu and tack piano, the duo also worked with musicians like Jordan Blackmon (former live guitarist for Toro y Moi) and constructed an elaborate sonic world around Linying's up-close examination of her inner life and all its complexity. But while each track reveals her radiant imagination and gift for dreaming up heavenly melodies, House Mouse ultimately reflects the unbridled sense of fun and unpredictability that guided the EP-making process.
"For a long time I was so worried about being perceived that I'd overthink and obsess over every detail in a way that was killing my joy," says Linying. "I don't know if it's the Singaporean capitalist in me that made that my approach, but this EP was the first time I realized how rewarding it can be to let go and just make music with your friends. When you start sullying it with fear and pride, it's such a disservice to the privilege we've been given of making music."
The first song written for House Mouse—and a catalyst for the playful spontaneity Linying embraced throughout the EP's creation—"Happiness" arrives as a burst of pure euphoria, rushing forward on pulse-quickening rhythms as she channels the thrill of post-breakup freedom."In the past, endings had always left me with a mournful feeling, but this time it was more complex—there was liberation but there was also fear; there was the delight of desiring and being desired, and then there was the peace of knowing it was all going to be okay," says Linying. "I wanted to translate that feeling of bliss, and it all came together so instinctively." A more melancholic moment, "Take Me To Your House" unfolds in shimmering textures and shapeshifting melodies in its meditation on longing for a hopelessly elusive connection. "There was a point in my last relationship where my ex had moved into a new house and I spent weeks being sad that he hadn't given me a key. It felt like a perfect metaphor: standing outside and wishing so badly to be let in, when really… wrong house." And on the moody yet sweetly off-kilter "Porcupine," Linying lets her most idiosyncratic sensibilities shine as she ruminates on some of her more self-defeating tendencies. "'Porcupine' is a gentle reminder to myself that I can get so caught up in chasing an outcome I end up losing sight of what I really need," she says. "It's a way of saying, 'Get a hold of yourself. Don't leave yourself behind.'"
Now based in L.A., Linying first explored her innate musicality by playing piano as a child. "I remember my teacher telling me I was good but lazy and I'd never reach my full potential if I didn't perfect my technique," she recalls. "But I'm grateful for the whole experience, because that bit of formal training gave me the foundation I needed to express something that's otherwise so unruly and impressionistic." Although she began dabbling in poetry around the age of eight—penning an ode to her then-newly-departed hamster Pearly—it wasn't until her mid-teens that Linying started writing songs of her own. "Around that time I discovered people like Bright Eyes, who's so raw and specific in his lyrics, and Bon Iver, who showed me how important texture is when you're trying to create a whole experience with your music," she points out. Not long after she began posting covers on YouTube, Linying caught the attention of a French electronic act who enlisted her as a featured artist on a 2014 single—a turn of events that soon found her collaborating with the likes of Lost Frequencies and Felix Jaehn, as well as joining the latter as support for a European tour. As she continued working on her own material, writing and recording in her bedroom, she scored a viral hit with "Sticky Leaves" in 2016 and promptly landed a deal with Nettwerk Music Group. Along with releasing a string of EPs and singles over the coming years—and taking the stage at major festivals like Summer Sonic in Japan and Bigsound in Australia—Linying was commissioned by the Singapore government to compose the 2021 National Day of Singapore theme song, a viral sensation that emerged as the most-watched YouTube video in her home country that year.
In looking back on the making of House Mouse, Linying notes that taking up surfing in recent months had a profound impact on her creative process. "With surfing you need to be in the present. You simply don't have the bandwidth to exit the now, because the waves are changing all the time," she says. "I think that act of physical surrender trains the same muscle philosophically. You don't think about the last wave you caught, or the next wave you're going to catch — you move in tandem with what's in front of you. And when you're able to do that, resist the urge to impose and control, you truly reap the rewards: the sweetness and the rush of a smooth ride, and a happiness that feels effortless."
"I've realized that music isn't a vehicle for me to chase excellence—it's a way for me to encapsulate what's happening in the moment as authentically as I possibly can," she continues. "That's what we focused on with this project, and it's why this collection of songs is so special to me."
Contact
Hi Res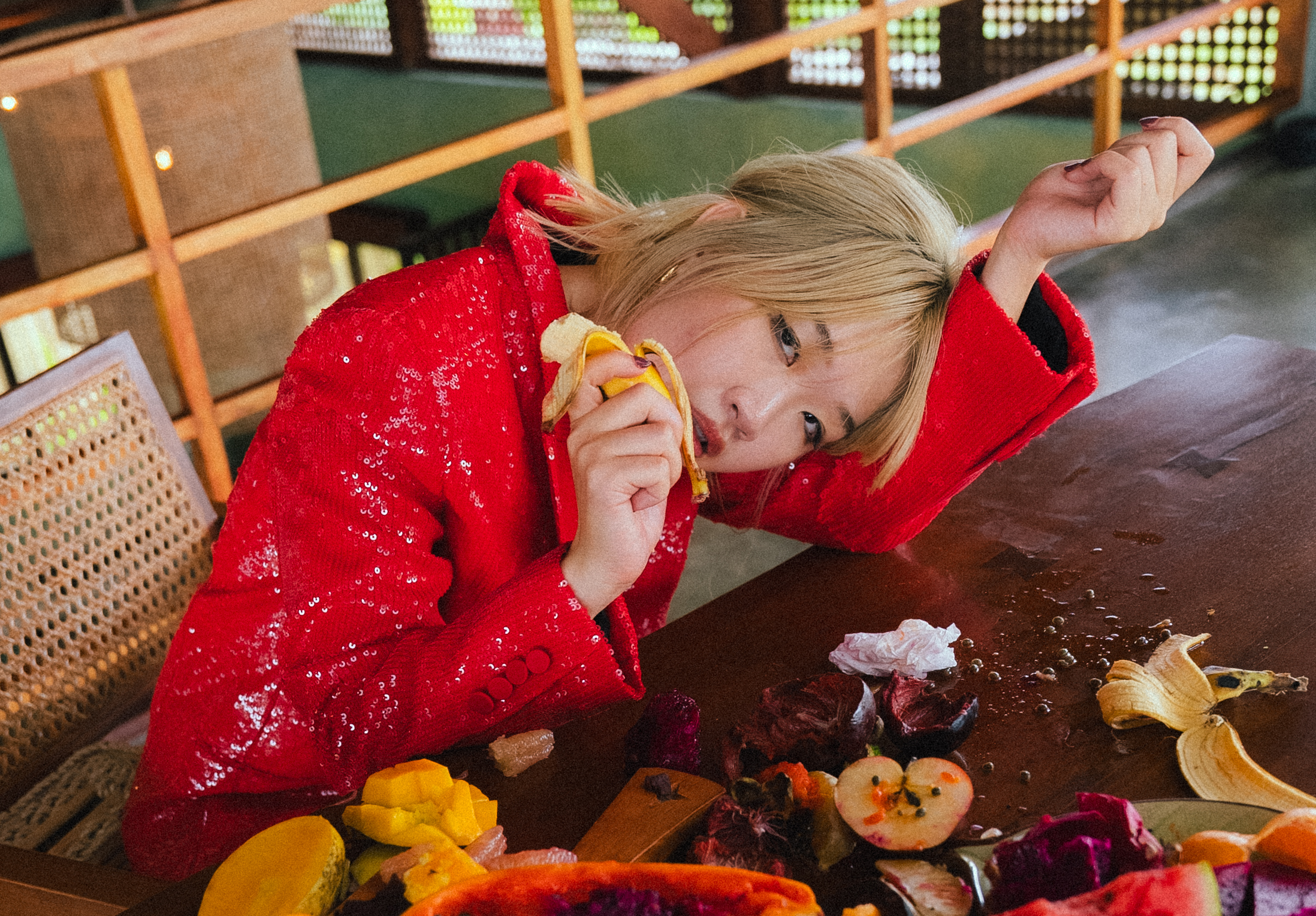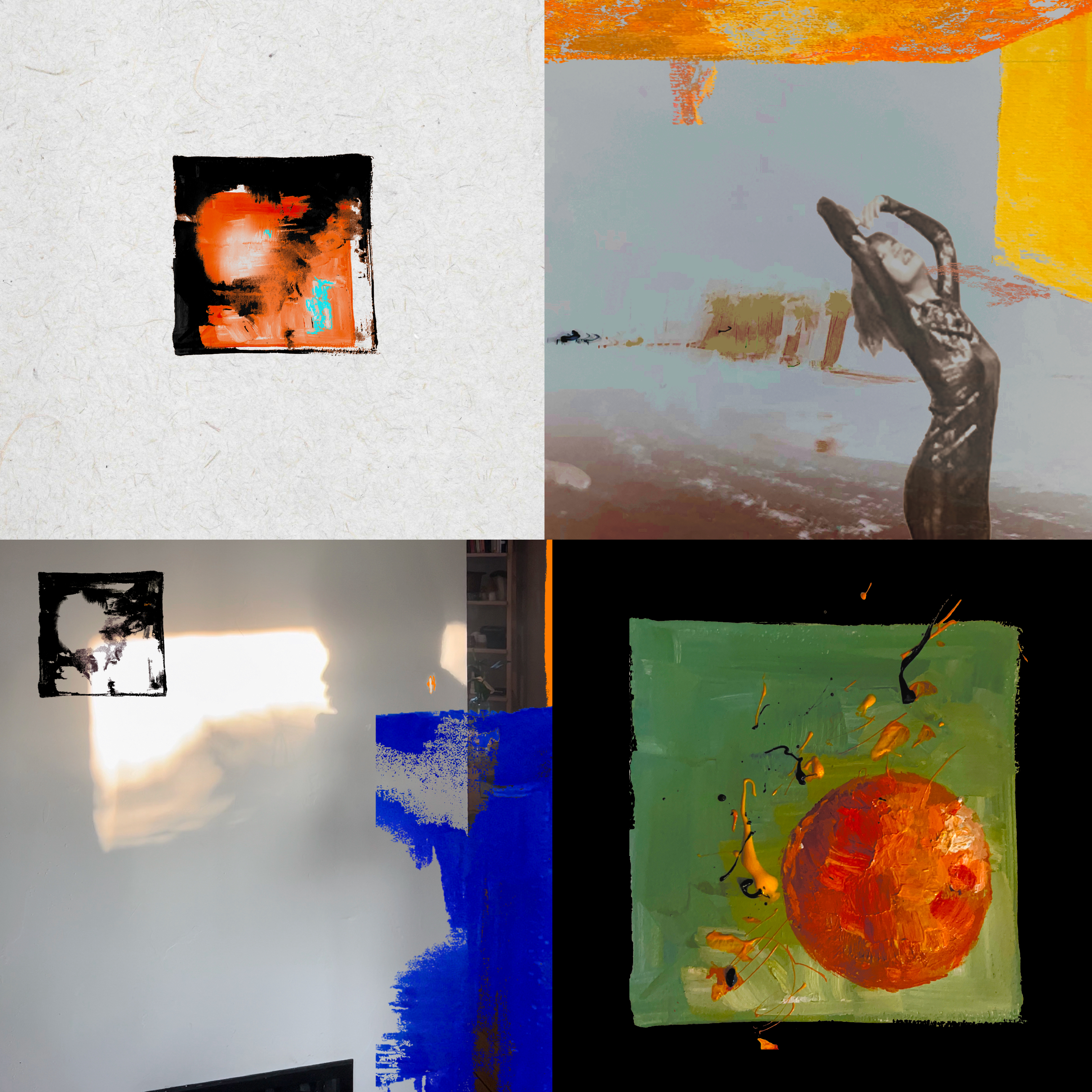 Links
TOUR DATES