Spring Summer – Bio
T.E.A.R.S out July 15, 2022
On her new album T.E.A.R.S, San Francisco-based artist Spring Summer looks back on pivotal moments in her near and distant past: minor heartaches and shattering disappointments, life-altering tragedy and the pure euphoria of emergent love. But the 10-song project also marks a monumental leap forward after years of creative stasis for the North Carolina-born singer/songwriter otherwise known as Jennifer Furches. An accomplished multi-instrumentalist who spent much of the aughts playing with artists like Cass McCombs, Coconut Records, and Ben Lee, she'd devoted the following decade to raising her three young children, but soon felt inescapably compelled to make music again. "I was missing it so much, in a way that was making me kind of crazy," she recalls. It wasn't until Furches culled through a decade of quick demos she'd made when the kids were sleeping that she realized she'd actually been recording tons of music over the years. "I started collecting those pieces and building them up into songs, and it slowly led me back to a huge part of myself I thought was lost."
T.E.A.R.S transforms that vast reserve of song sketches into a lavishly orchestrated body of work, mainly recorded in her part-time home of Los Angeles and in close collaboration with her producer, Jenny lee Lindberg (Warpaint). "It was so inspiring to watch Jen take these little folk songs I'd written and try out all her ideas until they'd taken on a life of their own—it felt like some sort of magic was happening," Furches notes. Lindberg adds, "It was my first time producing a project that wasn't mine. There's nothing like collaborating with your best friends—only this time I was on the other side. I saw and heard things from a completely different perspective. We broke new ground with one another, both out of our comfort zone trying to break the mold and discover new ways to express, and having a gosh darn blast doing it, which was a very sweet relief." Furches, who often recorded on her own when family obligations kept her from trekking down to Los Angeles, also recruited her longtime Coconut Records collaborator Jason Schwartzman to help shape the album's mercurial form of indie-rock; he played drums on all but two songs and co-produced a few others. Rooted in the refined musicality she first honed by playing '70s folk and rock songs on guitar with her father growing up, the result is a dazzling showcase for Furches' raw yet eloquent songwriting, and her captivating, dulcet voice.
T.E.A.R.S is an album informed by midlife reflection, and takes its title from its majestic closing track. "I'd refer to it as the 'Take 'Em and Run' song and abbreviate that to 'T.E.A.R.S' on the setlist," Furches explains. "The sentiment behind it was 'Everything's falling apart, so just try to find the good moments and run with them,' which felt very much in line with this record." To that end, the album opens on the heavy-hearted but resolute "Mountaineer," which imbues a certain sublime poetry into her statement of self-preservation ("I am tough as nails, I am a mountaineer/I will climb these jagged peaks and leave the valleys for you, dear"). "There's a running theme on the album of losing yourself in another person, and this song is about the push-and-pull between the feeling of 'I would do anything for you' and 'I can't do anything for you, I need to be strong and do things for me,'" she says. It's one of many tracks featuring Schwartzman on drums, and achieves a dreamy grandeur in its final moments when its kinetic rhythms collide with a luminous swell of Juno-60 synth lines, played by engineer and multi-instrumentalist Tim Sonnefeld.
"It's Always Been You," one of the most effervescent tracks on T.E.A.R.S, unfolds in cascading guitar tones as Furches' profoundly tender vocal performance infuses an element of Cure-inspired new-wave romanticism into an unbridled expression of affection. "I usually don't know how to write anything but breakup songs, even if I'm not going through a breakup," she says. "That one's a rare love song, which came together after I'd been working on the record a while and started to feel a sense of freedom I hadn't experienced in so long." Produced and co-written with James Iha of The Smashing Pumpkins, "Show Yourself Out," meanwhile, slips into a much darker mood, taking on a dizzying velocity thanks to its galloping bassline and wildly frenetic drumming. "The song came from learning about a helpline The New York Times had set up for exhausted parents during the pandemic," says Furches. "I listened to some of the calls and they were so desperate—mostly mothers but some fathers, wailing in this primal way—and I channeled some of that feeling into the song." And on "Small Town," with its gorgeously sprawling guitar work and rhythmic bursts of unearthly vocals, Spring Summer presents a cinematic portrait of fractured connection and emotional inertia. "It started with reminiscing about home and high school and old relationships, but it's also about how Los Angeles can feel like such a small town sometimes," she explains.
Furches's return to music has coincided with the revitalization of her career as a script supervisor for major feature films and commercials, a confluence of events she regards as a highly transformational period in her life. "Juggling three kids, working on a movie, and finishing a record all at the same time was one of the most challenging things I've ever done, but it's already been so rewarding to share this part of me with my family," she says. "When I came home from a trip to LA during that time, my daughter raced over to show me a song she had written. Music has become something we can do together—before that the kids didn't even know I played music! The stress and guilt I felt when things got hectic faded when I realized I was showing my kids how important it is—for all the reasons—to pursue their own dreams."
CONTACT
HI RES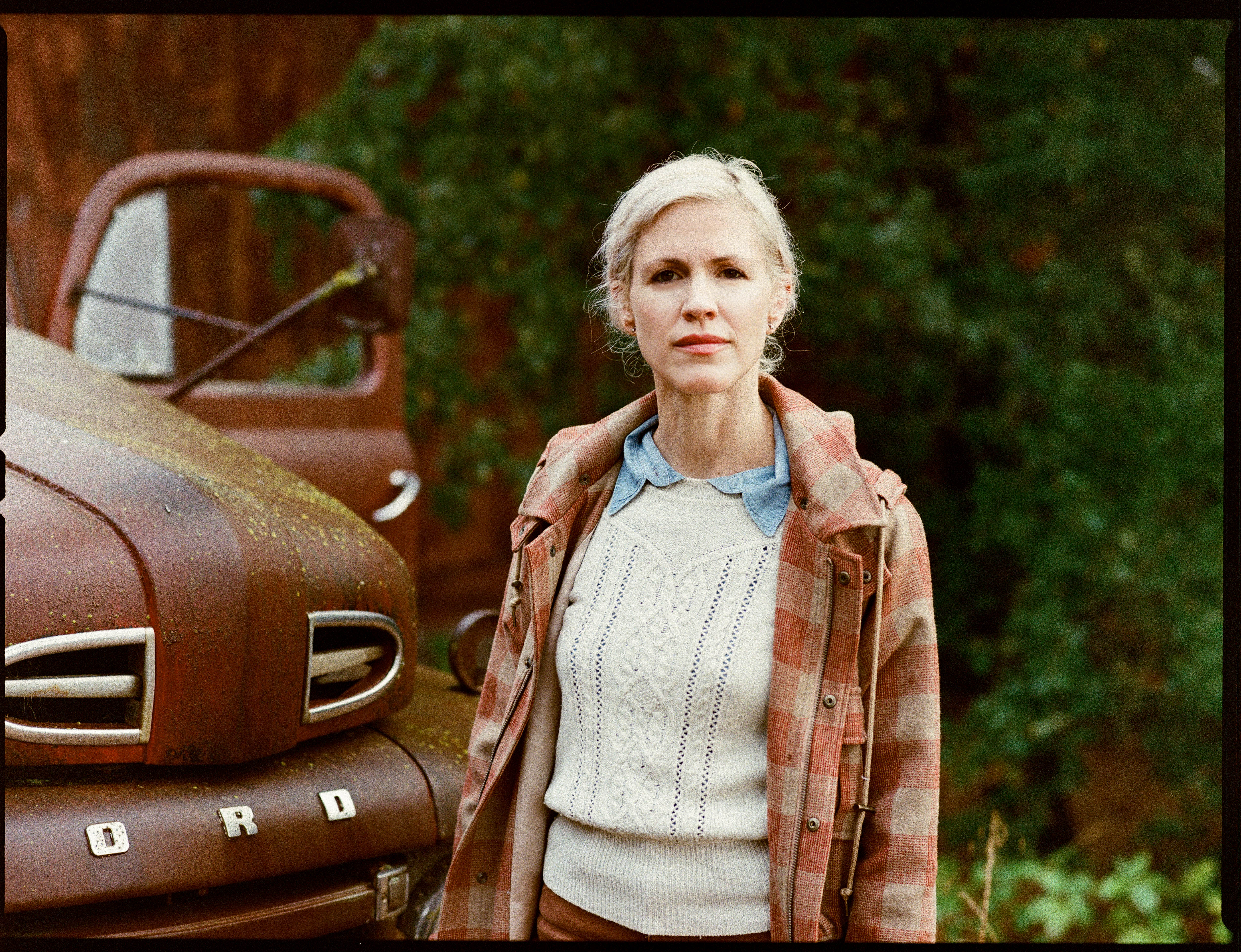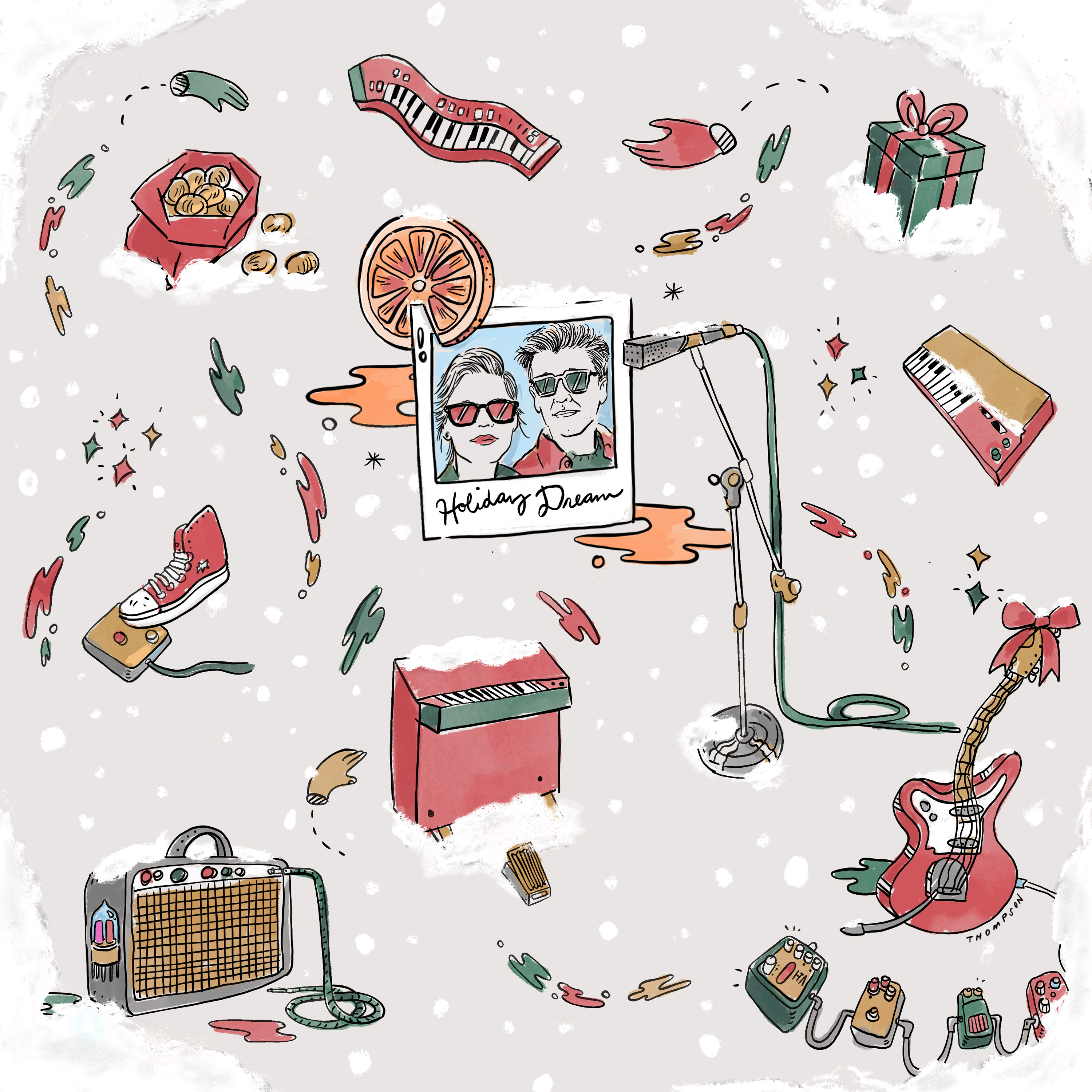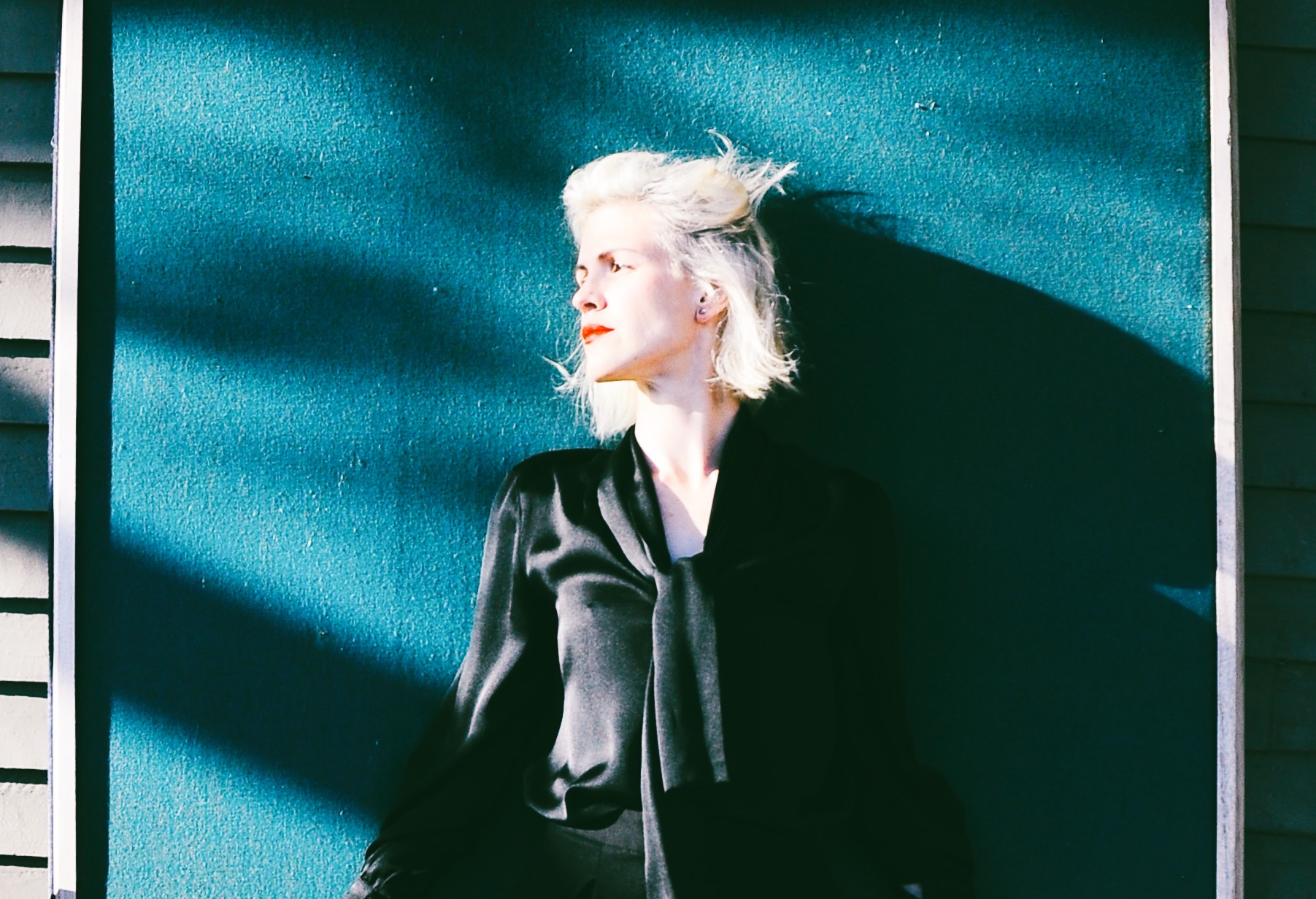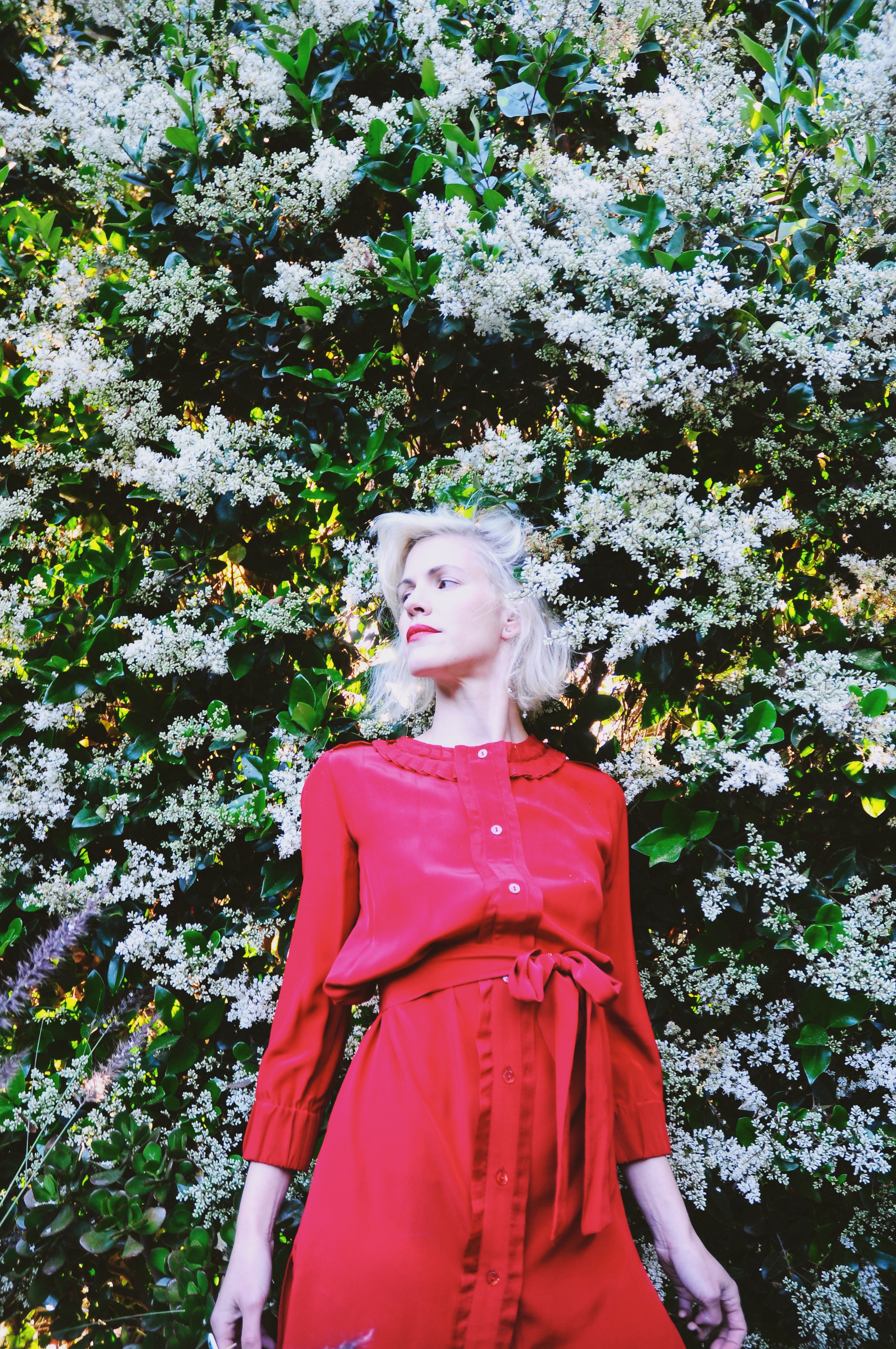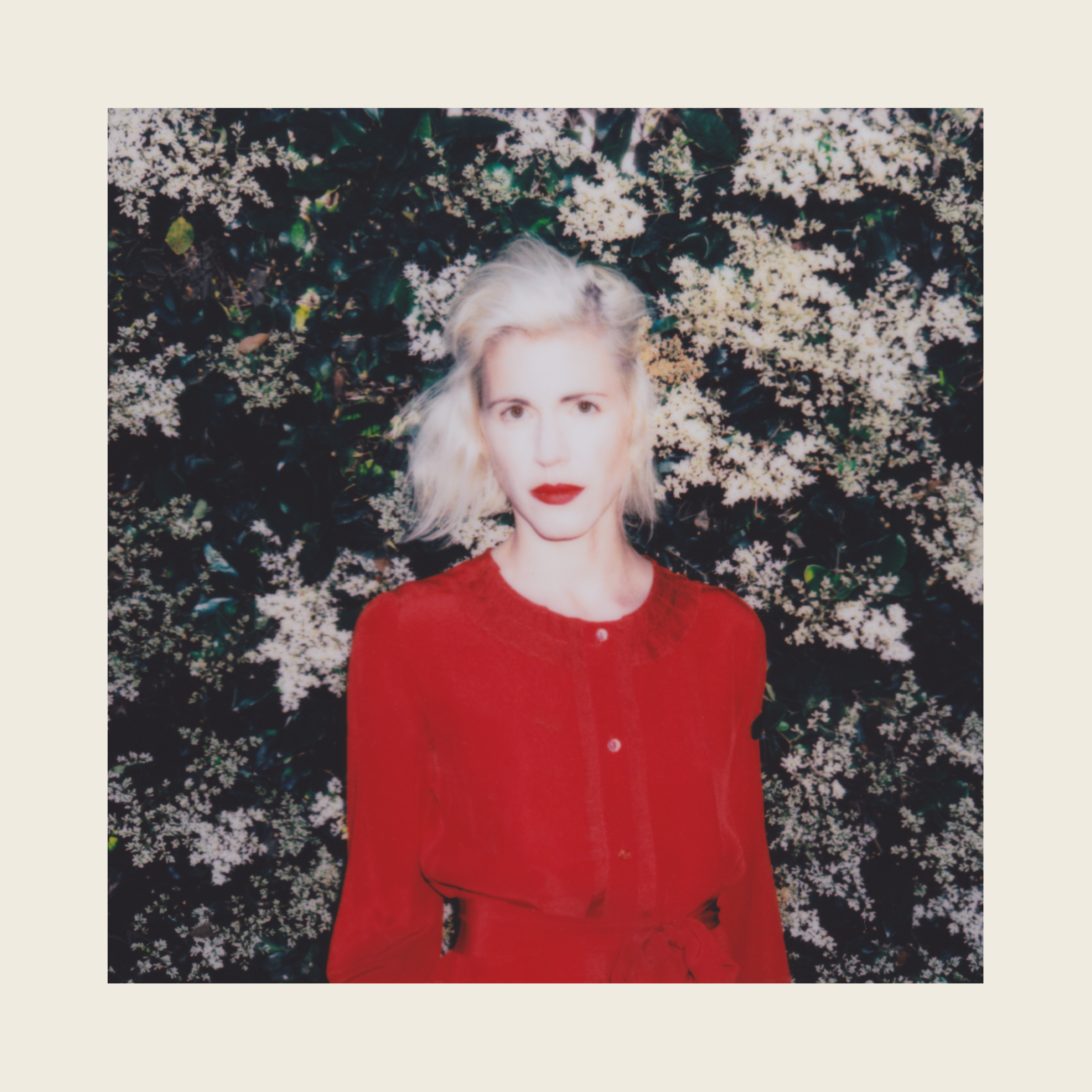 LINKS
TOUR DATES